Sheesh I love the desert. There's something so out of this world about it so I decided to talk more about one of the National Parks that Will & I feel everyone just has to see! Here is your weekend guide to Joshua Tree!
3 days is all you need for Joshua Tree in my opinion and if you want to make this a week long trip I absolutely recommend looping in Palm Springs (that's what we did) but for now just a weekend guide to Joshua Tree.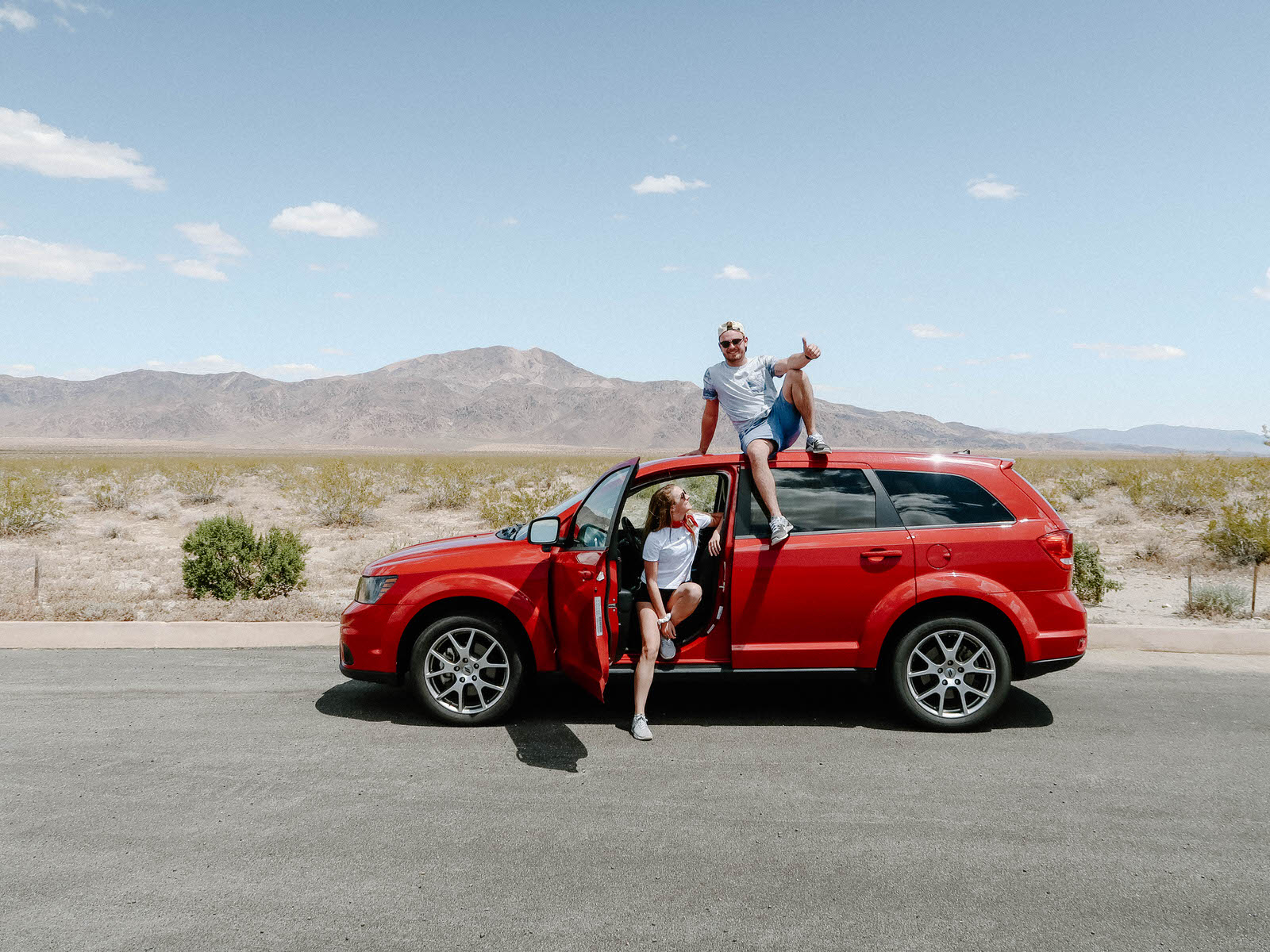 Day 1
Let's cover getting there. From LAX, Joshua Tree National Park is about 2.5 hours or 195km east. The nice thing is you can make traveling it a loop that starts by going east through Yucca Valley, entering Joshua Tree from the north end and exiting through the south end and back west through Palm Springs.
Start your trip by obviously stopping for some In n Out. It's the best fast food in the whole world. Once you get to Joshua Tree be sure your purchase your National Parks pass and you're ready to get exploring. We spent our first day blasting the Joshua tree U2 album and pulling off at the obvious parking lots, walking around and taking in the sights which were SO cool to us. The incredible rock formations surrounded by nothing make you question how they are even real.
I chose to name this the Joshua Tree Weekend Guide because you can easily drive the entire park in a day (we actually drove through and back twice in one day).
Where to stay is kind of difficult in Joshua Tree. There are few options for budget hotels in the surrounding areas. We stayed at a motel in Twentynine Palms but you can definitely get better accommodations if you don't book only a month in advance like we did. Budget options include camping inside the park or the various motels. By budget I mean under $150 per night. Other options for people NOT on a budget include retro airstreams and colourful casas all found on airbnb (CLICK HERE FOR FREE MONEY TO USE ON YOUR AIRBNB) but you MUST book these well in advance !! Here are some of the ones I was dreaming about but didn't get the chance to stay at:
For dinner checkout the Joshua Tree Saloon! It got all the comfort food and really lights up at night with a diverse group of tourists that you're bound to have fun with.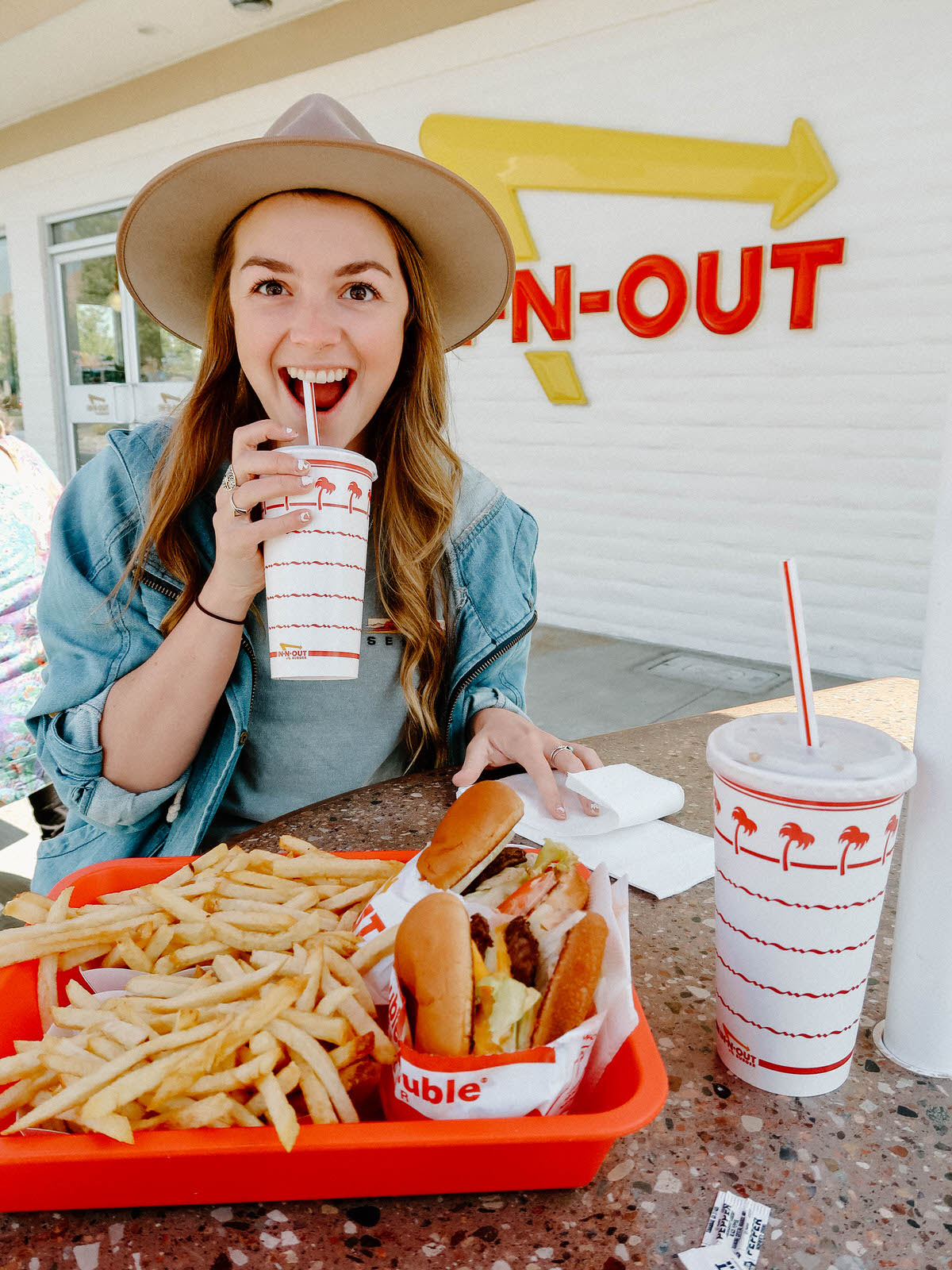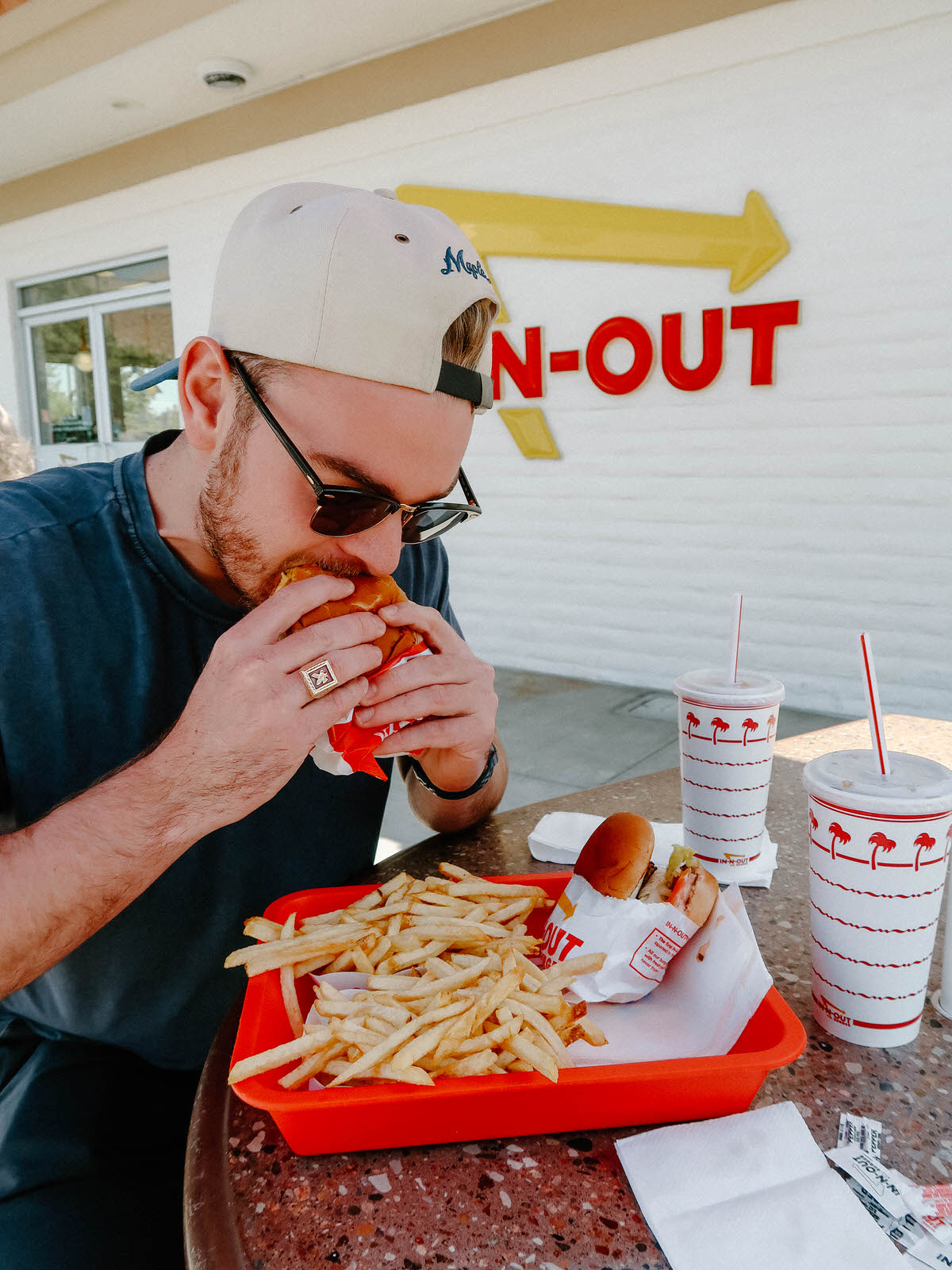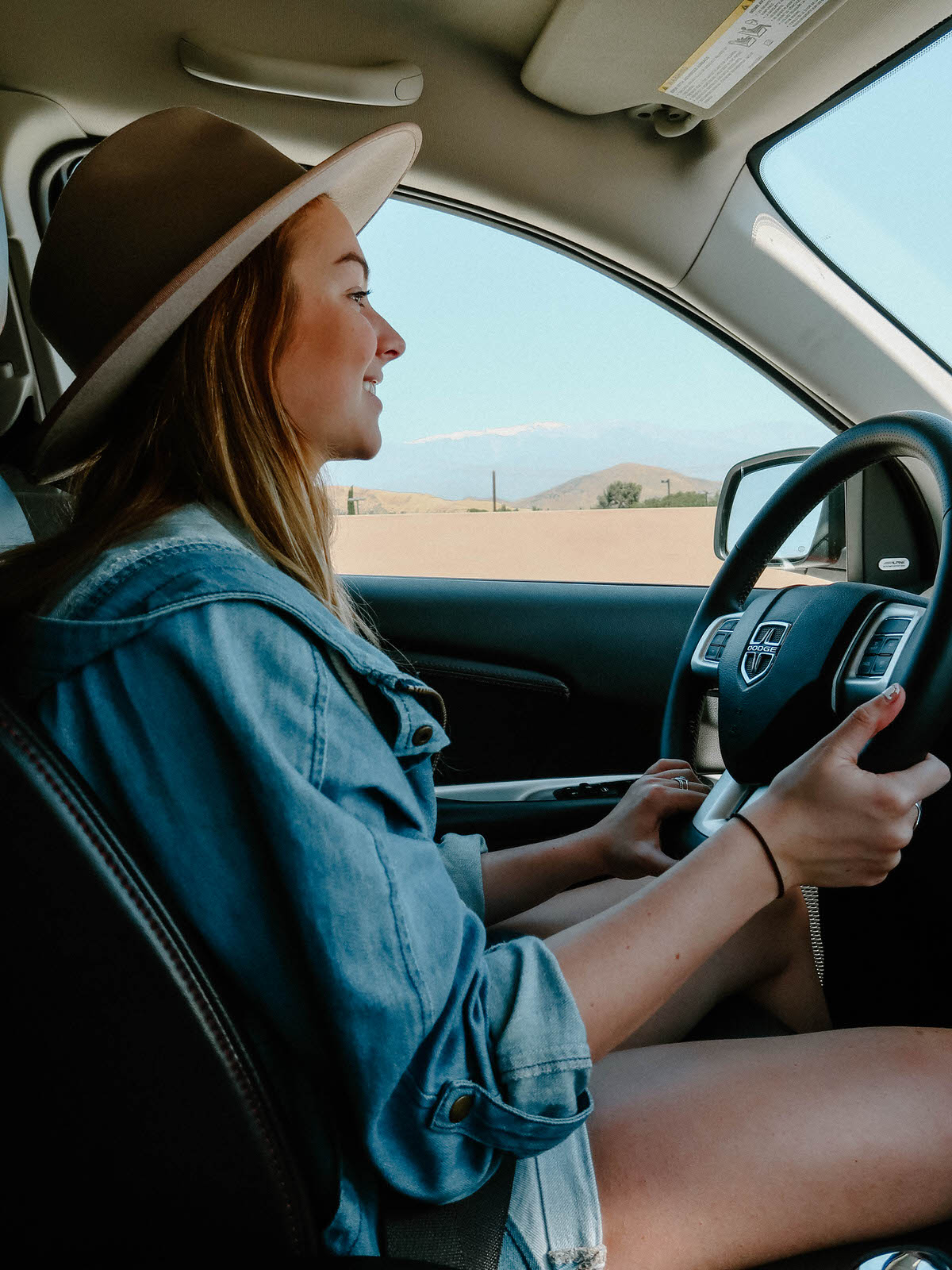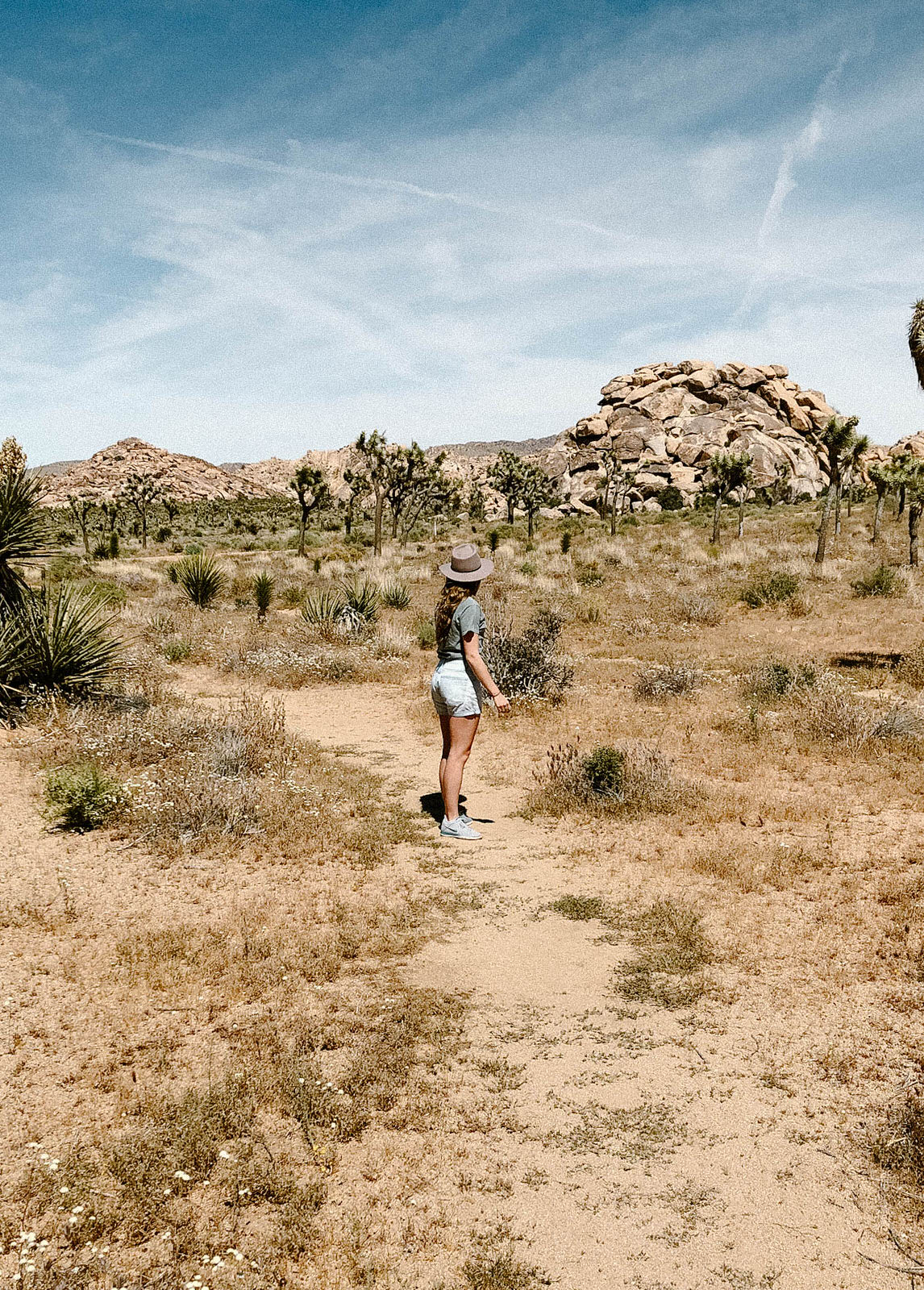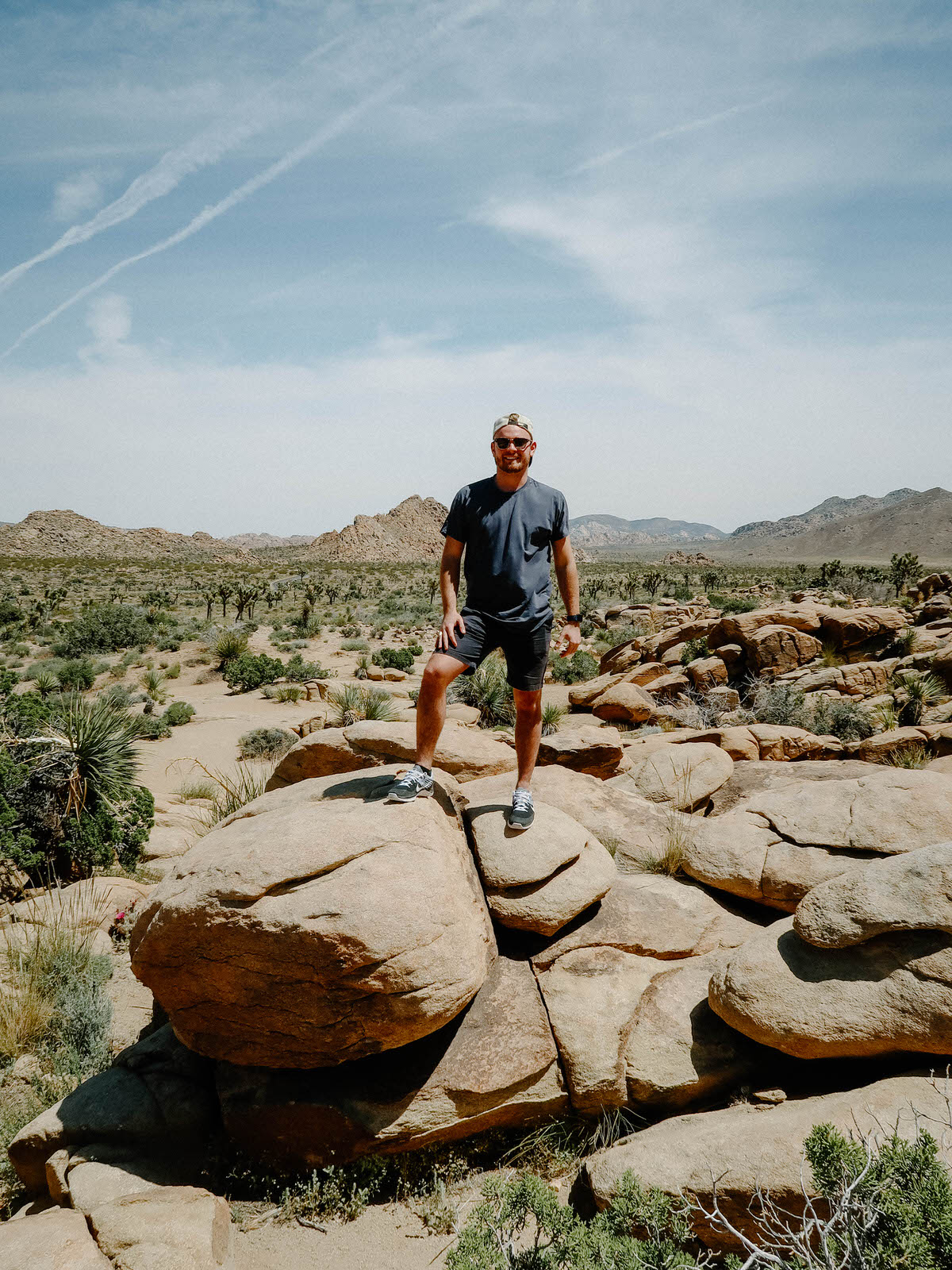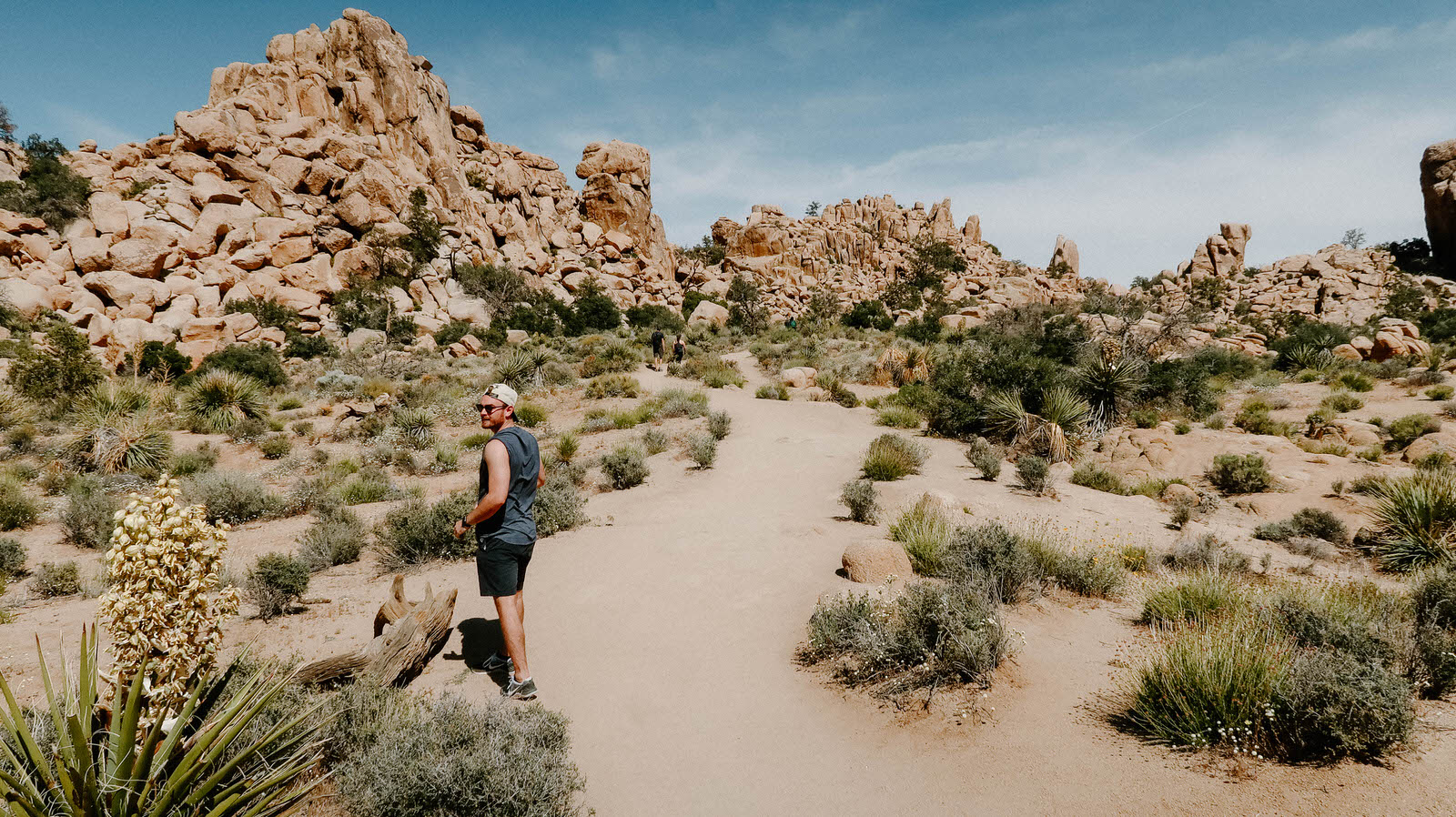 Day 2
You wouldn't be here if you didn't want explore so day 2 is all about that. We got an early start and headed over to Crossroads Cafe, it's a bit of a shack but we had the coolest server with the hippiest vibe. Then we chose three hikes that we would do. Here are our favourite ones!
Hall of Horrors
Hidden Valley
Skull Rock
Fortynine Palms Oasis
Cholla Cactus Gardens
Once you've exercised a bit you'll need to head out of the park to grab lunch. Take a drive to La Copine if you're looking to indulge or head to Pie for the People! Sunsets in the deserts are pretty cool but I'm from Canada and it was crazy how long it took for the sun to set here in May (like 9pm LOL)! We showed up so early and were waiting for hours for it to really go down but it was stunning and it definitely should be on your bucketlist. Then you'll be ready for a night out at Pappy's and Harriets for dancing, bbq and come drinks!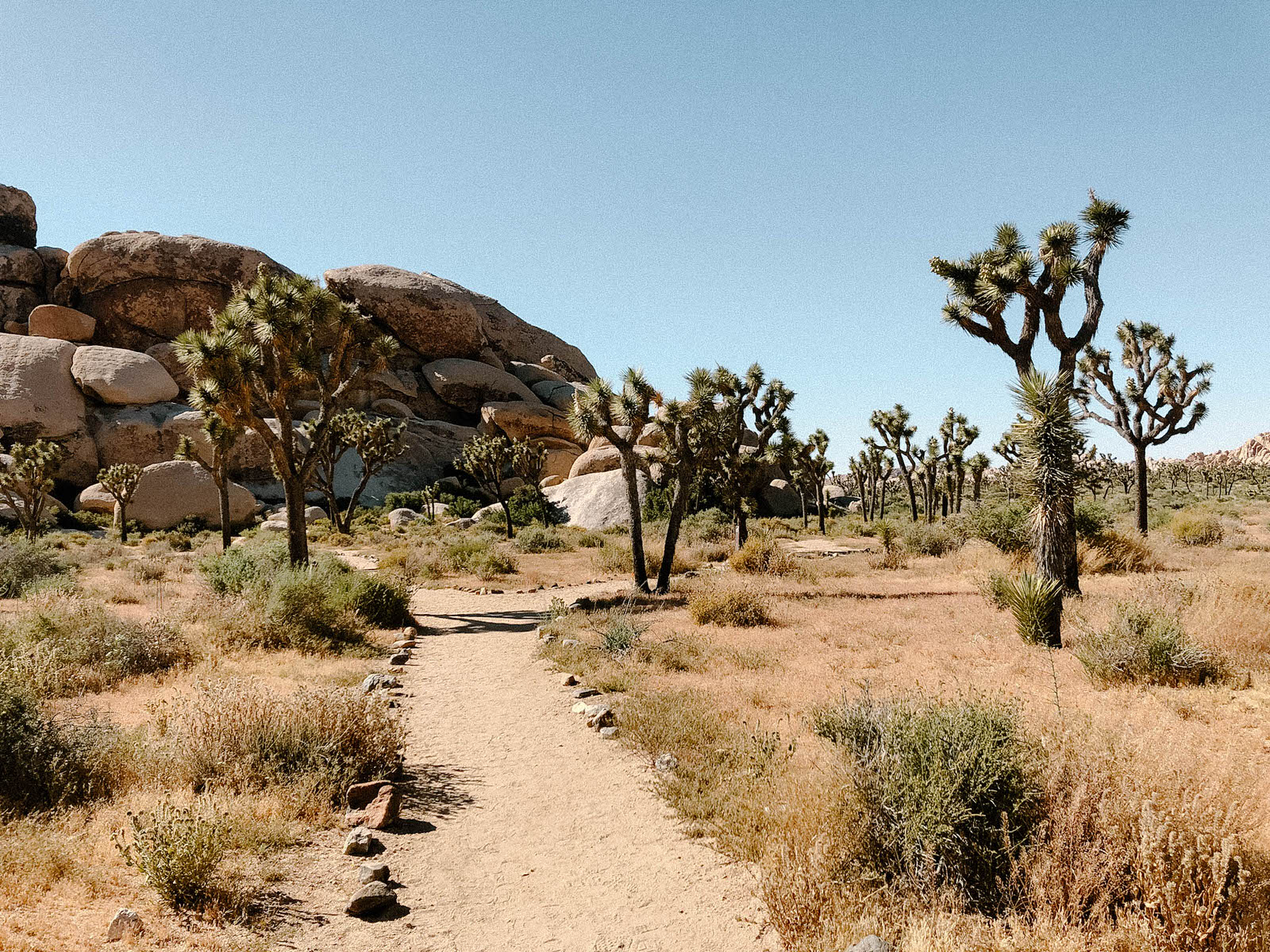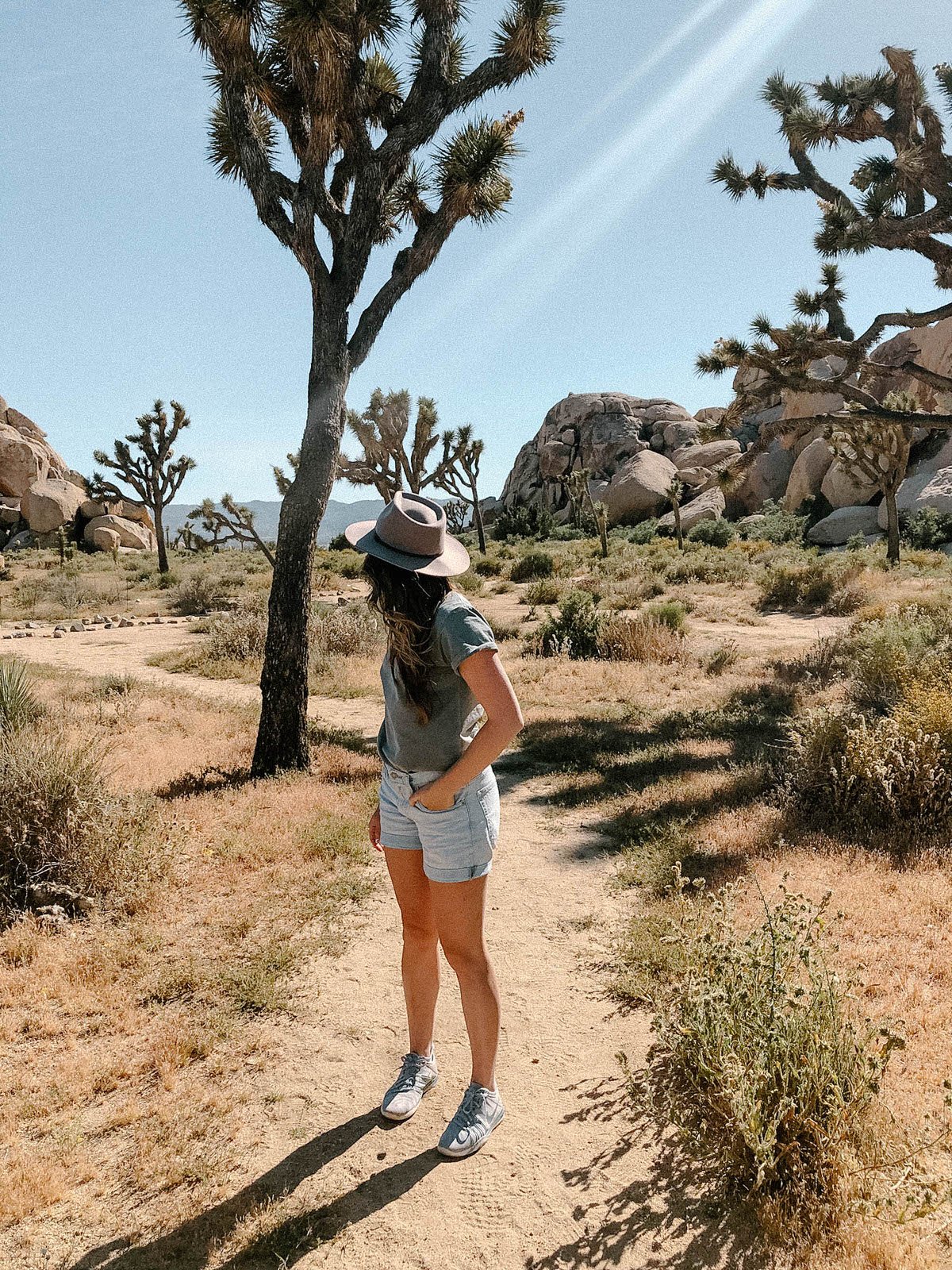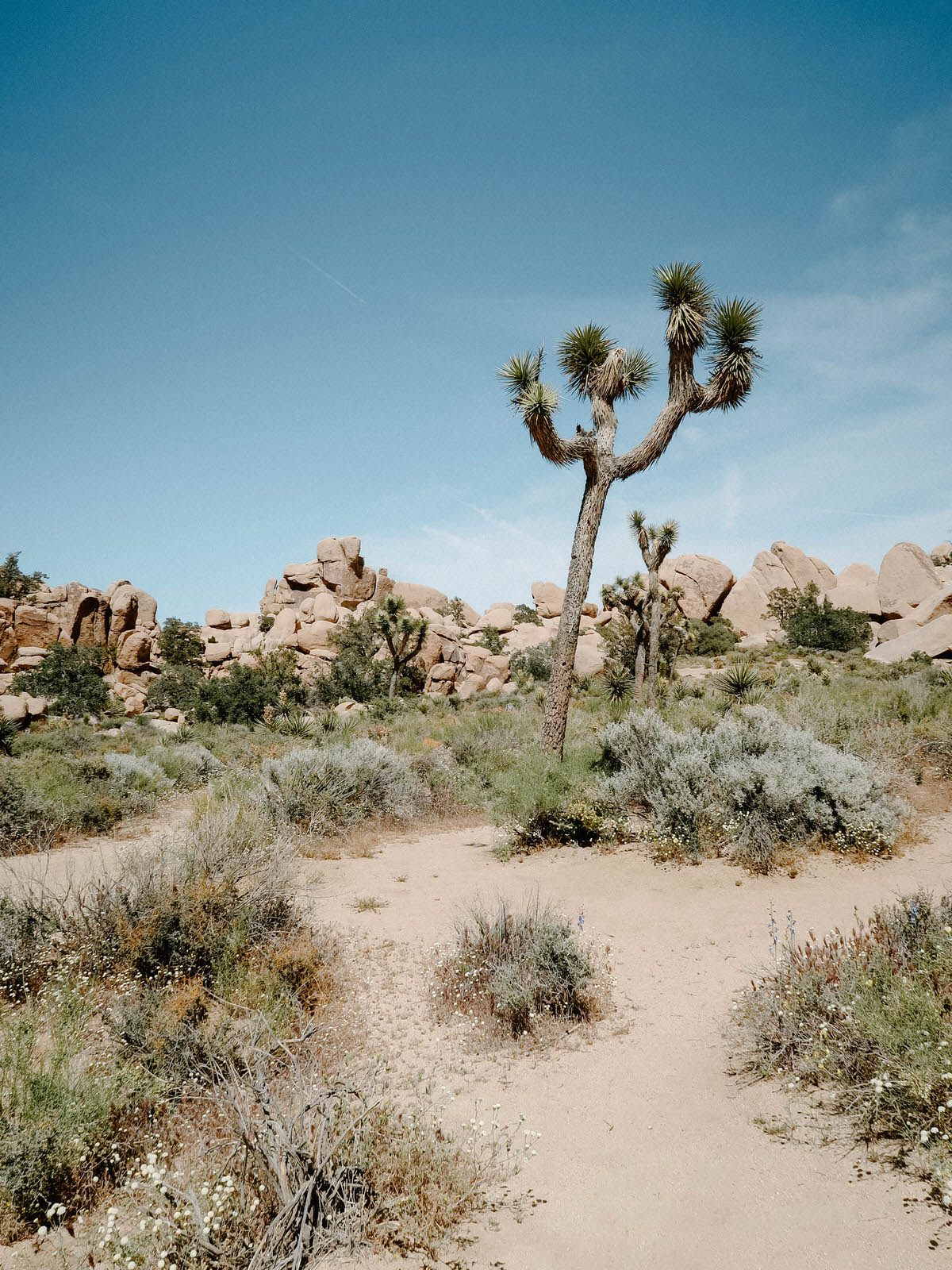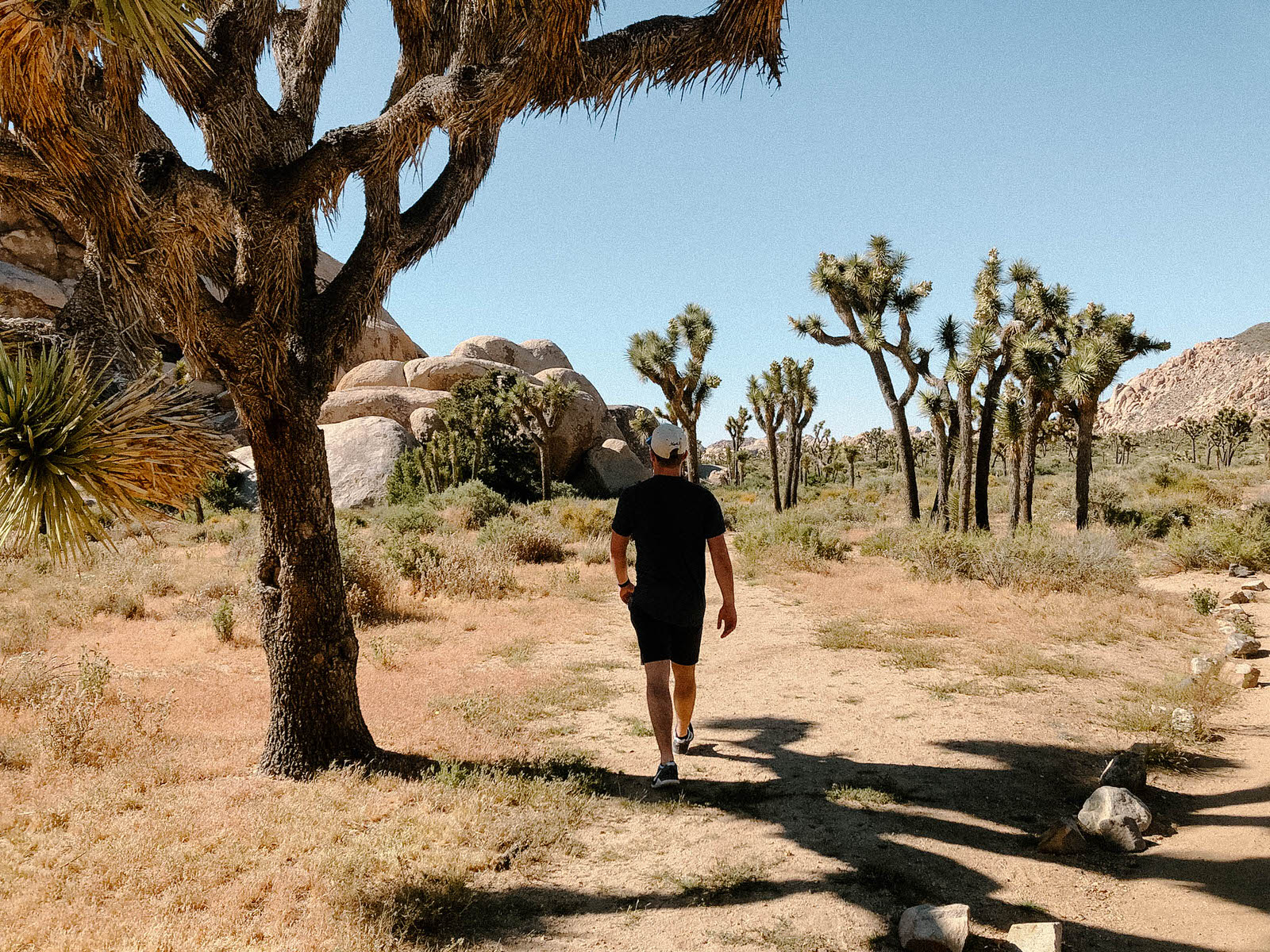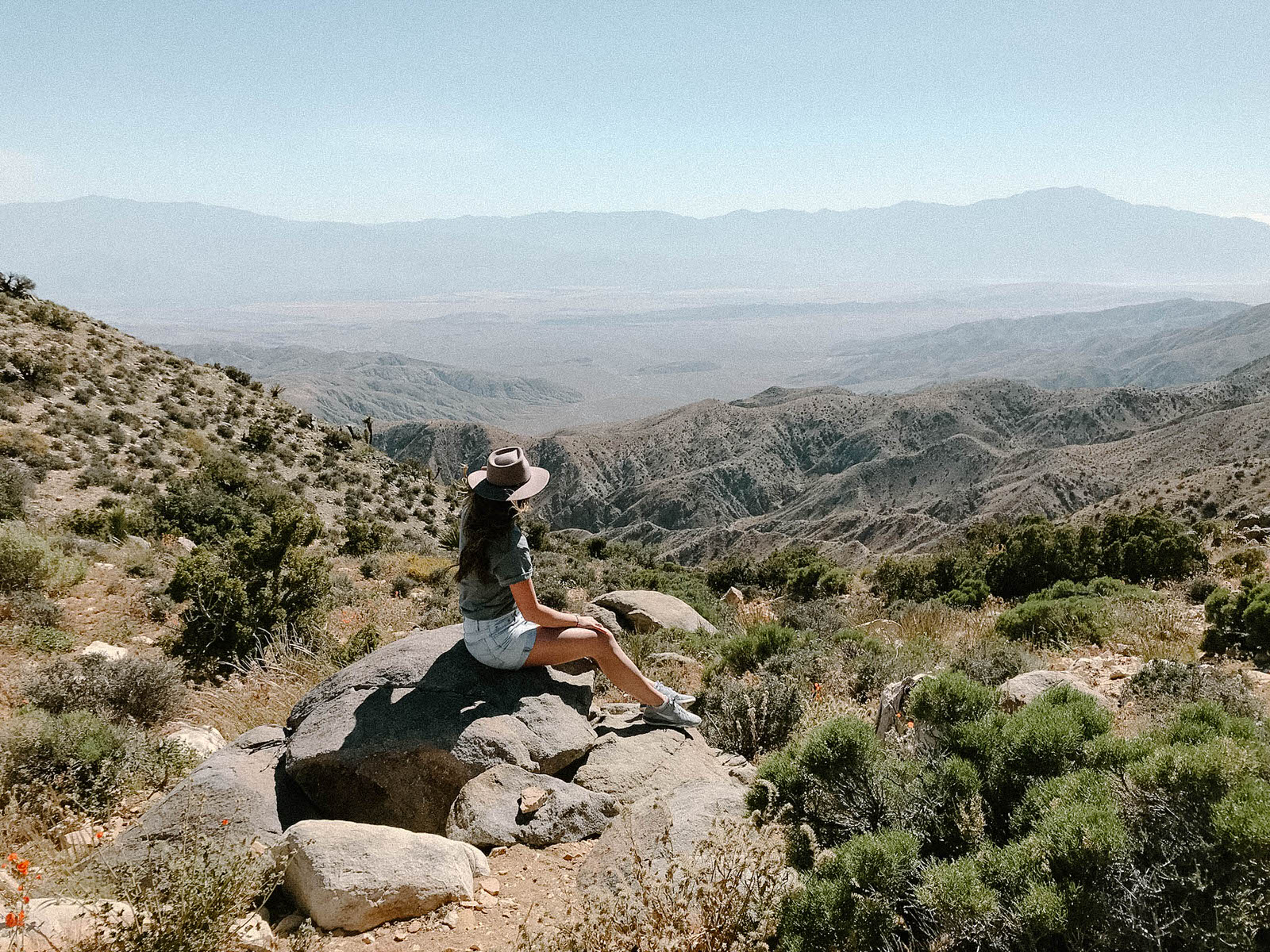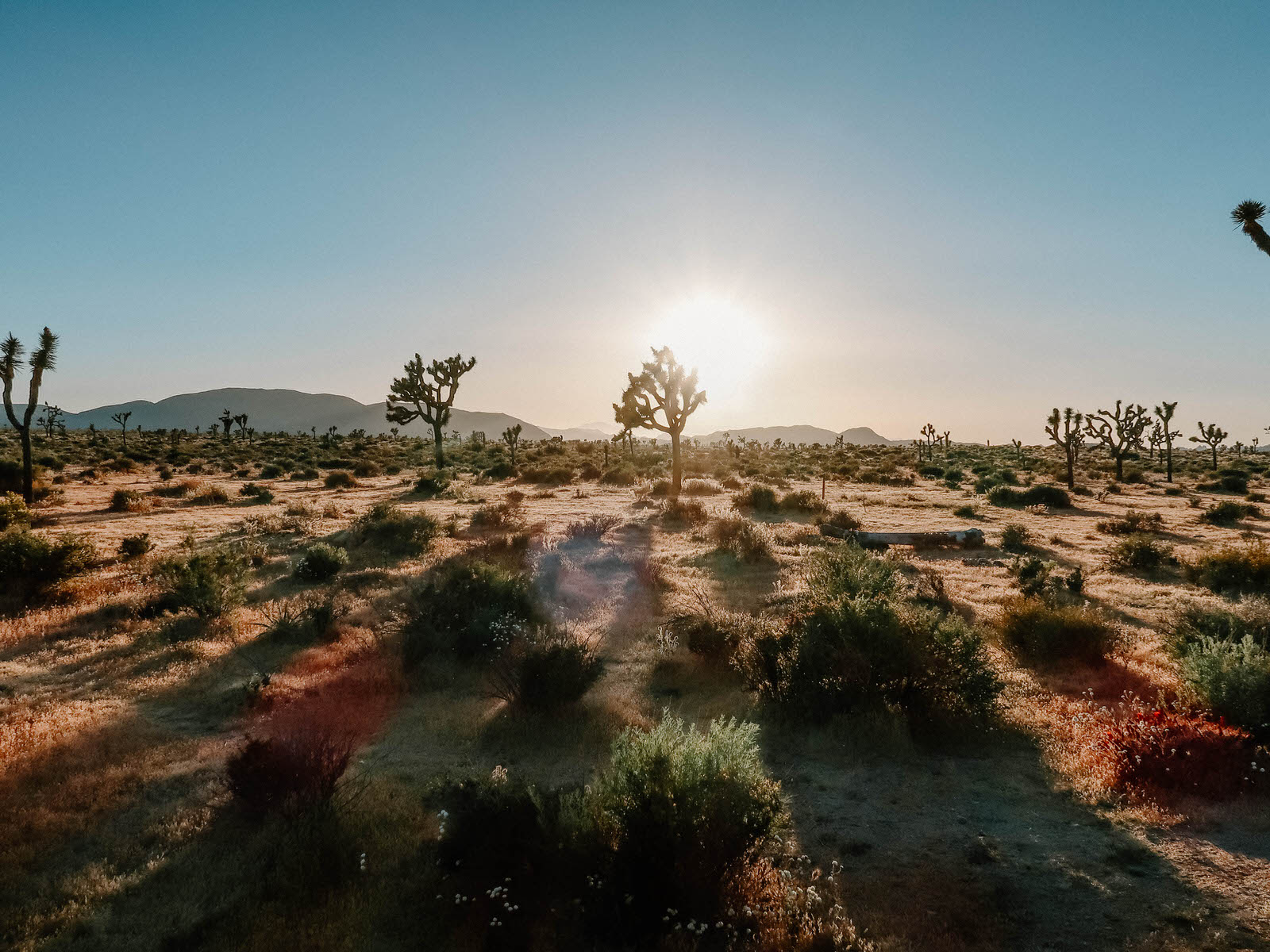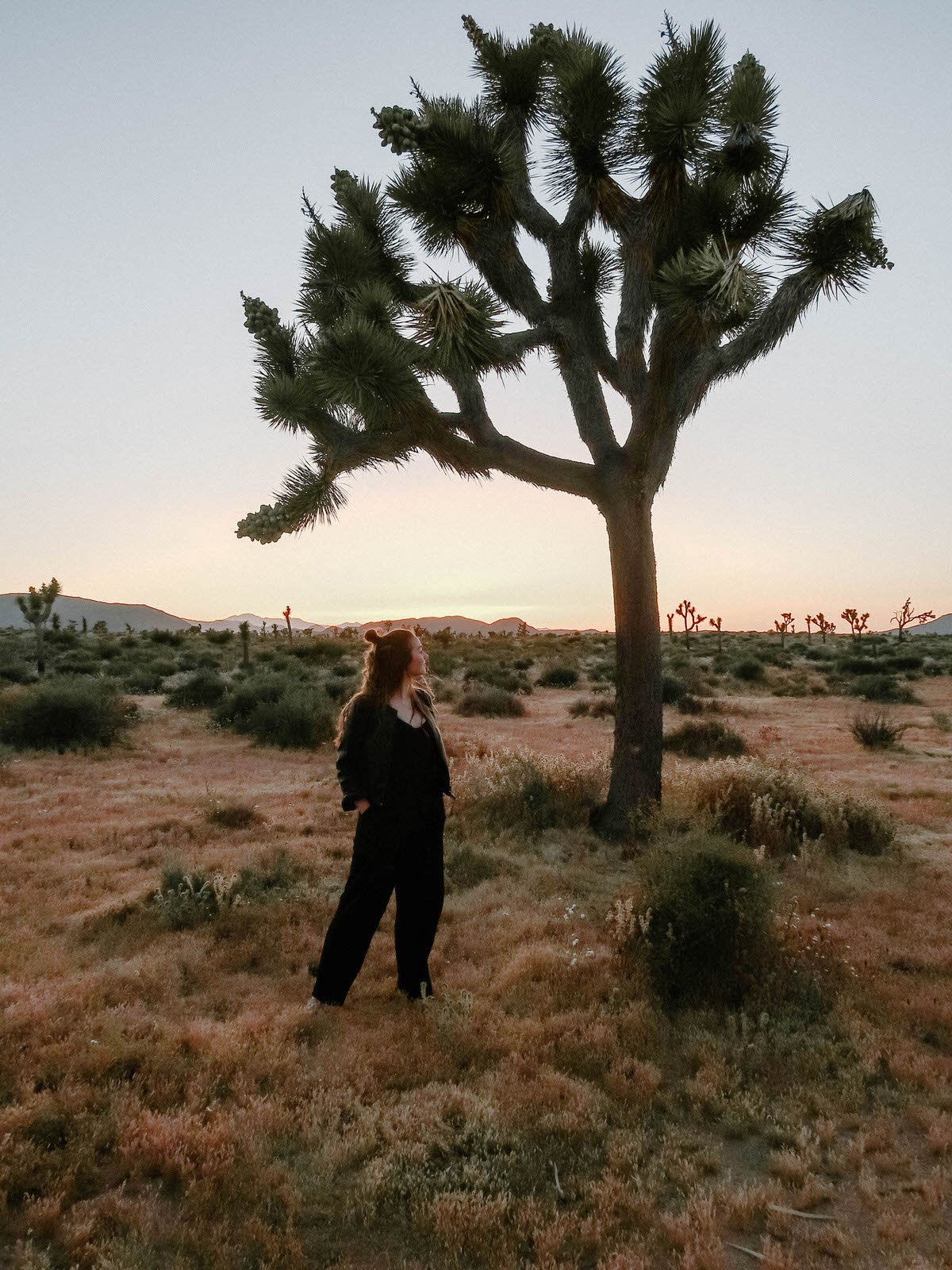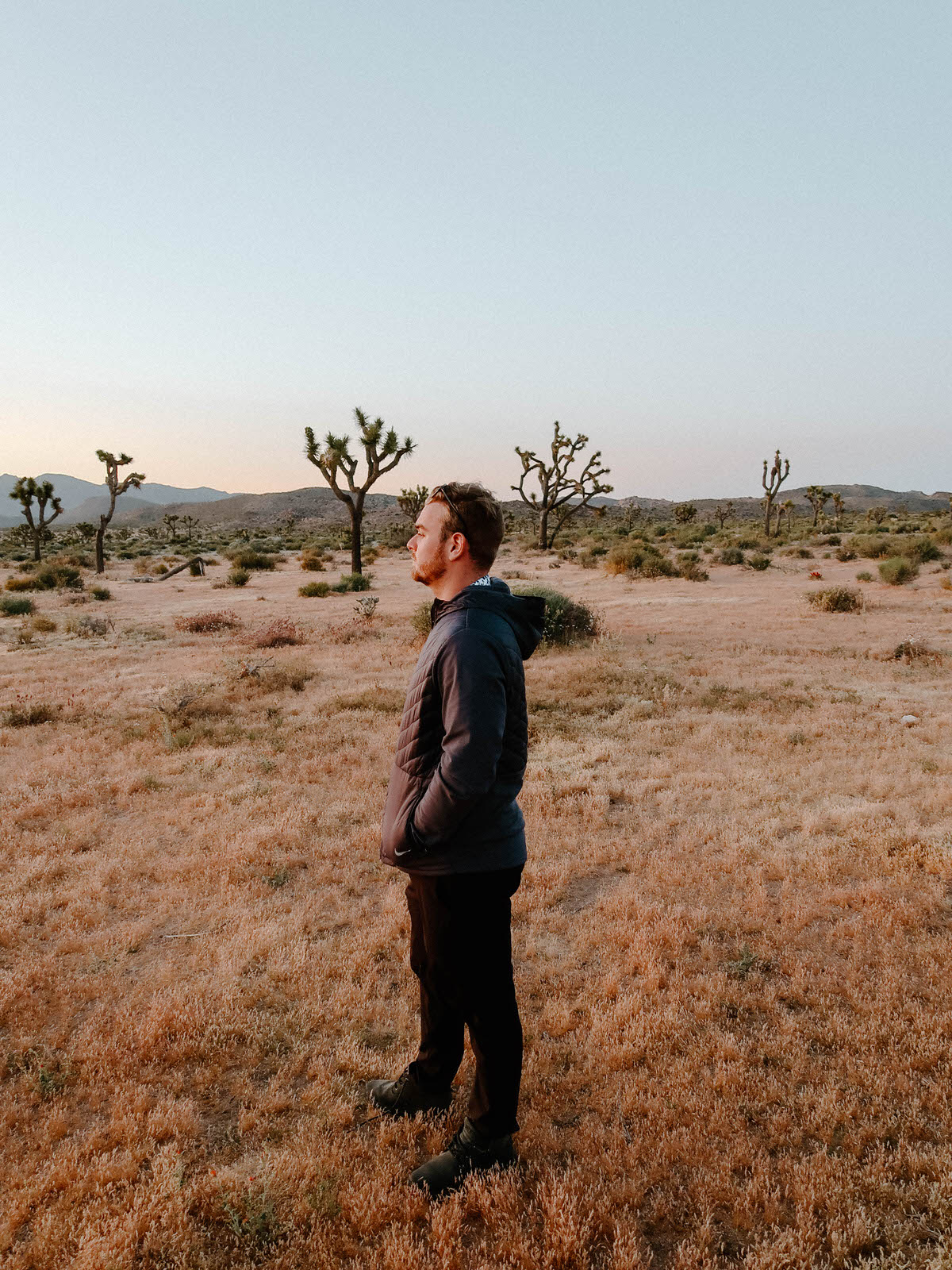 Want your wedding photography for FREE?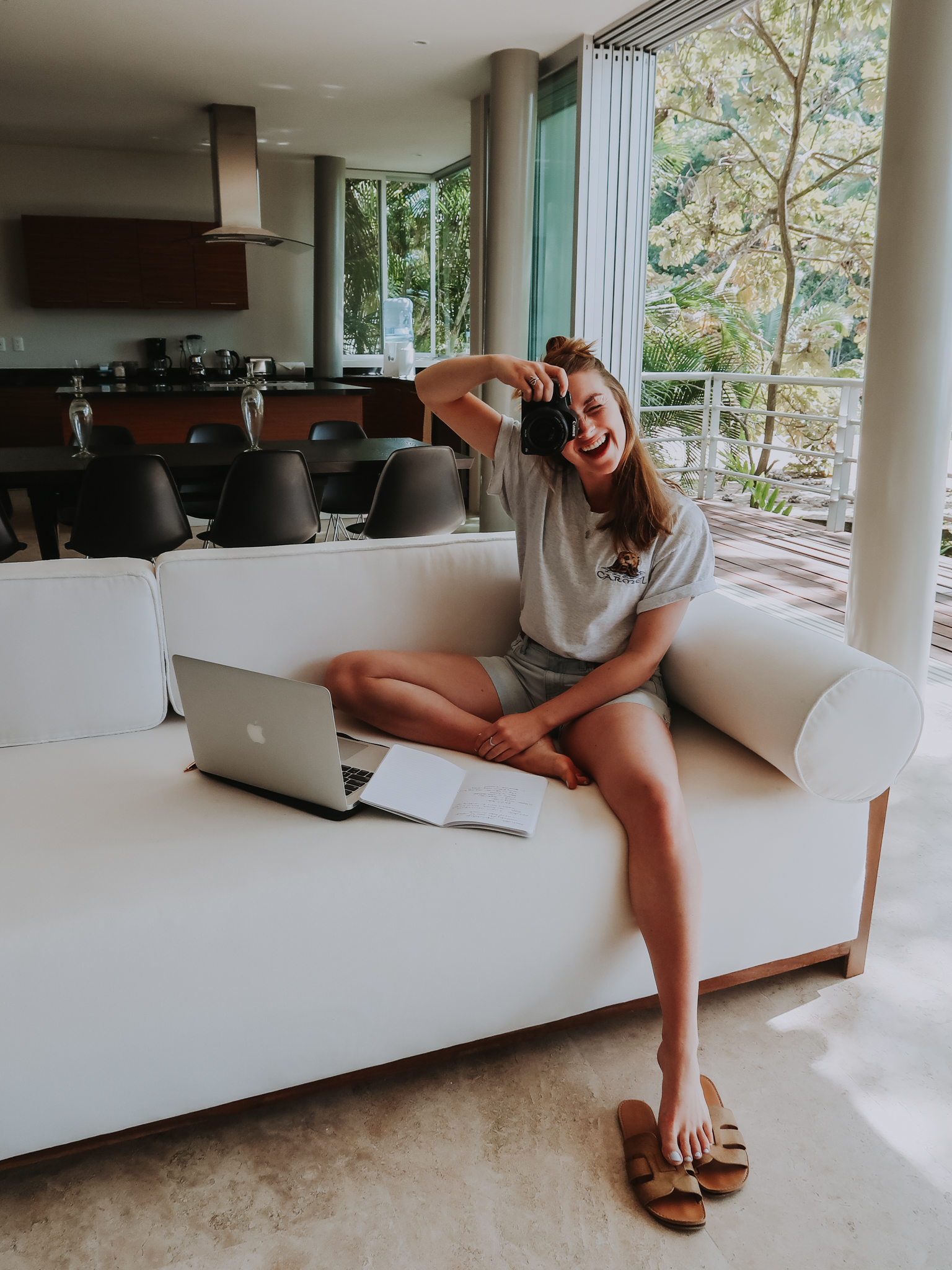 Day 3 
It's your last day so pack up, check out and I realize that not everyone is such an avid hiker so you'll be able to choose a hike to do on the way out.
If you're heading south through Palm Springs be sure to check out the Cholla Cactus Gardens! These gardens are wicked but mind the warning signs because I went off the path and got pricked bad. Those things will go right through your shoes!! 
Take a minute in Palm Springs if you're interested. It's a lot of fun if you have the time to walk the cute streets or take some pics under the hundreds of windmills.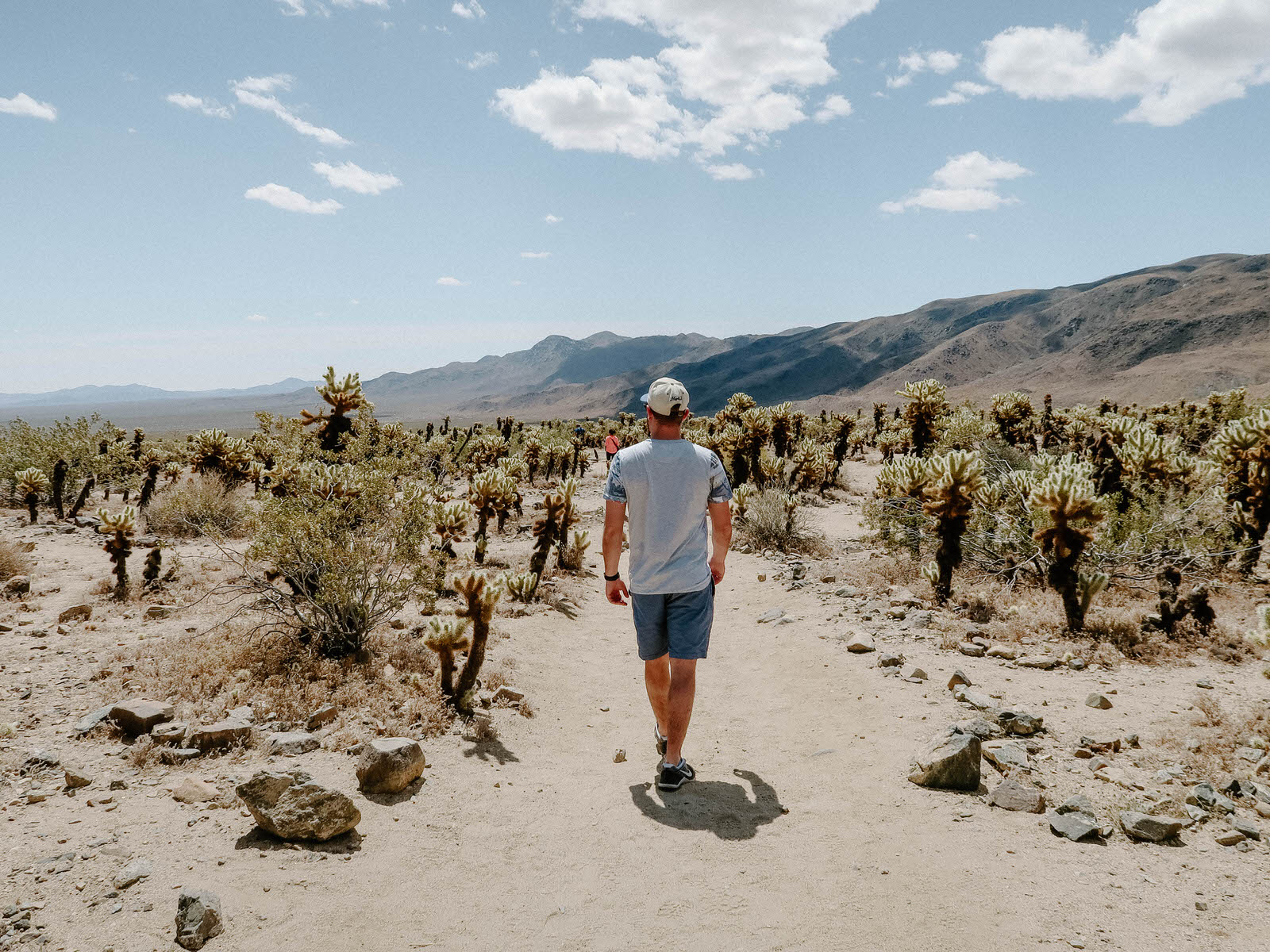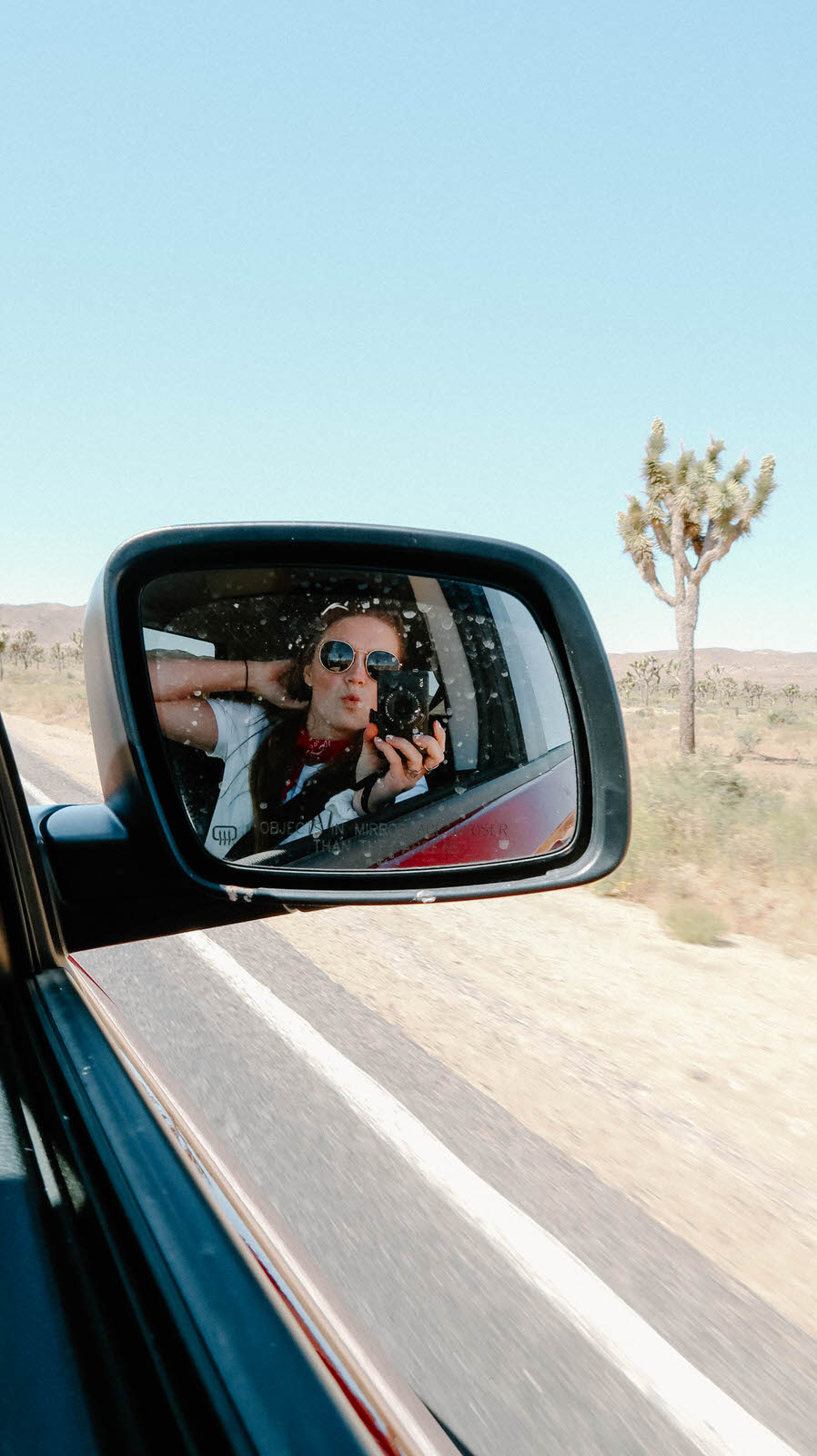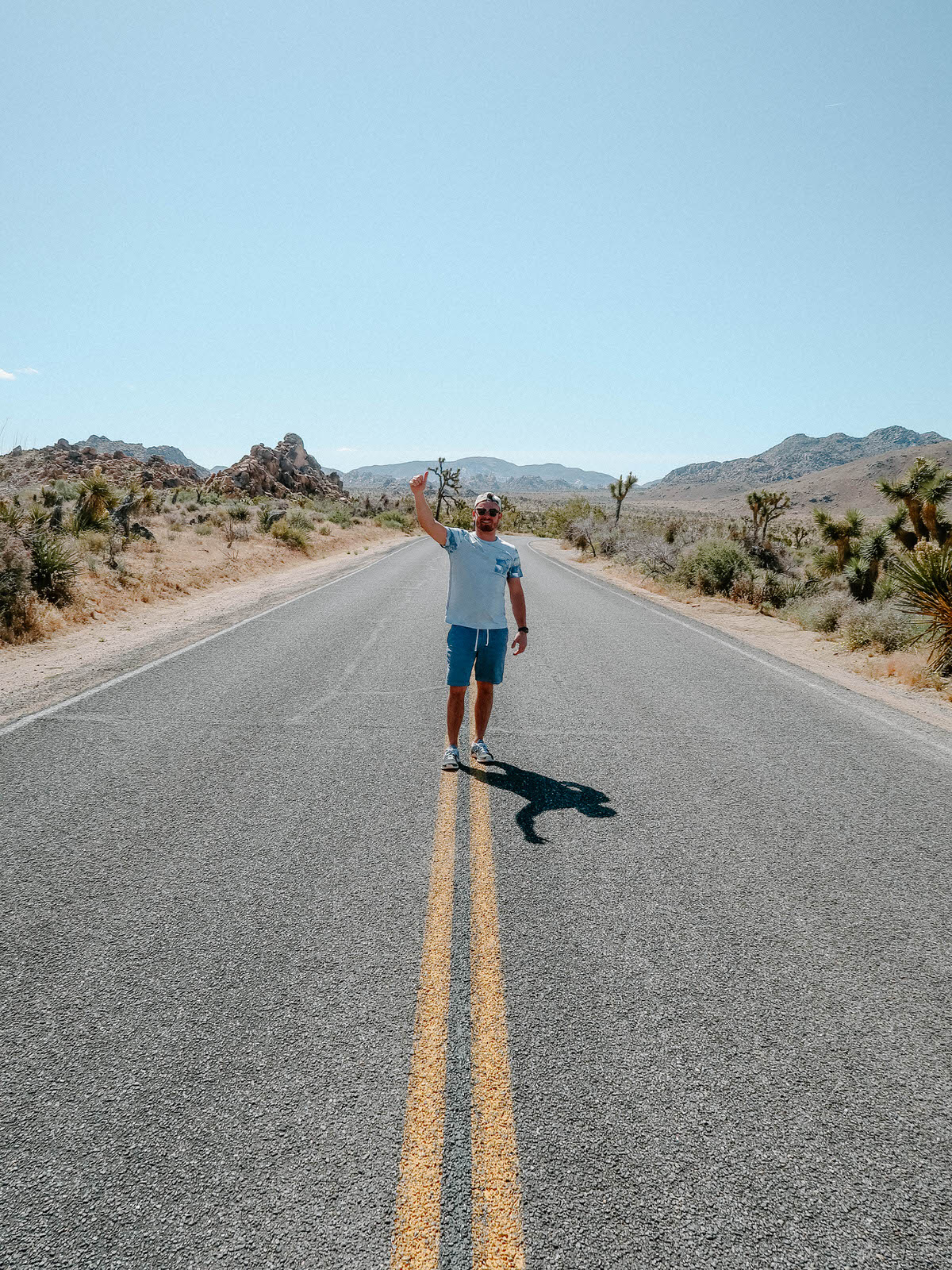 Hope you Enjoyed!
It's hard to go wrong in Joshua Tree and I know you'll have an amazing time. This is the perfect weekend trip for beginner adventurers (hikes aren't too hard and the views are COOL AF)! If you liked this post I'd love if you would pin these images so you don't forget about it!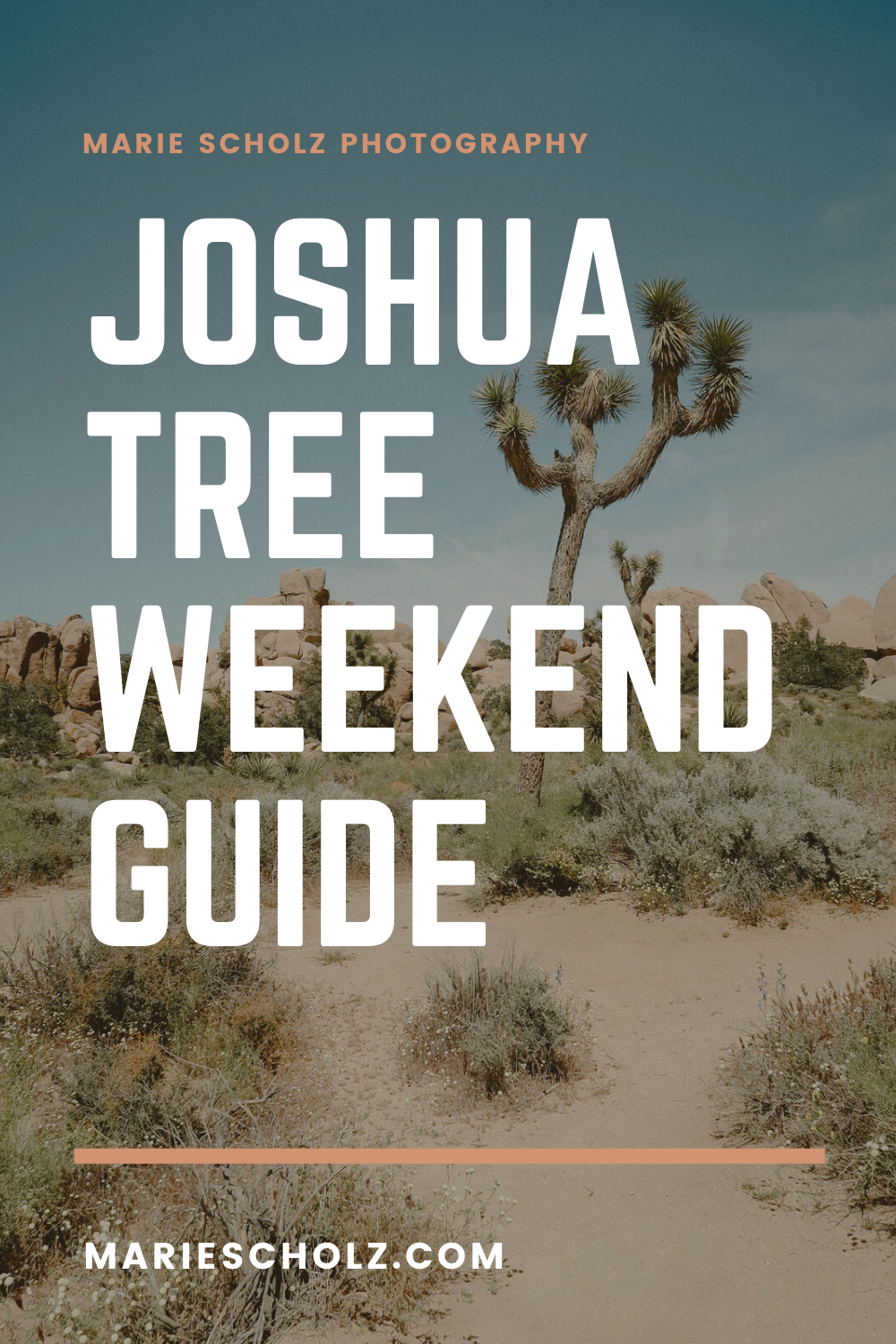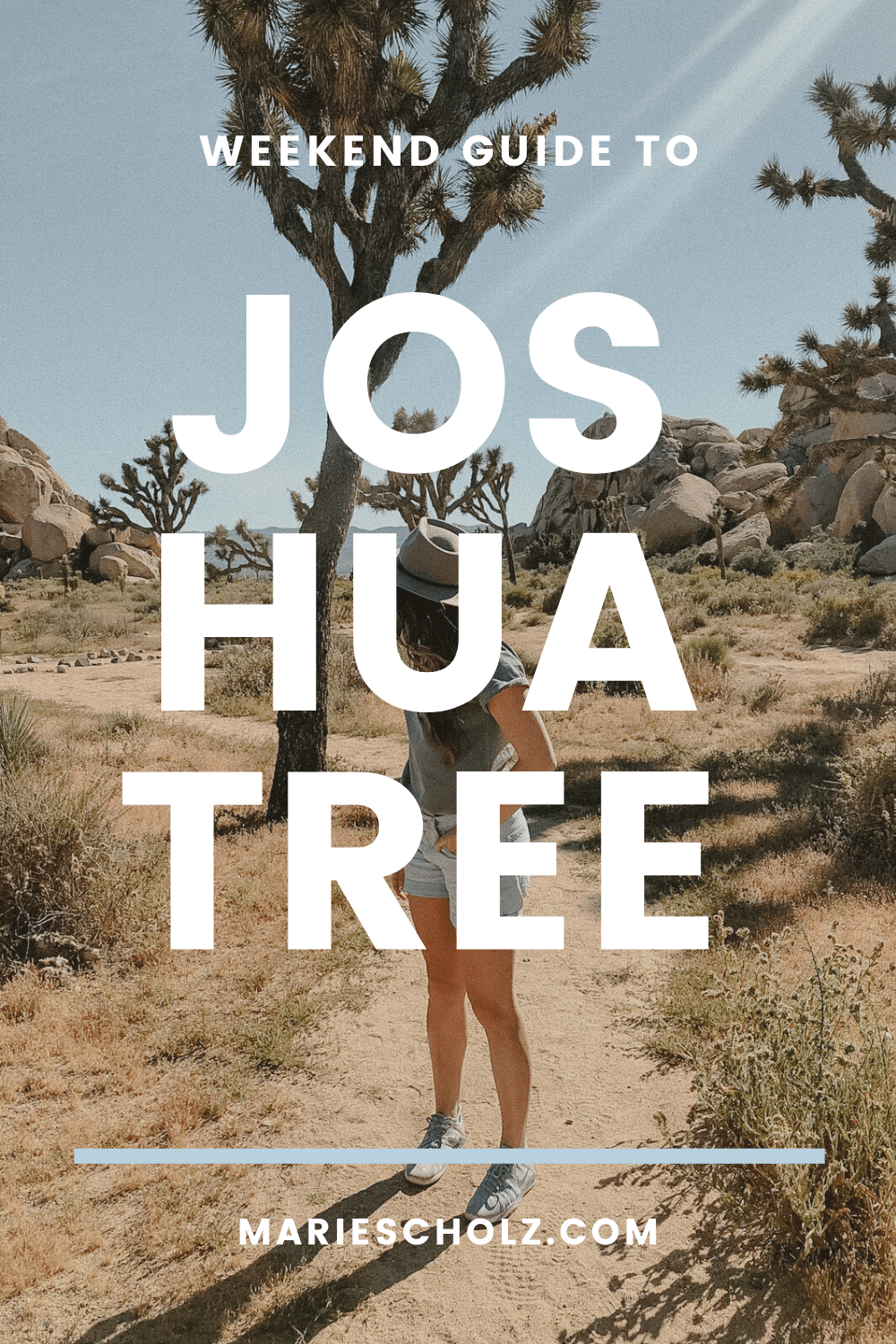 PLANNING A WEDDING IN CANADA?
I'm ready to help you plan the elopement or intimate wedding of your dreams. Take it from the girl who has been around the country and knows all the best spots. You deserve to have the best adventure guide & photographer for your wedding or elopement!
[flo_instagram padding="0" picture_sizes="480x480_crop" link="1" nr_columns="6" mobile_images_row="2" limit="6" new_user_id="marie.exploring" access_token="new"]