I'm pumped you showed up because this post is something that's been on my mind for a while. Let me start by saying that this will not be boring. If you know me you know that I'm a very frugal, live below your means, save 30% invest 30% spend 30% kinda girl and I love helping other people learn and practice good financial habits. That's why I'm here giving you the non-lame tips to saving that makes this experience fun. As I go through the 10 ways to save on your wedding day we will cover, money saving tips, setting your wedding budget, what to leave out and more. I know there are lots of budgeting posts out there but this post is going to be 10x more valuable because:
1. I saved $10,000 in ONE YEAR on a very conservative salary and I'm going to show you my tricks.
2. I'm a NO B.S. Canadian wedding photographer and feel the need to tell you exactly what parts of your wedding you need to stop fussing over because no one cares.
10 ways to save on your wedding daY
1. GET YOURSELF A COOL, RESPONSIVE, EXPENSE SHEET.
I have been using the same expense sheet to budget for a year now and I don't plan on changing. An expense sheet this detailed requires you to get real with yourself and how much you make and spend. The numbers don't lie in the end. This worksheet is for you to calculate all your expenses and see them against your income. It was made in Google Sheets and is completely responsive so when I add numbers my totals also change and tell me if I'm over or under my budget.
2. Choose your budget & start saving early.
As soon as you get engaged do this step. Your budget should be a compilation of you and your partners savings, forseeable income, and any helpful amounts from parents. When projecting for your income, the general rule to follow is try put away 30% of what you make every month. I understand this might not be possible and may require you to adjust your spending elsewhere to accommodate but if you're trying to save $10,000 in one year, that's what you must do. Saving takes major discipline and the 30% rule usually gets people enough to pay for all the necessary parts of their wedding. Weddings cost anywhere from $5,000 to $30,000 or more so as a general reference I've tailored this post to the bride that has around a $10,000 budget!
WANT ACCESS TO MY EXPENSE TRACKER & PRINTABLE BUDGET WORKSHEET?
3. Consider a destination wedding.
Hear me out here. I always thought destination weddings were so been there, done that. I thought they weren't unique and frankly tacky but then I actually attended one at Sandos Finisterra in Cabo San Lucas. Not only was it drop dead GORGEOUS but there was significantly less stress on the bride and groom financially. Most people say their wedding day goes by so fast in traditional settings but with a destination wedding, you get to spend multiple days celebrating and actually connecting with family members. Not to mention, everything is taken care of by the planners at your resort and everything is packaged so destination weddings are CHEAPER than traditional weddings and not one person said they regretted spending the $1600 for a full week in paradise with a bomb party to kick it off. One more thing, at destination weddings the landscape speaks for itself so there's little to no decor or extra spend and you can just focus on the details that matter to YOU.
Want your wedding photography for FREE?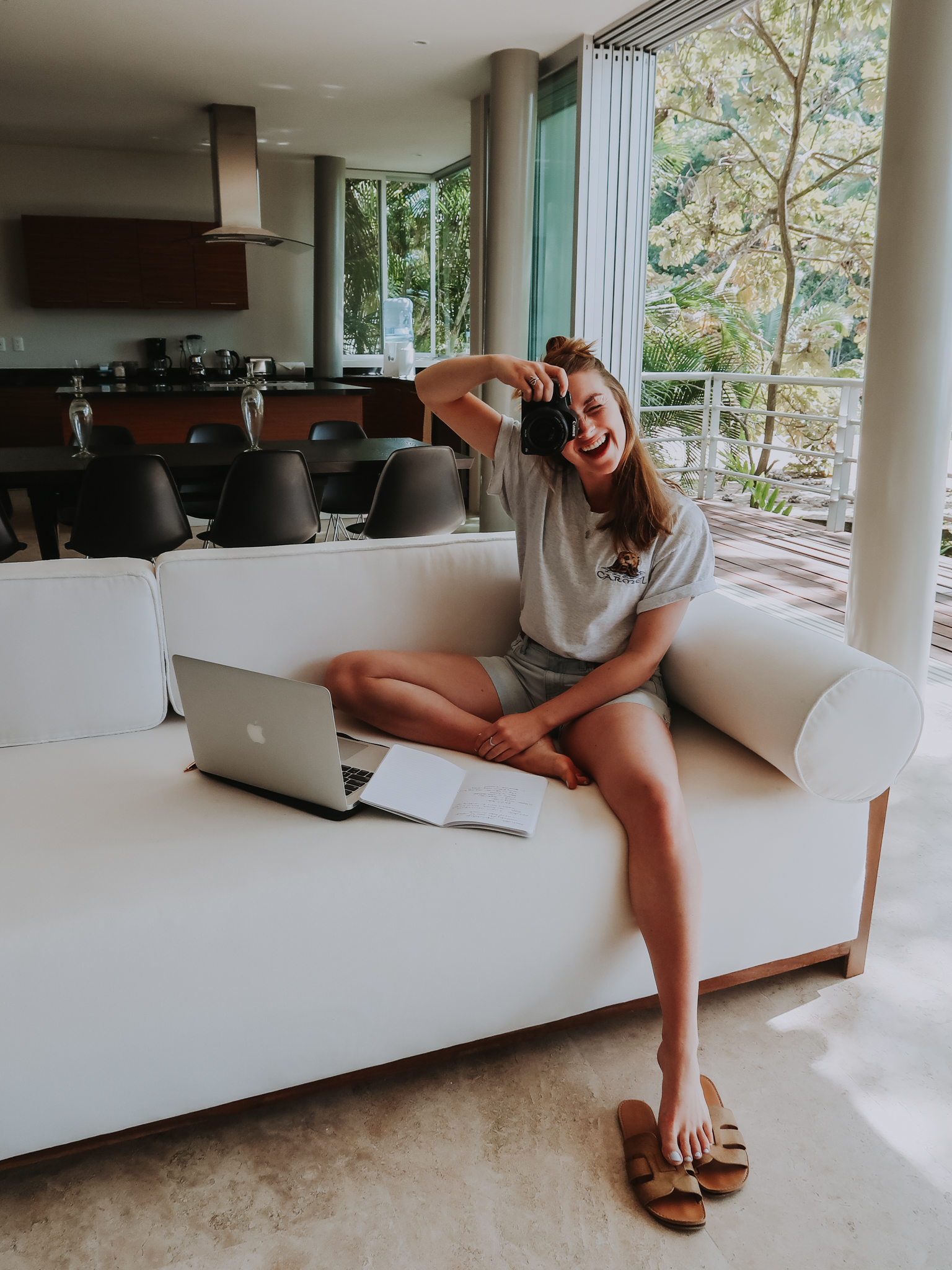 4. BOok your photographer for 6-8 hours not the full day
I might be biased but honestly your photographer is the most important vendor to get right because we see you in all your most vulnerable states, the nerves, the tears, and the looks of infatuation you give your partner. You want a photographer that has a nurturing personality willing to swoop at any moment to help pick up your dress or make sure grandma looks good too. But you don't have to have us there from 9am till the sun comes up the next day. If you want to save on your photographer, opt for less hours of coverage, no engagement shoot or choose an up and coming photographer. The risk there is that up and comings have less experience but that doesn't mean your photos will be terrible. 
Still looking for a budget friendly photographer?
5. WE LIVE IN AN ONLINE WORLD, YOU DON'T NEED PHYSICAL INVITES ANYMORE.
If you're going to cut anything, cut your stationary. You can save a few hundred bucks and some trees by going with paperless post or building your own wedding website that people can RSVP through. In the end, you won't be saying that you really wish you sent out physical invitations to your guests and they won't remember it either. 
6. TOONIE BAR
Should you do an open bar or not? That is the question. I love an open bar but they can be insanely expensive depending on your friends and family. If you go with a destination wedding you can absolutely do an open bar on a budget because their packages are usually discounted if you guarantee a minimum number of guests. If you're having a traditional wedding with over 40 guests I highly recommend a toonie bar that way its affordable for your guests and offsets the cost for you.
 7. Invite less people
This is generally something people don't want to budge on but like I said earlier, if you're on a budget you need to be honest with yourself and your bank account. More people means more cost for you unless you're considering a destination wedding in which case you could actually benefit financially from more people attending. Elopements and intimate weddings are just as beautiful if not more memorable for the bride and groom because you can get married wherever you dream of without fear of judgement or fear of performing. The trade off is that not all your friends will likely attend but that doesn't mean you can't throw a low budget party when you get back anyways!
8. SKIP THE favours, the band and the boutiniere.
Favours are usually overkill and unless they're REALLY unique, are an unnecessary addition to your wedding. If you want to give something for people on the way out, opt for a snack to-go like popcorn or comfort food. A band can easily add 5-10K to your budget, although it would be nice, a Spotify playlist just as well can get people moving. Skip the boutiniere and get a pocket square, EASY.
9. DON'T GO TO A BRIDAL STORE FOR BRIDESMAIDS DRESSES.
Who pays for your bridesmaids dresses? You or them? Regardless, no one wants to pay for a dress they'll wear once so I highly recommend NOT going to a bridal store and instead looking online at lulus or show me your mumu which have just as nice gowns for a fraction of the price. 
10. Opt for a small cake & creative desserts
Traditional wedding cakes are either something you dream about as a child or something that can be completely omitted. I've been to lots of weddings where the wedding cake was a total waste, there either too much or no one eats it. I guess not a lot of people like cake anymore! If you're really wanting a cake cutting tradition you can easily get a small one, ask for a naked cake or choose some other creative desserts. I've seen tim hortons donut walls, gorgeous decorated cookies or cupcakes instead!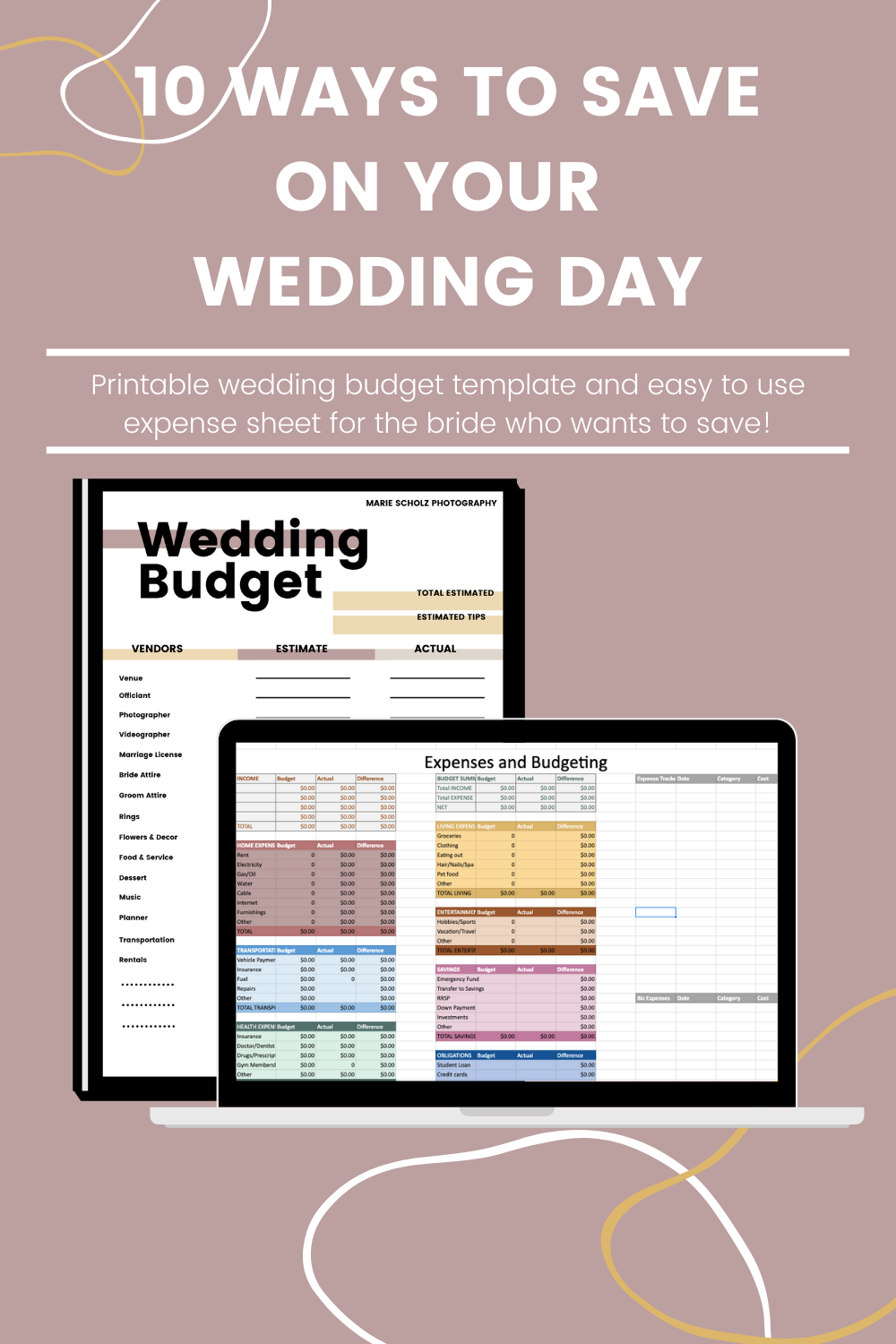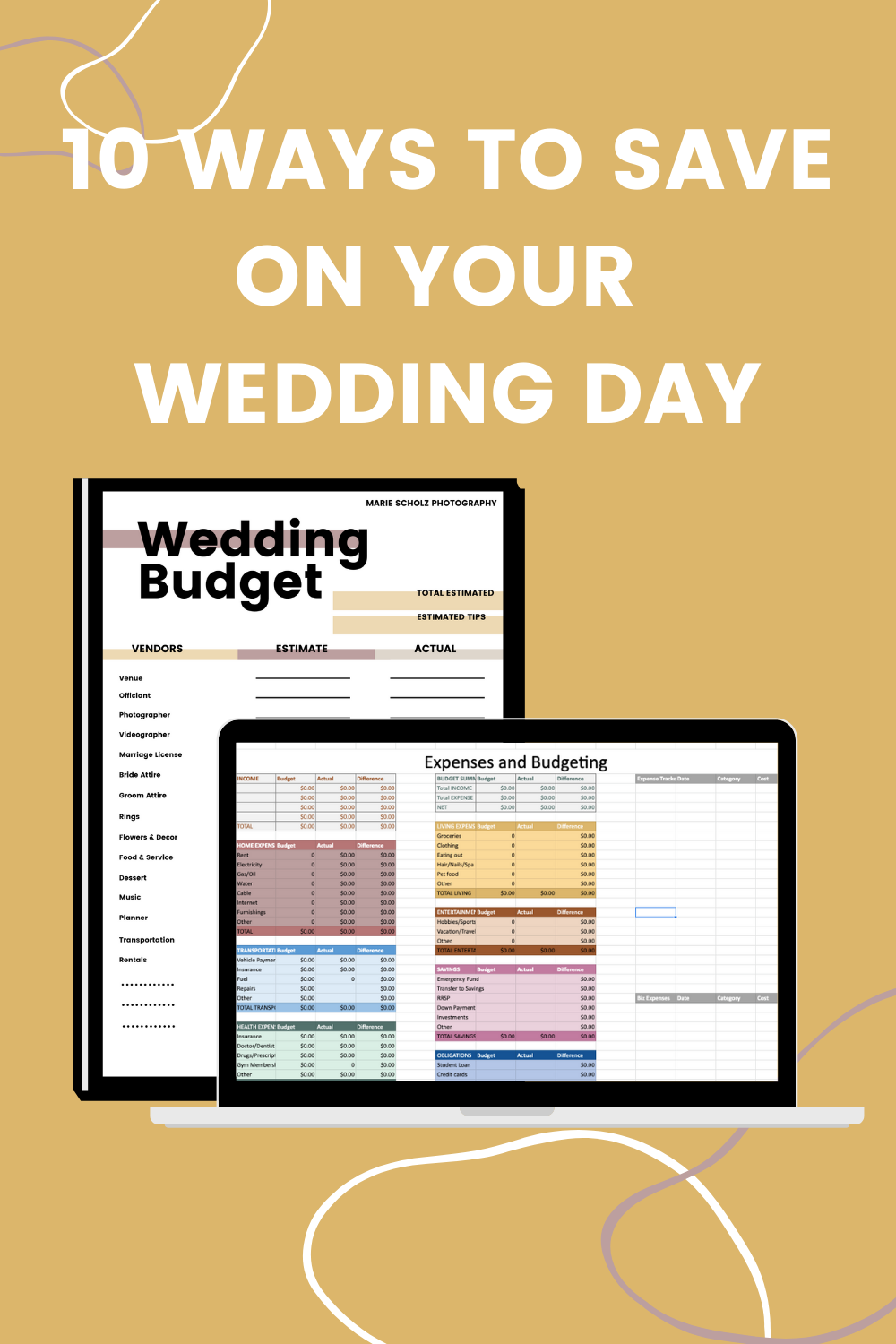 PLANNING A WEDDING IN CANADA?
I'm ready to help you plan the elopement or intimate wedding of your dreams. Take it from the girl who has been around the country and knows all the best spots. You deserve to have the best adventure guide & photographer for your wedding or elopement!
[flo_instagram padding="0" picture_sizes="480x480_crop" link="1" nr_columns="6" mobile_images_row="2" limit="6" new_user_id="marie.exploring" access_token="new"]