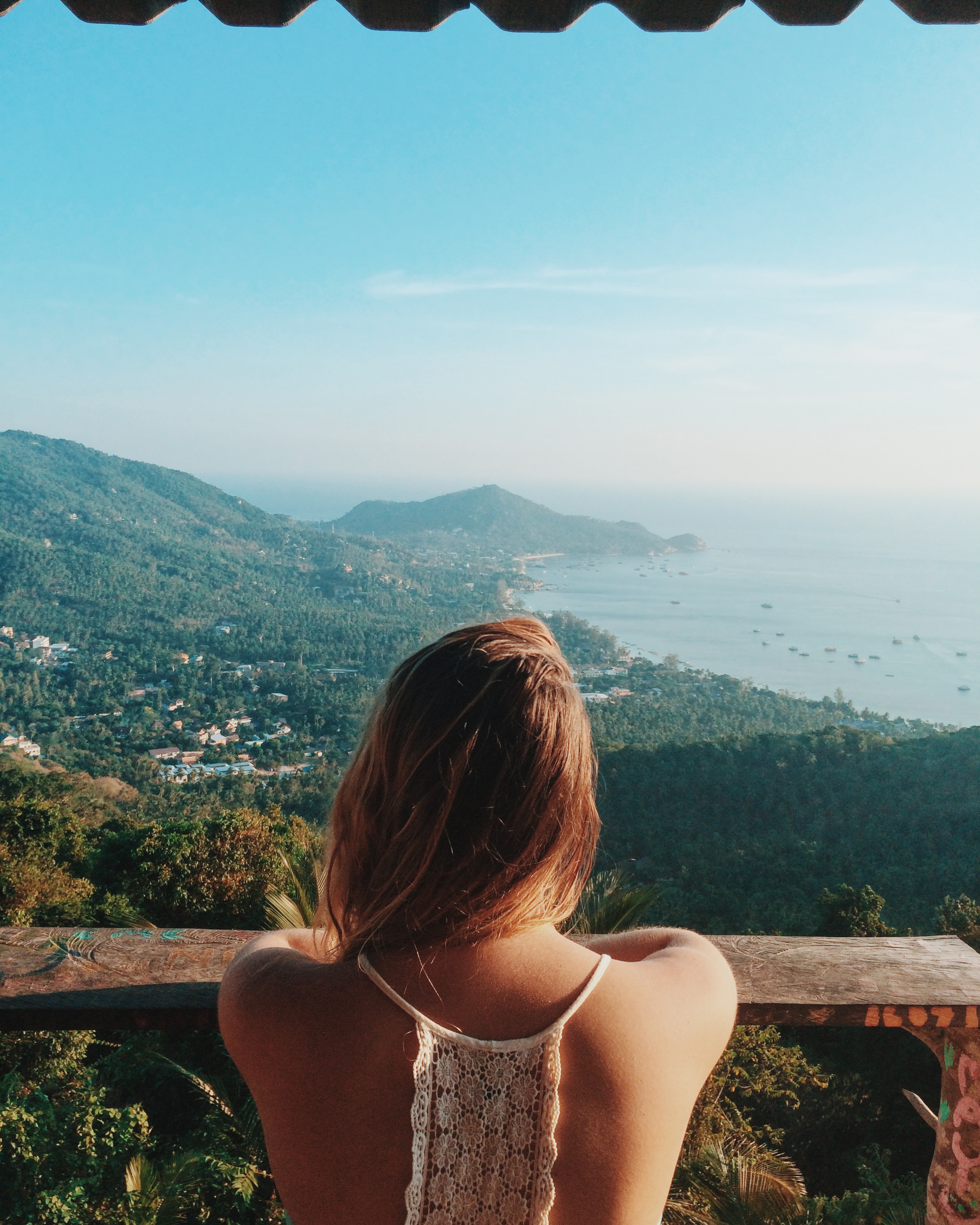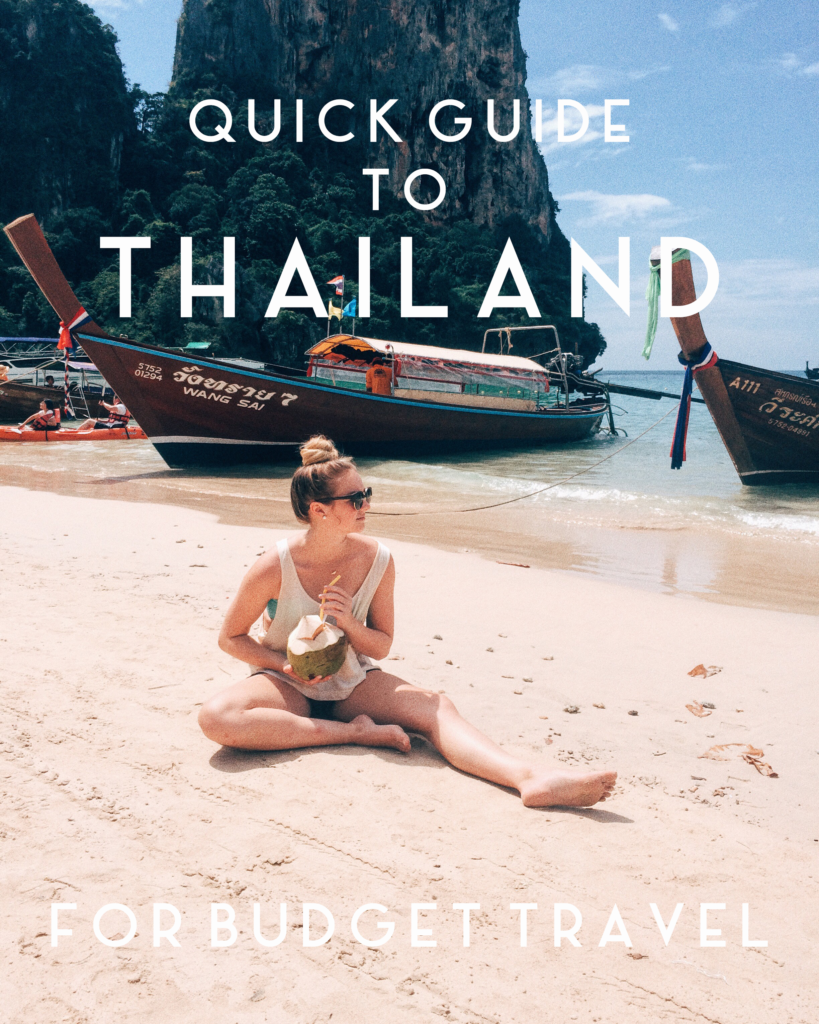 Oh Thailand, the most backpacker friendly/sunburn mandatory/party til you can't stay up anymore country I have ever been to. It's also incredibly cheap if you do a bit of thinking and saving dollars makes me gitty so I have gifted you this perfect itinerary for island hopping in Thailand, including how to get there, what to do and extra tips.
My Quick Guide to Thailand
Main airport locations: Krabi, Bangkok, Phuket and Surat Thani
Bangkok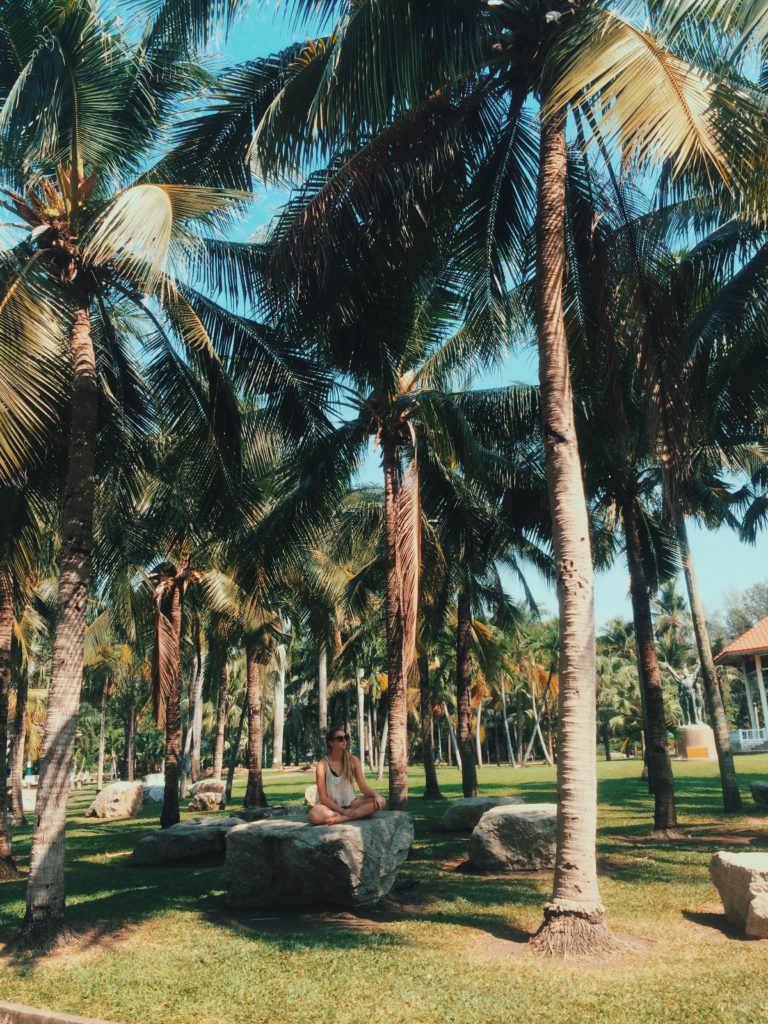 Where to stay: Any hostel on Khao San road. I recommend Khao San Immjai hostel which is a 5 min walk from Khao San Road. Stay 2-3 nights.
What to do: Explore the city! Walk around Khao San road and meet other backpackers. Temples are beautiful but require you to cover up for a lot of them so be prepared. Take the water taxis/buses to get around and go see a drag show! Thailand is famous for ladyboys and they put on a great performance. The Hangover 2 was filmed at the Sky Bar in Bangkok. It definitely lives up to its name.
Other Tips: In April Khao San Road turns into a water gun fight for three days in celebration of the Thai New Year. You will not be able to get to your hostel without getting soaked but it is hilarious and awesome and was the highlight of our trip. The portions of alcohol in Thailand are different than what you're probably used to so have less than usual.
Koh Tao (MY FAVOURITE ISLAND EVER)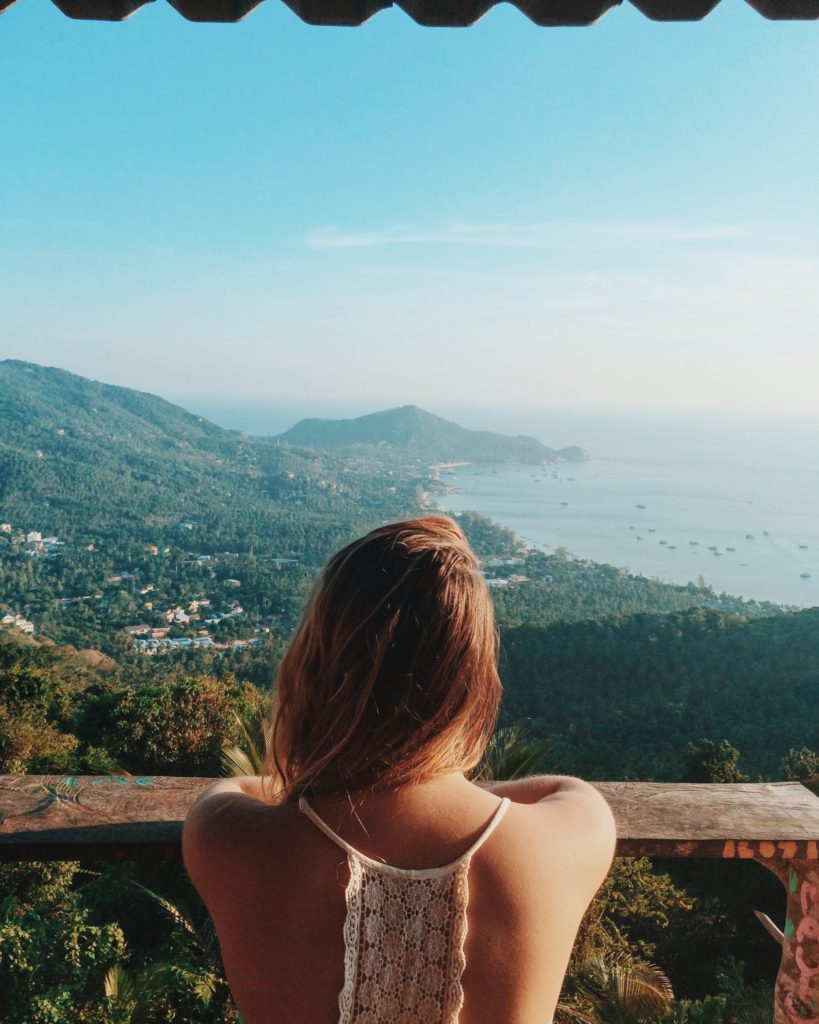 Getting there: Train from Bangkok (overnight) to Chumphon and ferry to Koh Tao.
Where to stay: Good Dream Hostel, stay for 3-5 nights.
What to do: Rent a scooter and drive up to the lookout on the quiet side of the island with hammoks! Take a fast boat over to the smaller island, Nangyuan, and hike up to the top. Koh Tao is famous for scuba diving so you can become certified here. See a drag show or a Muay Thai fight. Relax on the gorgeous beaches.
Other Tips: The island is small enough that you only have to stay at one hostel. Beware of pickpockets on the trains.
Koh Pha Ngan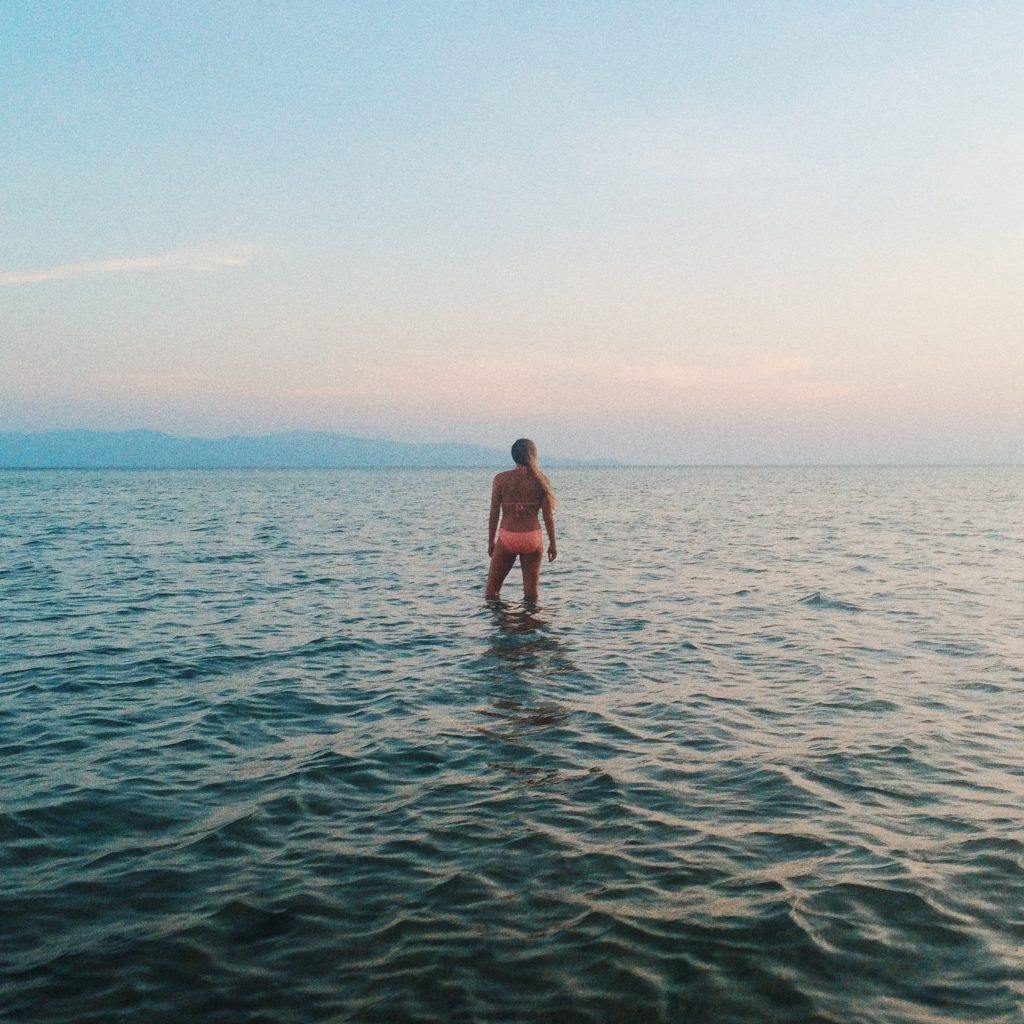 Getting there: Fly to Surat Thani and then take a boat to Koh Pha Ngan. You can also ferry from here to Koh Tao or Koh Samui. Stay for 3 nights.
Where to stay: There are so many options for under 30 bucks a night. Book very far in advance for full moon party dates. We stayed in Sarana Bungalows farther away from the full moon beach and they were way more peaceful than I expected on this island.
What to do: Full moon, half moon, and jungle parties. Lounge in the shallow sandbars far away from the full moon beach. I suggest getting a waterproof case for your phone that you can put around your neck if you are going to a full moon party (you can buy these all over the island) because you will want to take photos of this.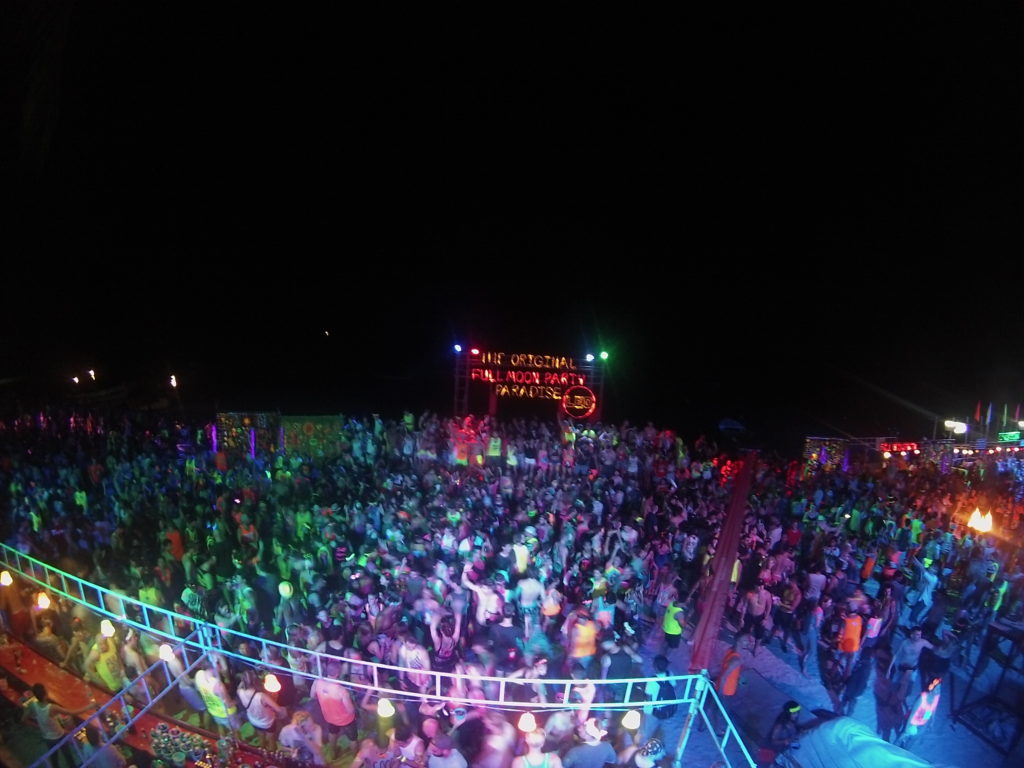 Krabi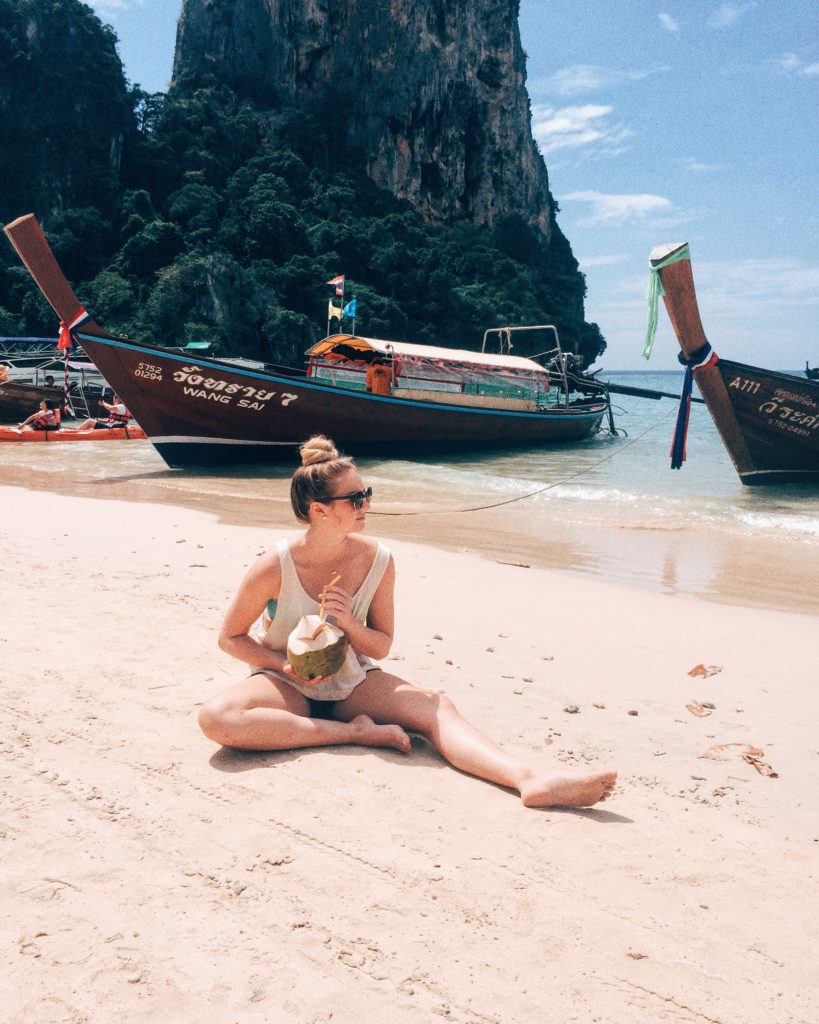 Getting there: You can ferry to the mainland and bus to Krabi if you are already on Koh Tao, Koh Pha Ngan or Koh Samui or you can fly here.
Where to stay: Pak Up Hostel. Stay for 1-2 nights.
What to Do: Head to Railay Beach for the day, the water is beautiful and clear and have a snack at one of the cute food stands! Krabi was a stop over when I did it so we didn't spend much time here, however, there is great hiking here, try Tab Kak Hang Nak.
Koh Phi Phi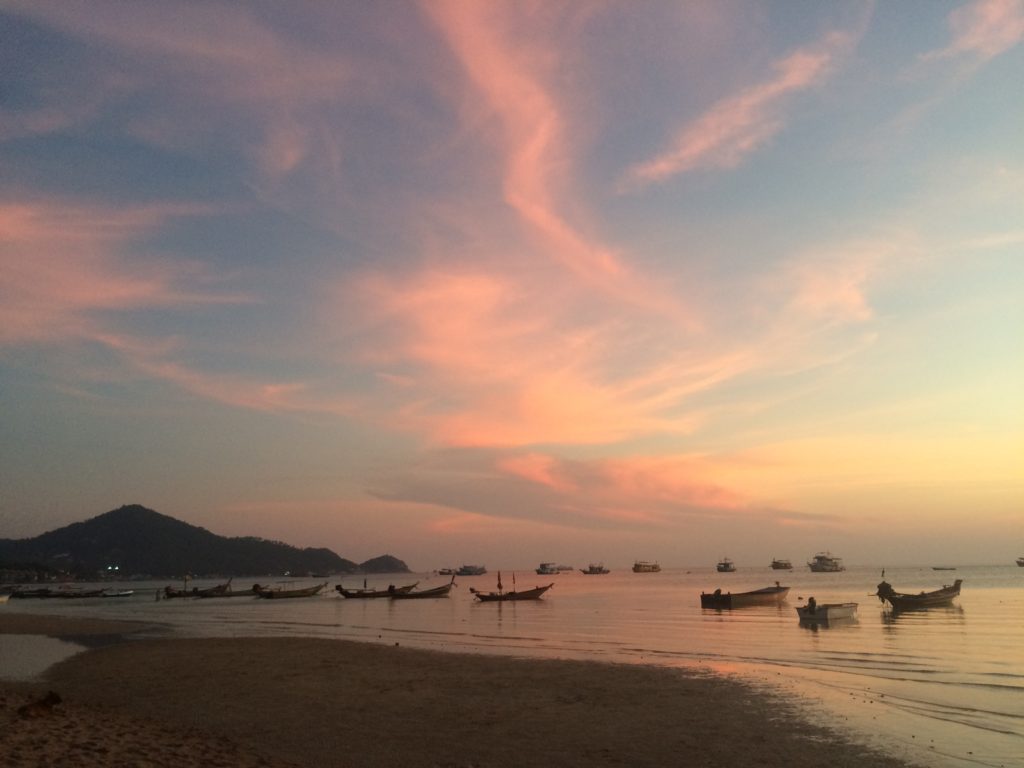 Getting there: Take a ferry to Koh Phi Phi from Krabi.
Where to stay: Blanco Beach Bar or Stones hostel. Stay for 3 nights.
What to do: Every night there's a beach party with fire dancers and blaring music, walk through the streets and get authentic hand rolled ice cream. Watch a muay thai fight here. Take a day trip to Maya Bay where the Beach was filmed. Disclaimer: you have to pay 200 baht to get off the boat in Maya Bay.
Other tips: The men with fire are there every single night and prey on women as the night goes on so be very careful when you are drinking and hanging around them on the beach.
Finally, General Things You Should Know
Cash is easy to exchange in Thailand
Wifi is easy to come by (I never once used data)
Don't get drunk with people you don't know
Sunscreen is very expensive
Pickpocketers are everywhere so keep your belongings close to you all the time
Sometimes ATMs will eat your cards so when you exchange do it with a teller, there are western union stands all over.
Get used to the term

toasties

. These are packaged sandwiches you can find at 7/11 and they grill them for you. This processed goodness will be the cheapest meal you can buy and they're everywhere.
Barter Barter Barter.
I hope you enjoyed this quick guide to Thailand. Hostels not for you? Get a discount on Airbnb with My 4 Favourite Airbnb Stays in Thailand post.