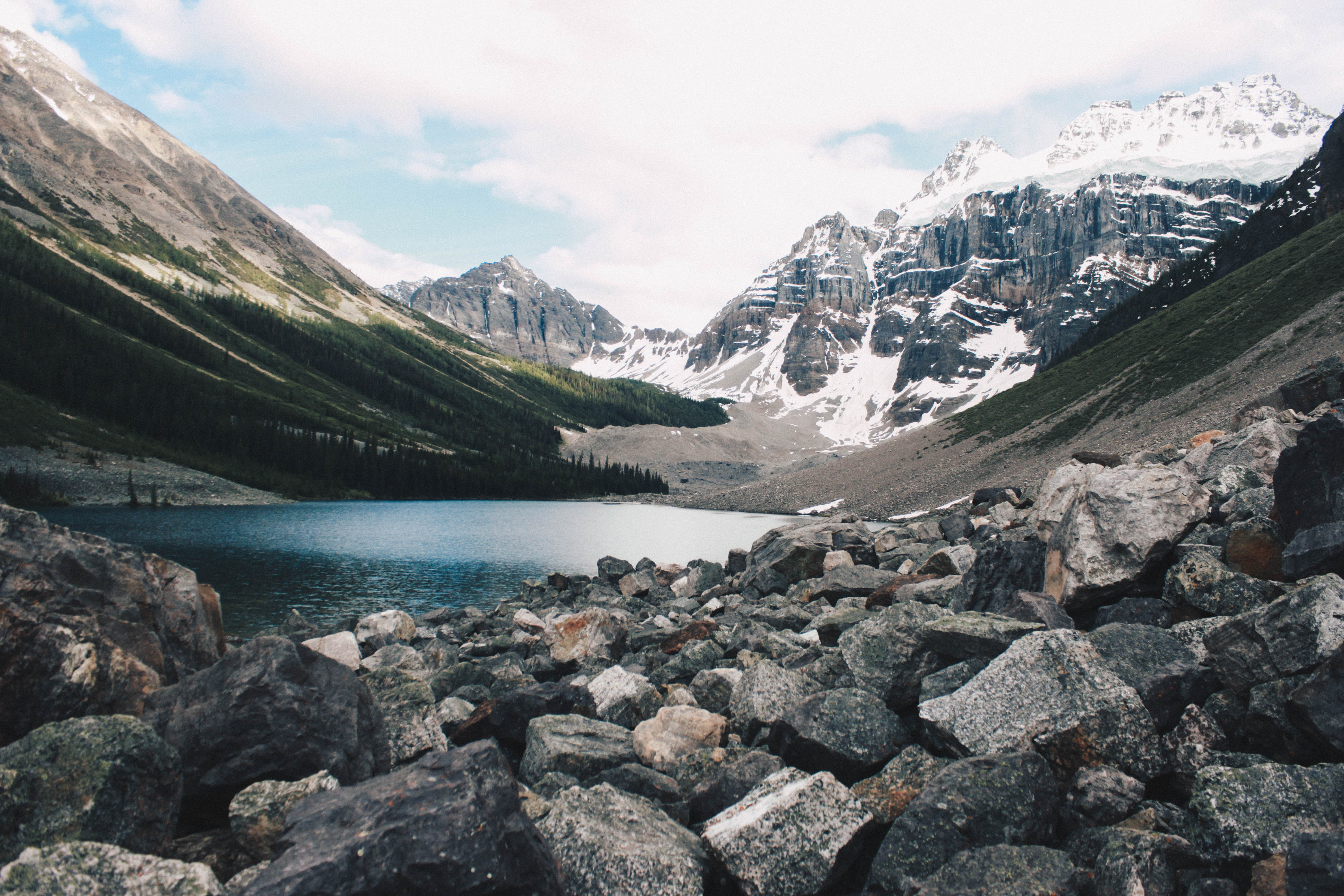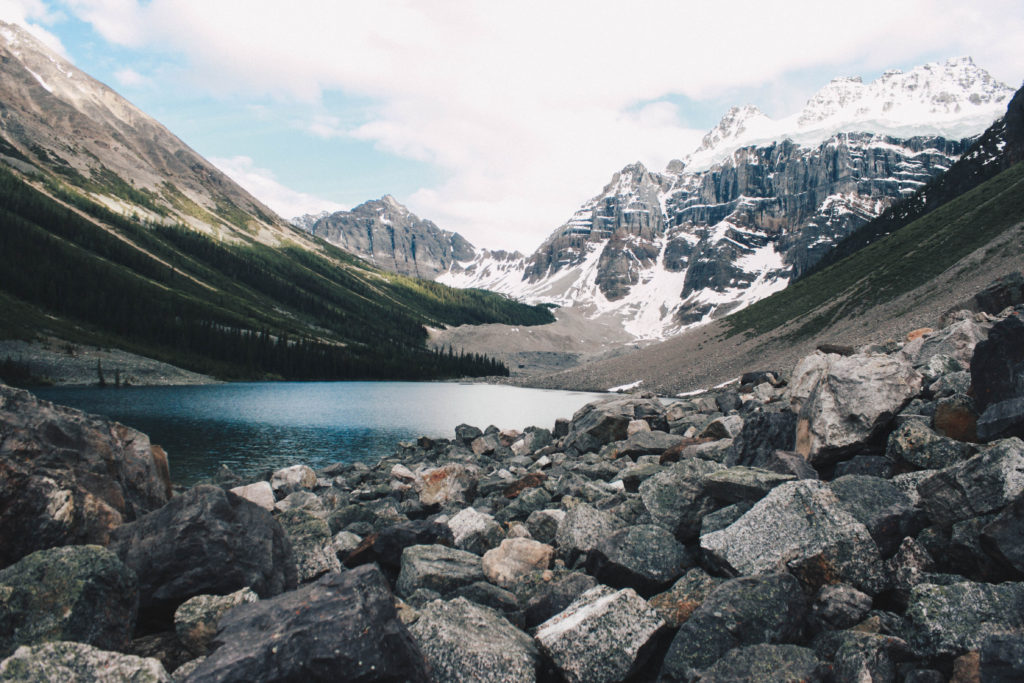 So you're thinking about heading to Banff are you? The first place that should be on your list is Moraine Lake, but it's crazy. Tour busses roll in by the tens every hour of the day starting at 9am and don't stop until the early evening. This dilemma has lead me to seek alternatives to your classic 10 peak shot starting with Consolation Lakes Hike. This is a pretty popular hike since it is the most
This is a pretty popular hike since it is the most well-marked trail around Moraine Lake and Moraine Lake is always packed. Arrive early! By early I mean before 8 am to score yourself a nice parking spot. For the duration of this hike, you will be walking over fairly flat terrain in a wooded area blocking your views until the trail opens up to two joining lakes that sparkle even when the sun doesn't shine. There are MANY rocks and boulders which you can climb over to get a great view of these hidden lakes.
Location: 45 min from Banff. Take a left off the main road towards Lake Louise. The trailhead is at Moraine Lake, hard to miss it.
Roundtrip Time: 1.5 hours, 6 km
Effort: 2/5
View: 3/5
I usually judge my hikes based on effort:view but I've added photos for you to see for yourself.
If you have any questions let me know!
signed, sealed, delivered,
Marie