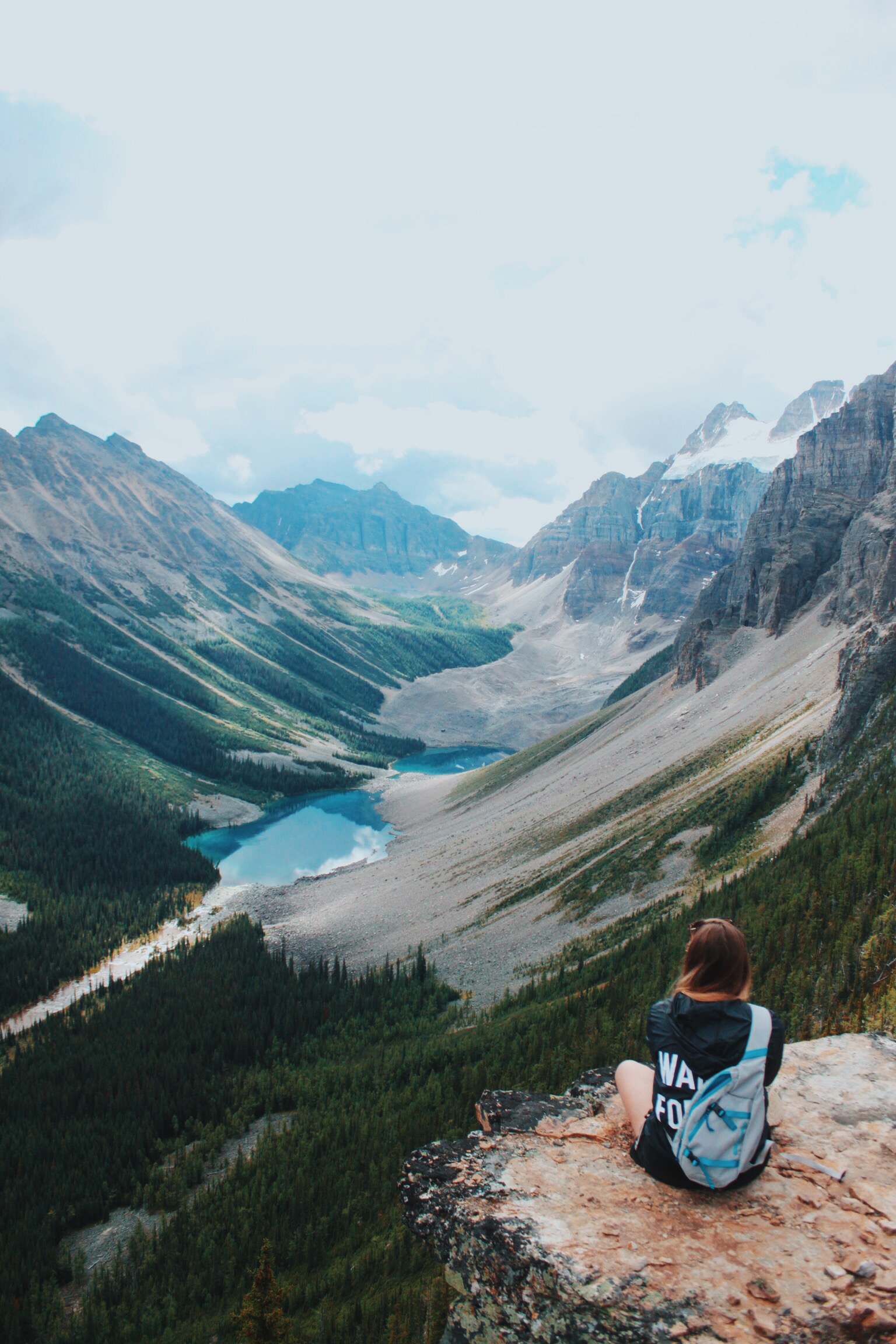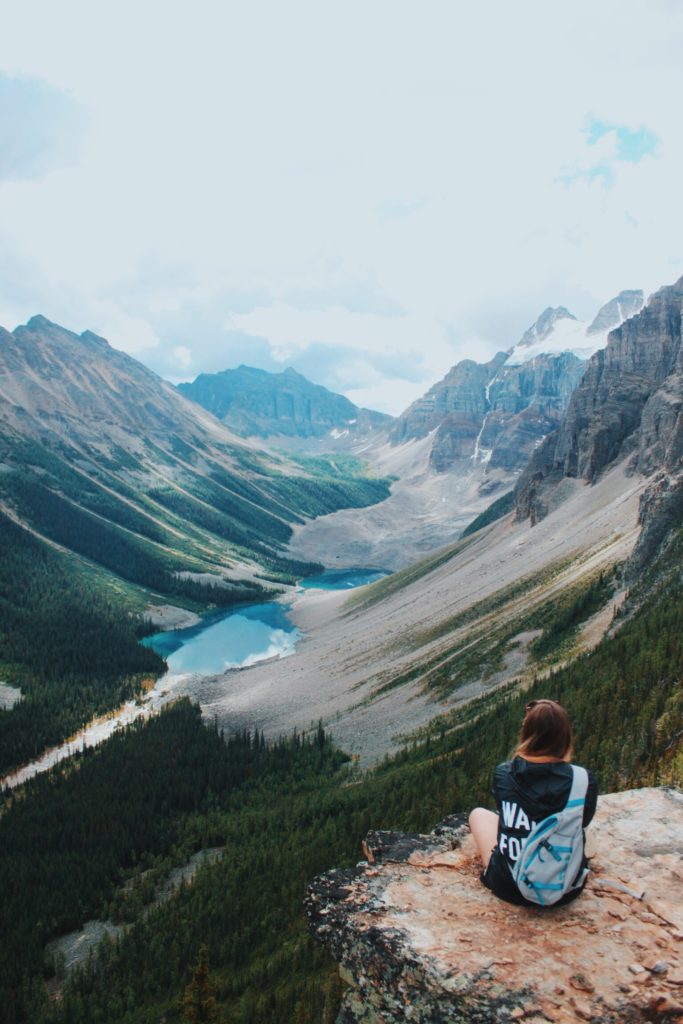 Tower of Babel is my favourite hike in the world! If you are physically able then you need to do it.
Taking the back trail away from Moraine lake towards consolation lakes you will hit the path that leads over rock boulders. There is no signage so these instructions are probably the only thing you can base your route off of. With your backs to Moraine Lake, you should be staring at the cliffs ahead. Out to the left, you will see the cliff which is the Tower of Babel. Just to the right of the Tower is the general direction you want to head in, it is a valley in between cliffs. The route begins by maneuvering over large boulders, bring good shoes! I recommend sticking to the cliff on the right as the rocks are bigger and it will be easier when you can hold on to the rock on the right.
After the big rocks you will hit little rocks and then scree. Sideways stepping (if you don't have poles) is the easiest way to go up and down. STAY TO THE RIGHT. I cannot say this enough. After 1.25 hours you'll most likely get to do a short free climb up on to the cliffs or you can find your own way (there is no 'right' way) which is all the fun. When you are almost at the top you will see a narrow passage to the left, which will be tempting because it is straight. However, the rocks are so loose your effort will be futile.  Once you get up the cliff just take your own route off to the left and you will see a huge flat area with lookouts on all sides.
I don't know if this is still there, but someone set up rocks on top of the cliff that resembles a living room set up (equipped with a TV, a couch, and a fire pit).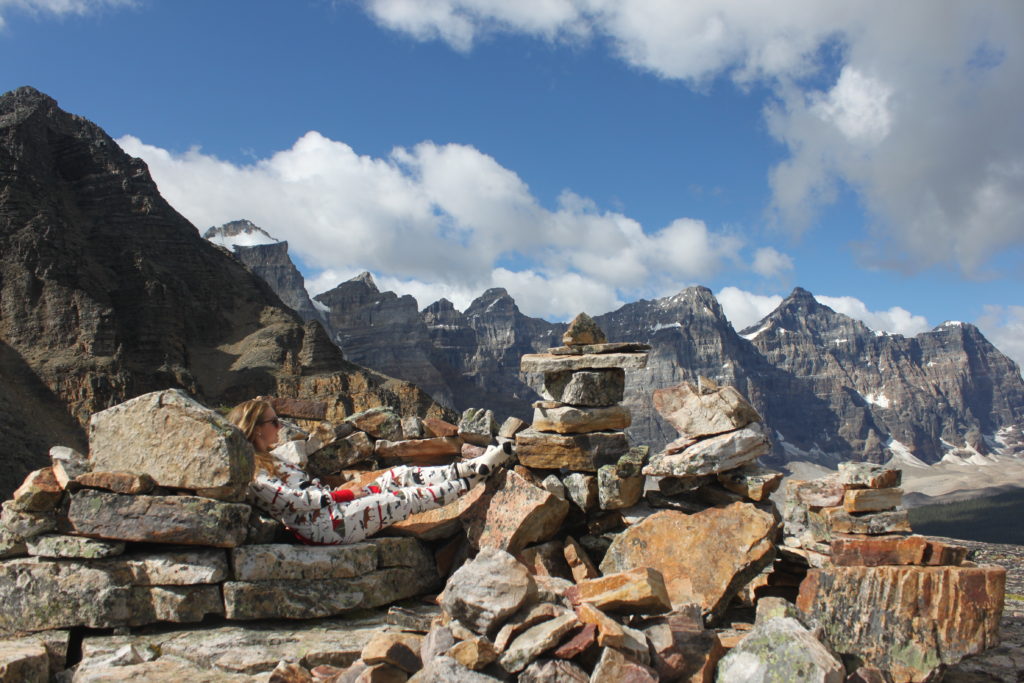 *Many people recommend using hiking poles and wearing helmets because this is a moderately dangerous hike if you are not aware of your surroundings.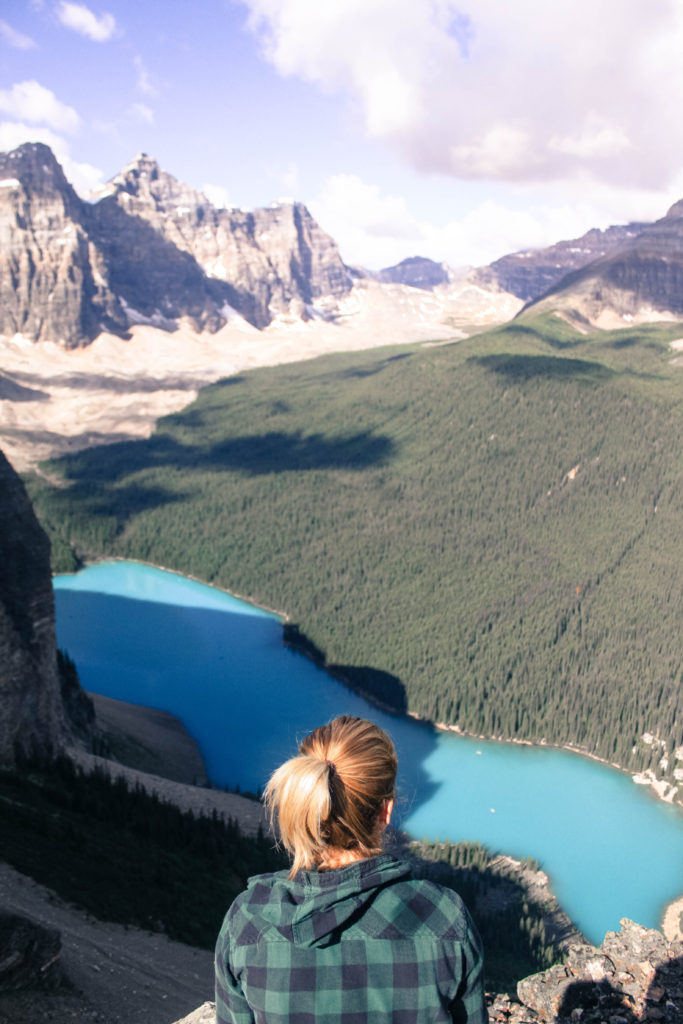 Location: Start at the Moraine Lake parking lot, then take the beginning of the trail to Consolation Lakes. If you pass through large boulders and enter into a forest again you have gone too far!
Round Trip Time: 3 hours (if you don't stay for very long at the top) I recommend bringing food and hanging out for a while
Difficulty: Hard
Effort: 4.5/5
View: 5/5
For more inspiration and more photos from Banff, follow me on insta! @mariescholz
signed, sealed, delivered,
Marie