There's definitely a trend lately and it has couples opting for adventure elopements  in place of big weddings and I'm all for it! Eloping does not mean you run off just the two of you and get married without thinking anything through and it definitely doesn't mean your vow exchange will be any less meaningful. Elopements can be the most romantic, well planned, and adventurous ways you can get married. Think about the space you create in your heart and mind when you strip away all of the stress of performing for a big crowd and the constant checklists of centerpieces and place cards. Think about filling that space with the things that are meaningful to you and your partner and just experience the day together. Phew I don't know about you but I just let out a massive sigh of relief.
I encourage all the couples who come to me looking for recommendations to treat their elopement with the same care and attention that they would a traditional wedding. Stop catering to everyone else and just do what feels right for the two of you. Choosing to elope can be softer on your budget, deeply represent the two of you, and be more drop dead gorgeous than what any venue can offer. Here are my top 8 gorgeous places to elope in 2021!
8 Gorgeous Places to Elope in 2021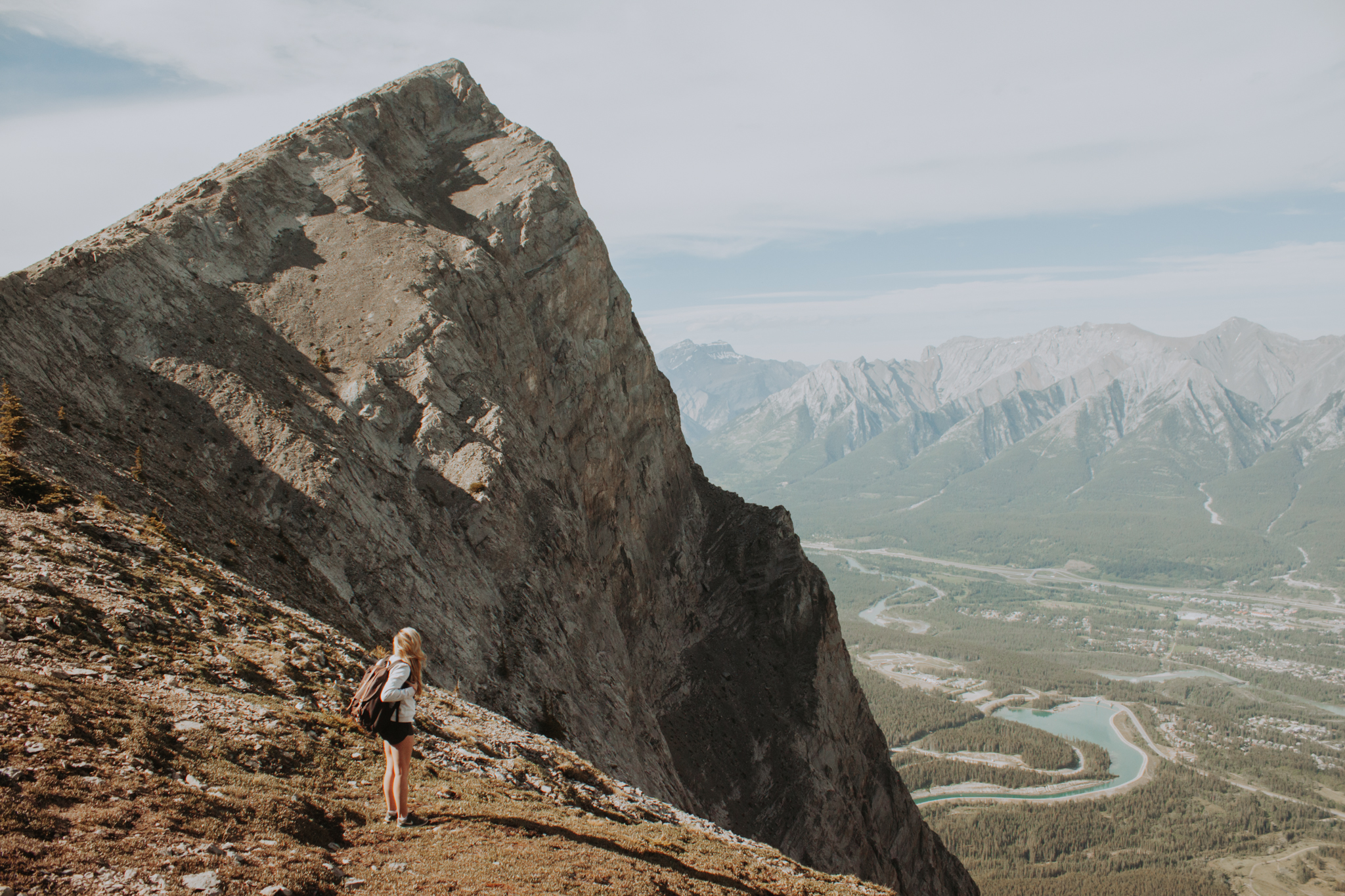 Alberta you beautiful thang! I lost my heart to Alberta in 2015 and I've never gotten it back. The rockies are one of my favourite settings in the whole world and I want all of my couples to experience it once in their lives so why not have that be on your wedding day. I have frequented Alberta almost 10 times and it never gets old. I highly recommend Moraine lake, Consolation lakes, Kananaskis, Spray Lakes, Edge of the world and the list goes on and on. If you're already feeling the butterflies in your tummy about mountain views like this, get in touch with me! There's more where that came from.
Whistler, British Columbia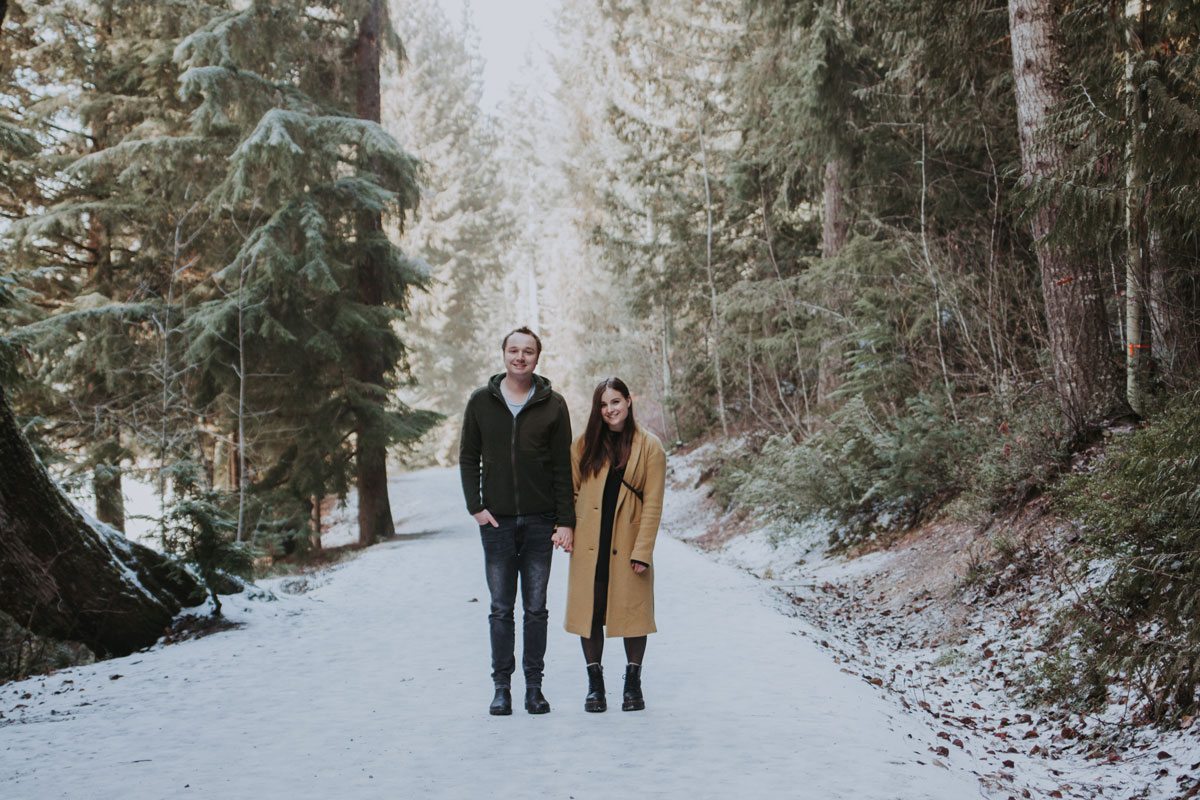 I like to call Whistler, Banff's hipper sis. They're both rocky mountains but Whistler has a more laidback style. It's only 2 hours away from the thriving city of Vancouver and is home to both the ski bunnies and the beach bums. There are few places in the world where you can go skiing and hit the beach in the same day. If you're looking for a real adventure and want to fill your schedule with activities then BC is for you. You can hike deep into the Rockies, drive 20 min from the city to a secluded beach, or ferry over to Vancouver Island where you'll find ancient rainforests and surfers for days. Some spots in BC worth checking out for your elopement are Cheakamus Lake, Buntzen Lake, Jones lake, Lindeman Lake, or better yet choose a heli elopement on a remote peak.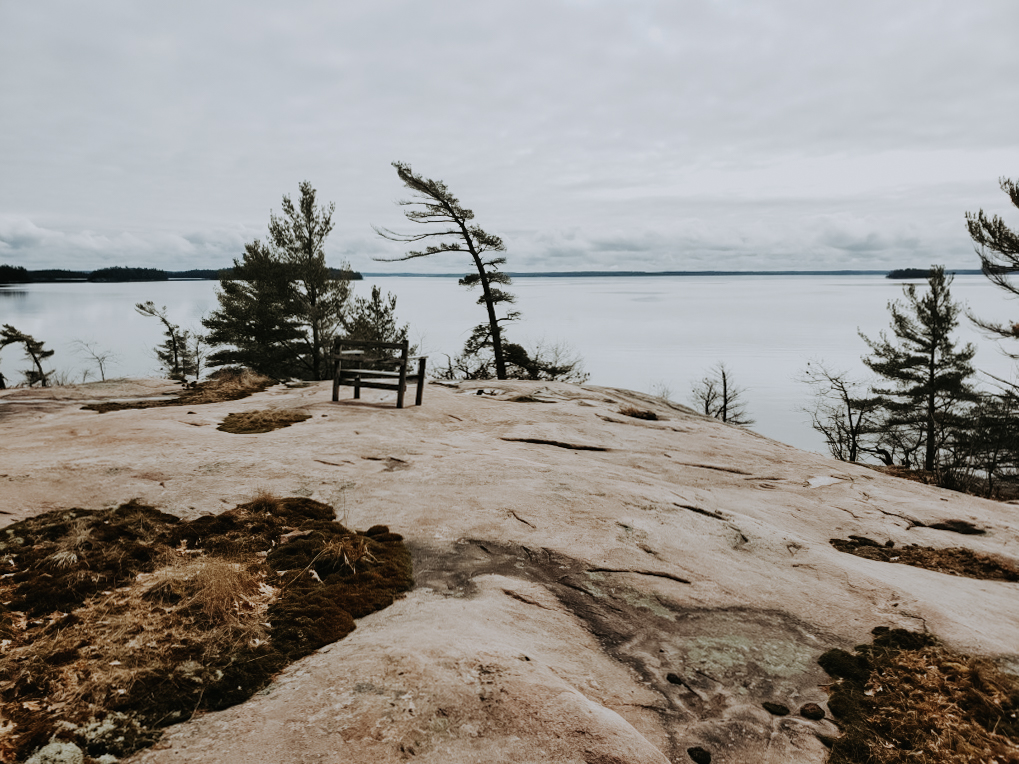 Ontario is my hometown and it always strikes me when people talk about Ontario and only mention Toronto. Ontario is home to some of the most gorgeous lakes in the world and most of them look like oceans. Georgian Bay is a section of Lake Huron that is surrounded by the Canadian shield, the escarpment, lichen covered rocks and windswept trees which make the most beautiful backdrops. Georgian Bay stretches from Tobermory all the way up to Parry Sound and is nicknamed 30,000 Islands so you can imagine how many secluded spots you have to choose from.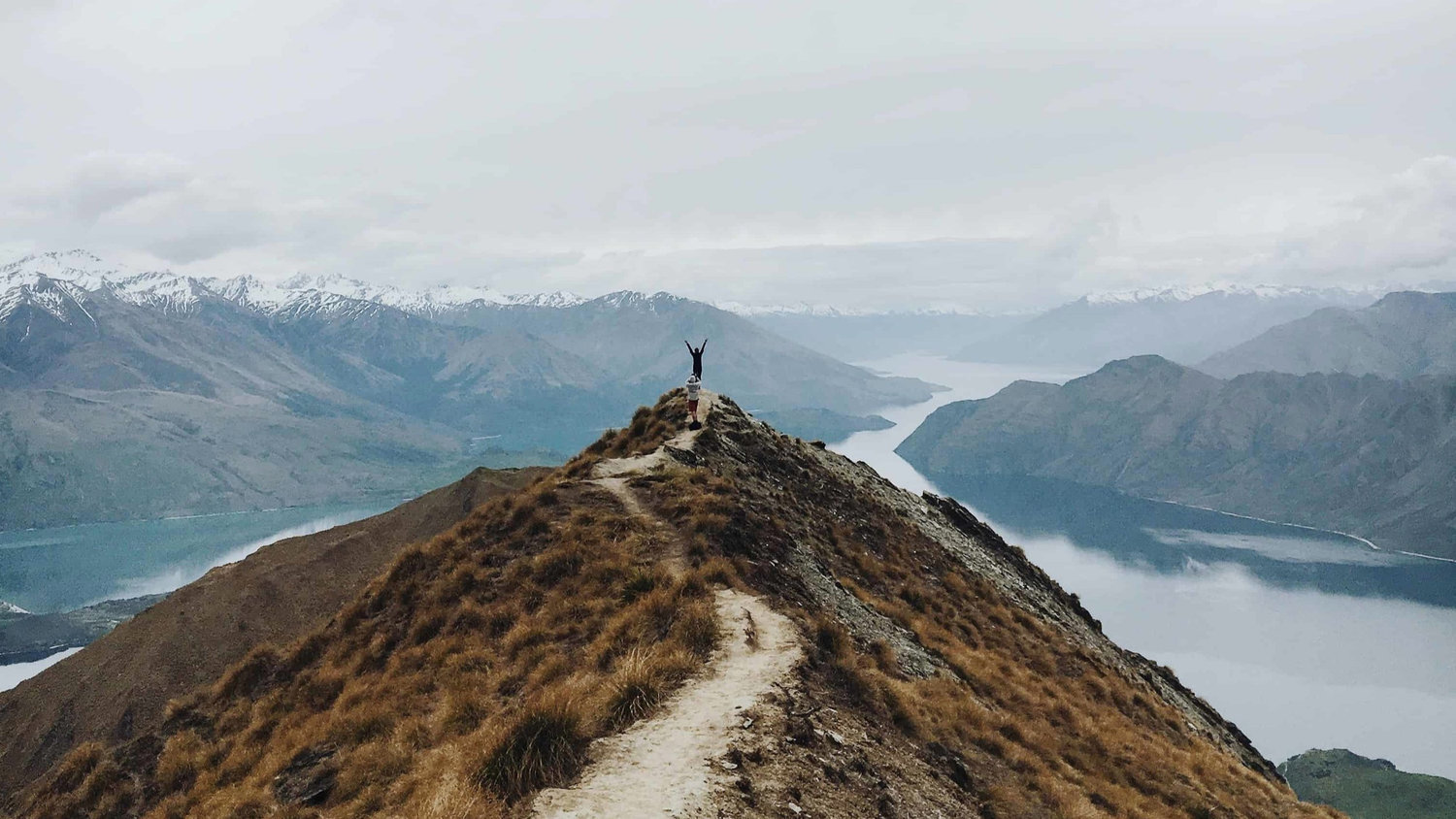 In the Wanaka Region of the South Island in New Zealand is a 5-6 hour hike that leads couples to Roy's Peak. Spoken from every source I know, the view is worth the hike. However if you're embarking on this adventure there are heli tours that will help you get from point A to point B without walking 16km roundtrip in a wedding dress.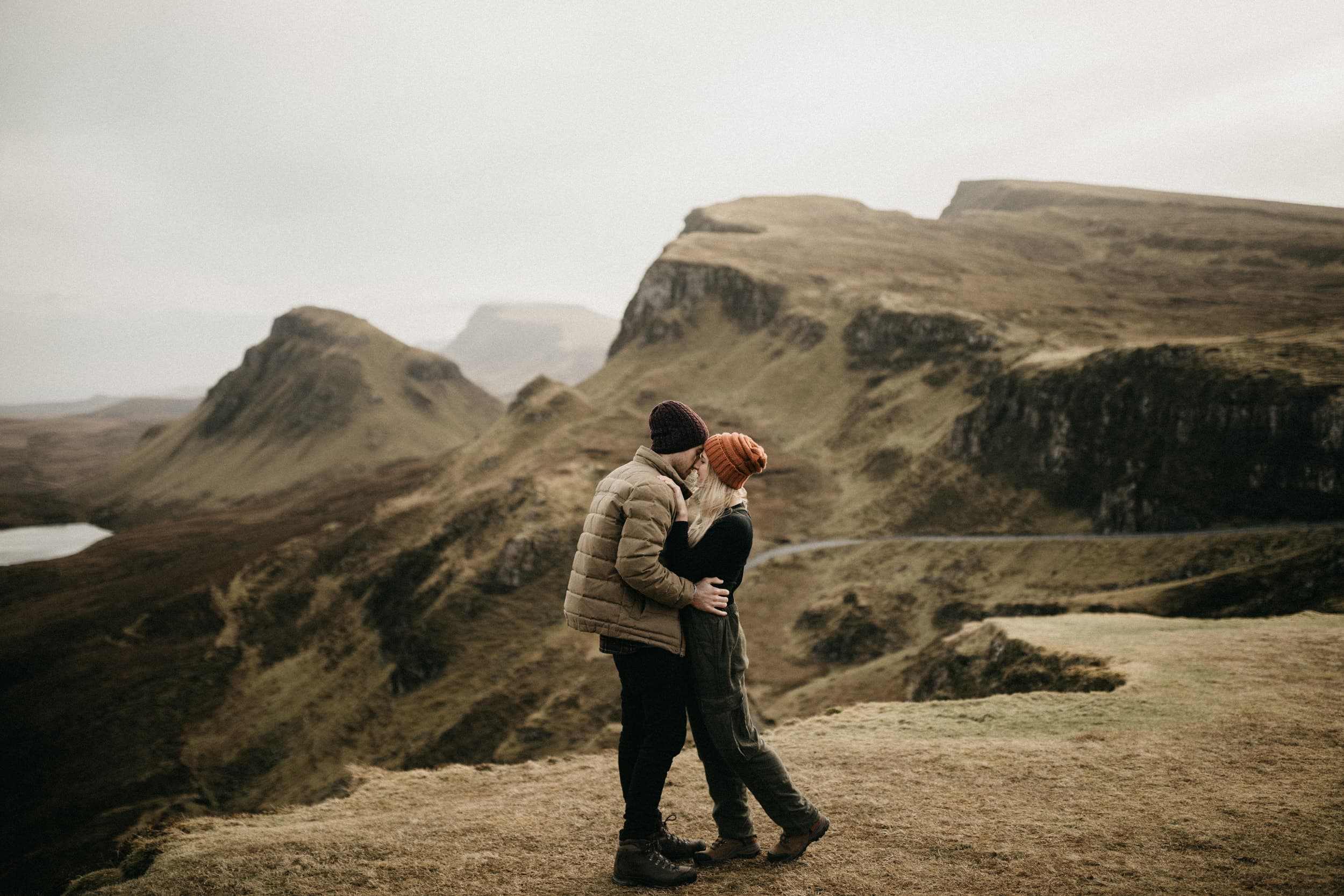 The Isle of Skye was a place I came across only recently. Scotland is low-key gorgeous but be prepared for rainy rainy days. The rain makes for the best moody images but you have to be a certain type of couple who can weather the damp cold, similar to Iceland or the Faroe Islands. It still makes my top 8 places to elope because of it's wicked landscape and that it offers a plethora of secluded places for you and your partner to do your thang.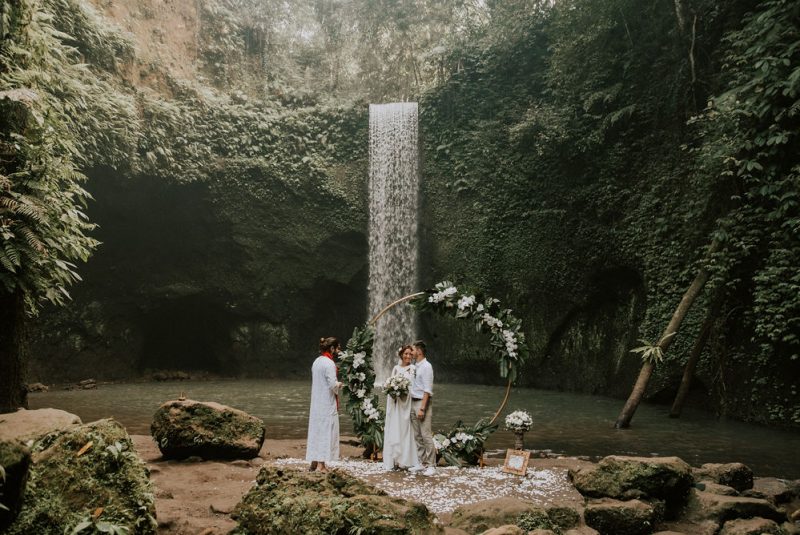 Choose to elope in Bali and be prepared for everyone to leave saying, "that was magical". Seriously, Bali is one of the most beautiful and diverse places on this earth. Canyons, rice terraces, waterfalls, rainforests, and the sweetest locals. The culture in Bali is something to revel in. They mainly practice Hinduism so you'll see temples and altars are everywhere for making offerings and prayers. It's truly a one-of-a-kind experience. I'm dreaming about eloping here personally and this location is definitely on my bucketlist so if YOU decide to elope here I'll travel to photograph it for FREE.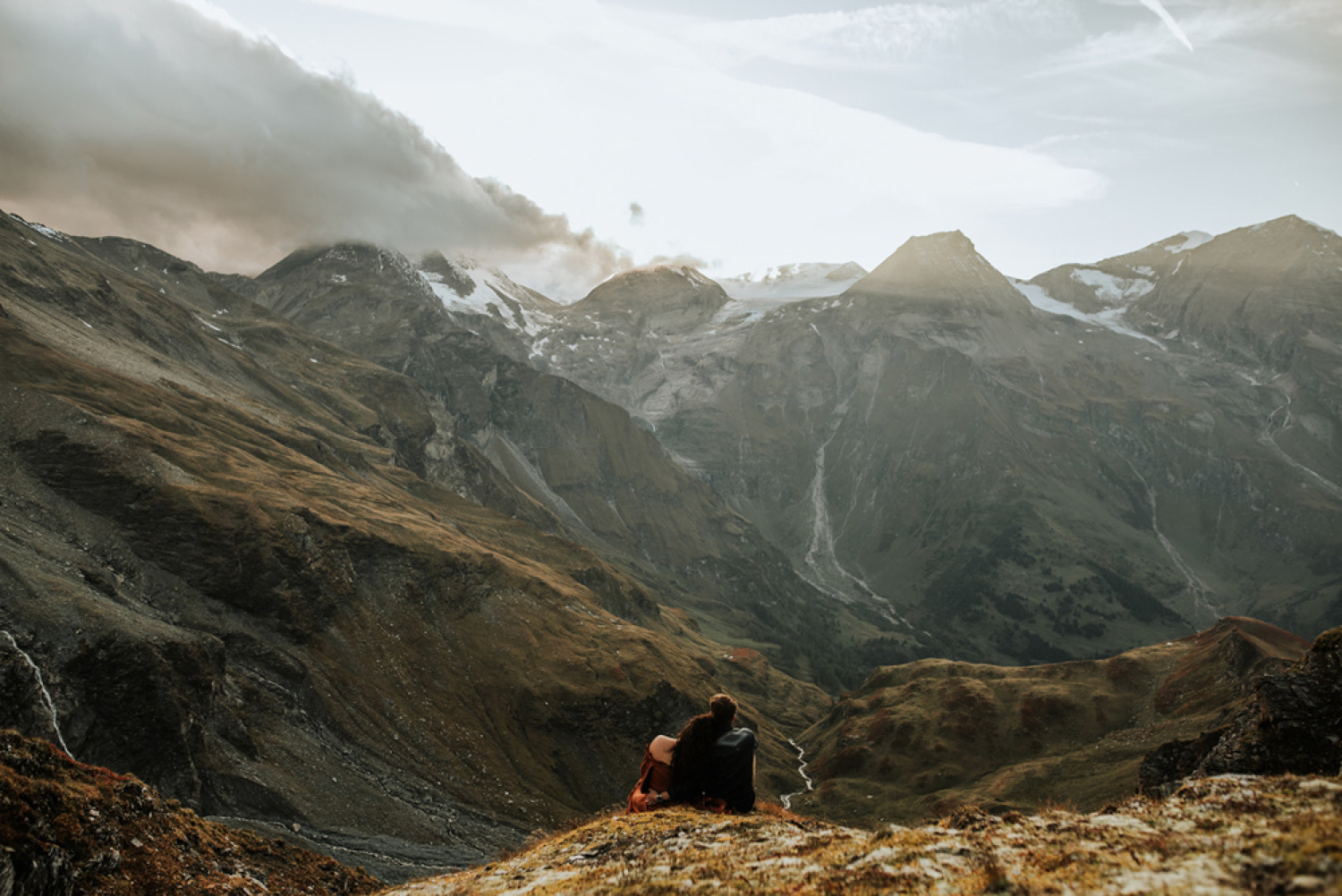 Image by Maggie Grace Photography
Salzburg, Austria is next up. I've been to Salzburg before and its a lot like the west coast of Canada with a touch more green, so naturally I loved it. The mountains have a way of speaking to you and its truly a spiritual boost when you see the sun set behind them. The best part about Austria is you can actually drive pretty close to a lot of scenic spots that aren't touristy. It's also easy to avoid crowds because there are just so many views.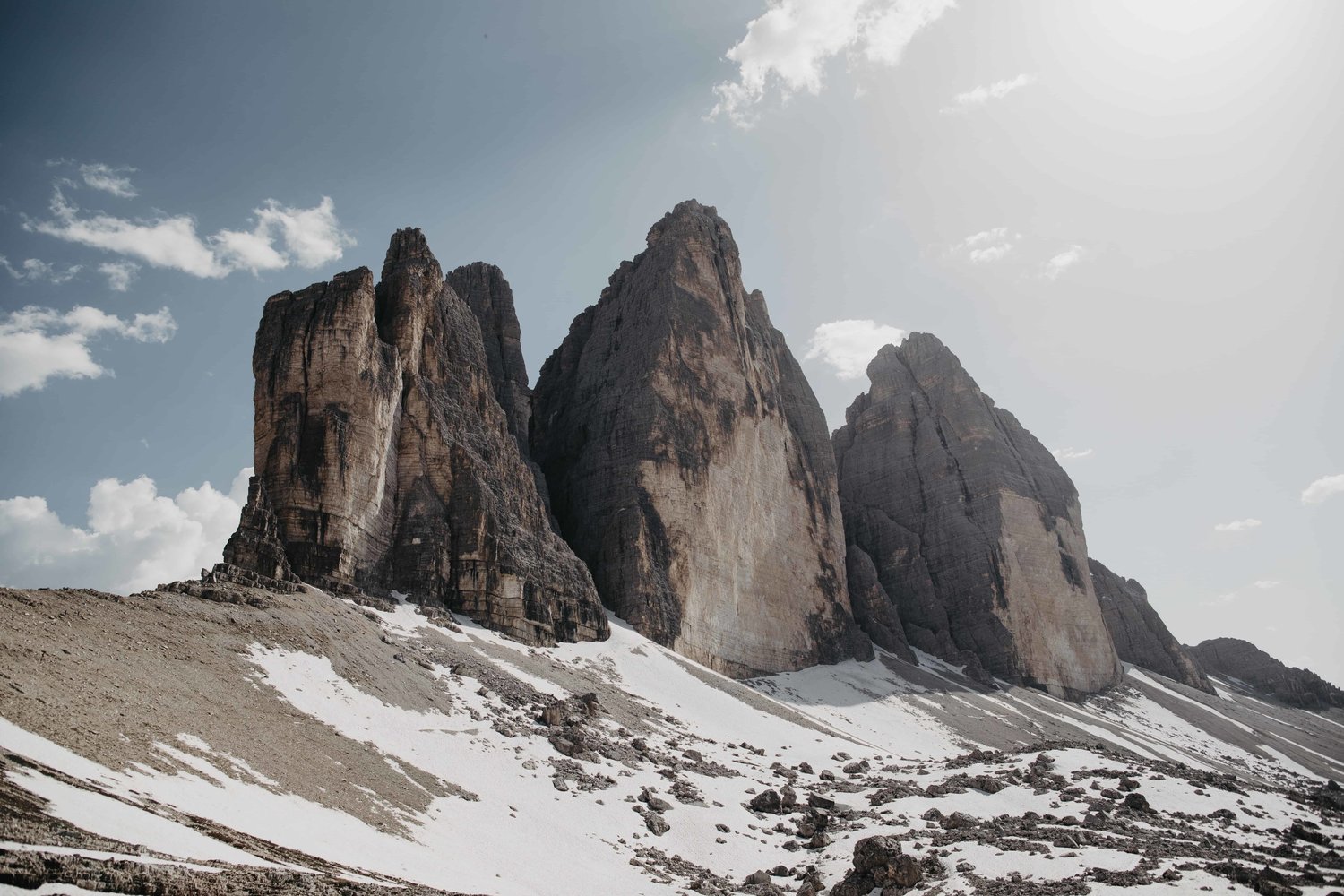 The Dolomites are fairly well known now a days. It is a mountain range located in northeastern Italy. This in particular path to the three peaks is called Tre Cime Di Lavaredo. It's been on my bucket list for years and I can't wait to walk the path that leads through the green pastures and 360 degree views. The best part, since it is on my bucketlist I will travel here and shoot your wedding for FREE if you choose to elope here.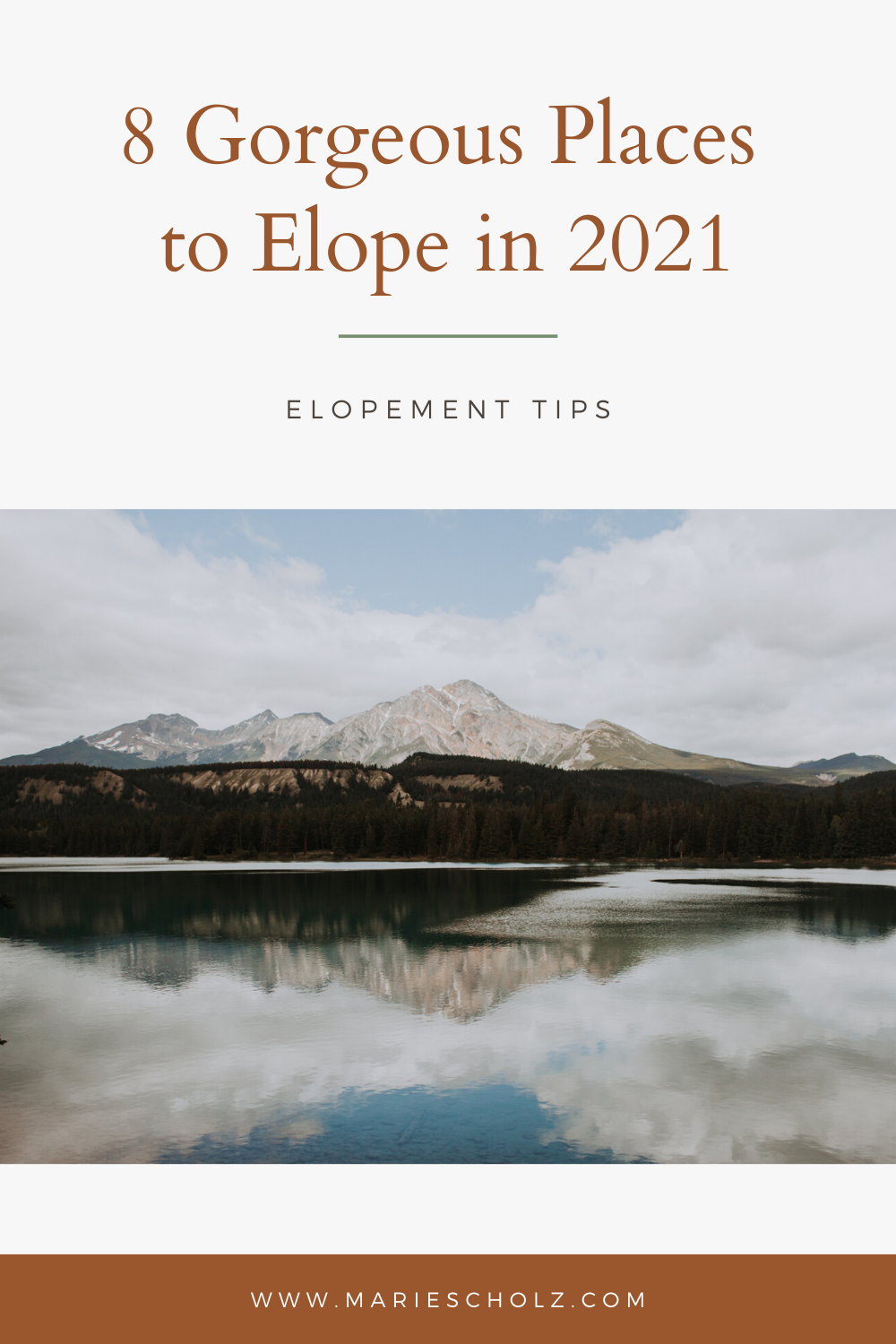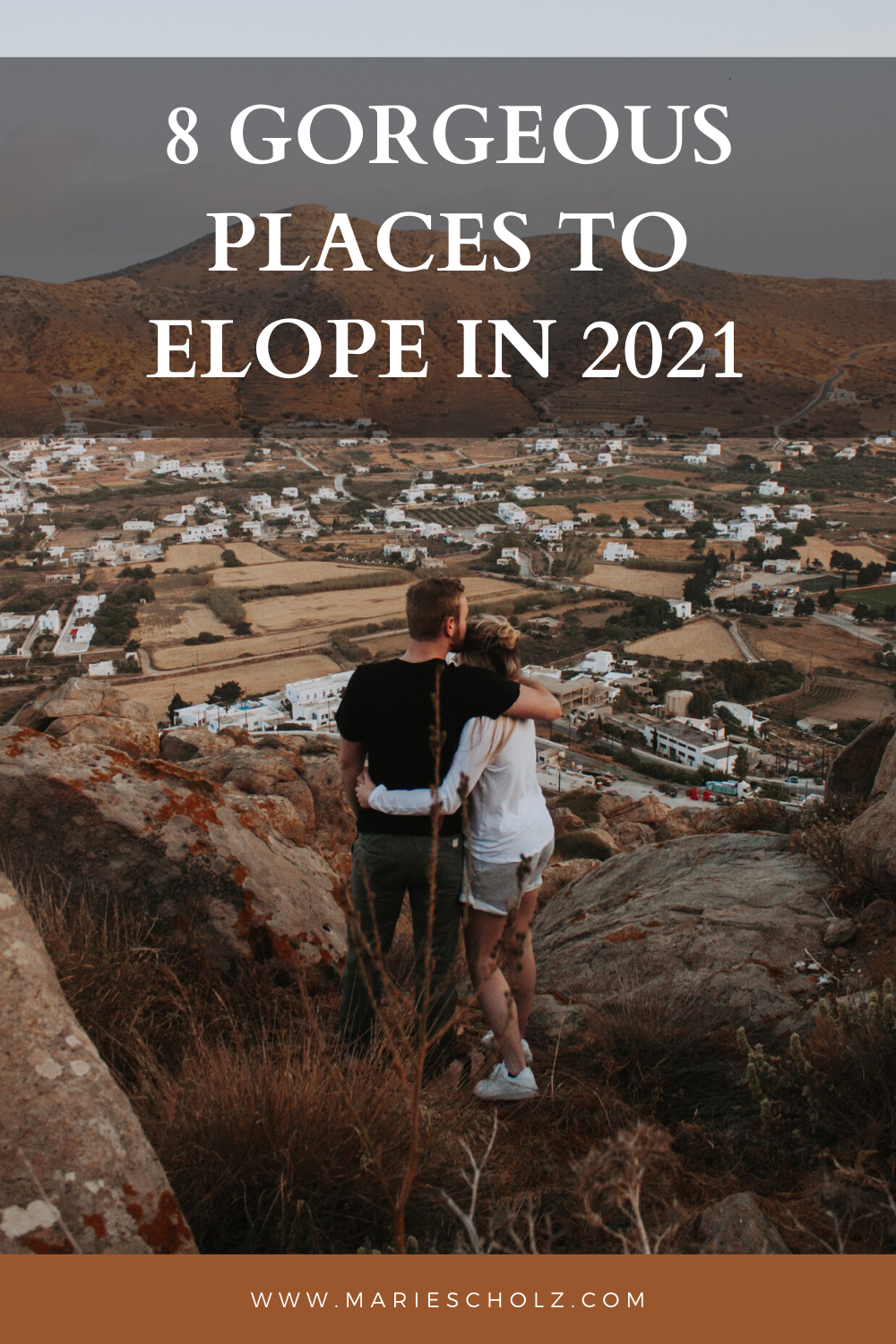 I'm here to help bring your dream wedding to life. I offer small wedding and elopement photography around the world for couples who crave adventure and unbelievable experiences.
Let's chat!
[flo_instagram padding="0" picture_sizes="480x480_crop" link="1" nr_columns="6" mobile_images_row="2" limit="6" new_user_id="marie.exploring" access_token="new"]