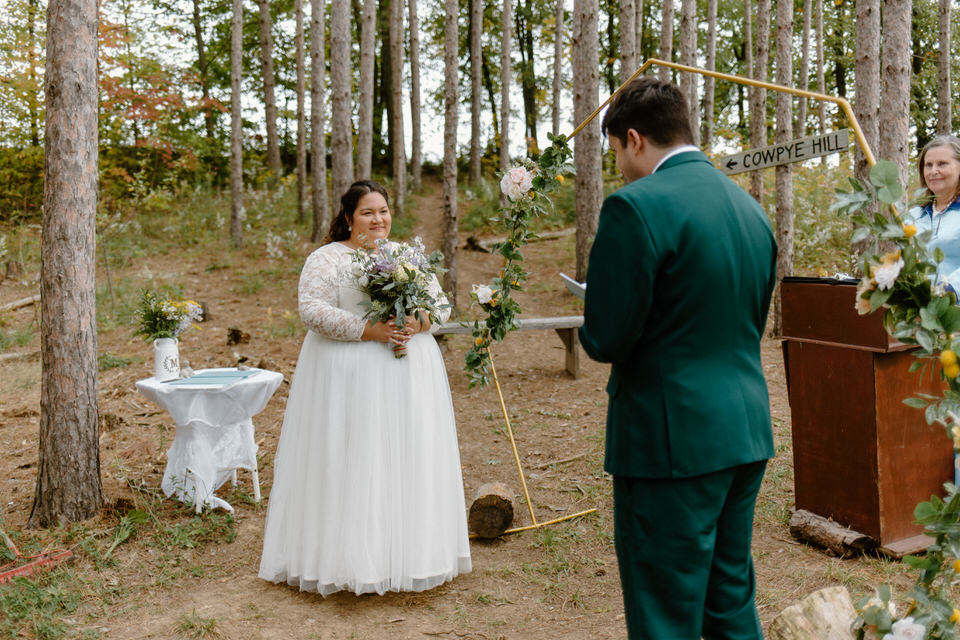 Summer camp themed elopements in Collingwood are my absolute jam. First because they're always filled with childhood memories. Second because they're almost always outdoors and there's something about nature that makes people come as they are, real and imperfect and grounded. Third because Georgian Bay houses the most stunning locations in Ontario. M + E grew up going to camp together and as they started working together their love blossomed into something really beautiful. They booked their wedding with me in February and like many weddings this year, had to move their date due to covid to 2021. But they didnt let the pandemic stop them from tieing the knot on their original date (just with a few less people watching).
The timing was perfect, the leaves were starting to turn in the Georgian Bay area and it was just teetering on chilly. I stood in the aisle as they said their vows and was amazed at their ability to put into words what their love meant to one another. I saw them full out belly laugh at eachother and I just teared up behind my lens. Georgian Bay elopements are beyond magical. Congrats Michelle + Eli!
xx
M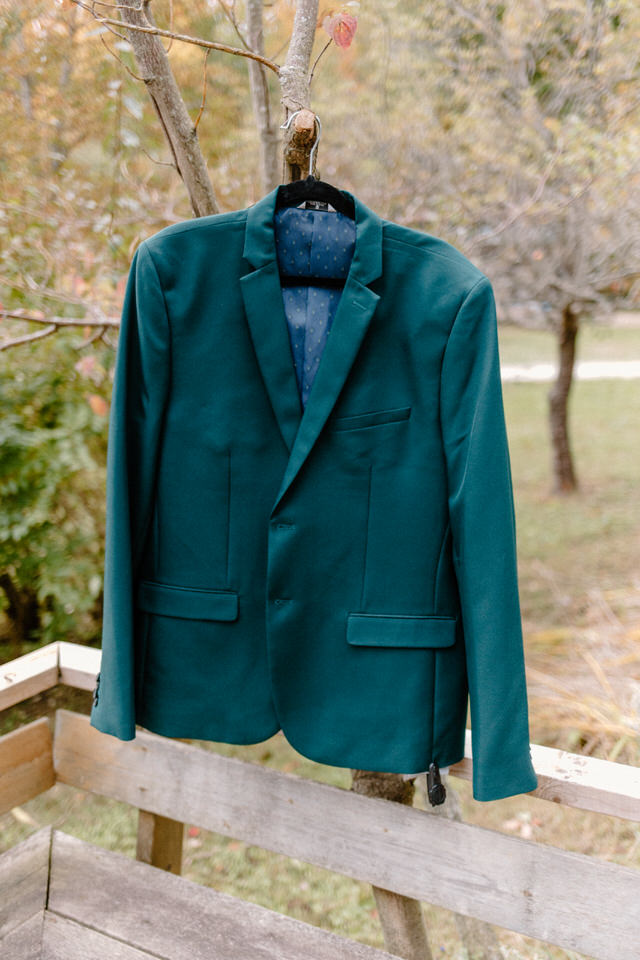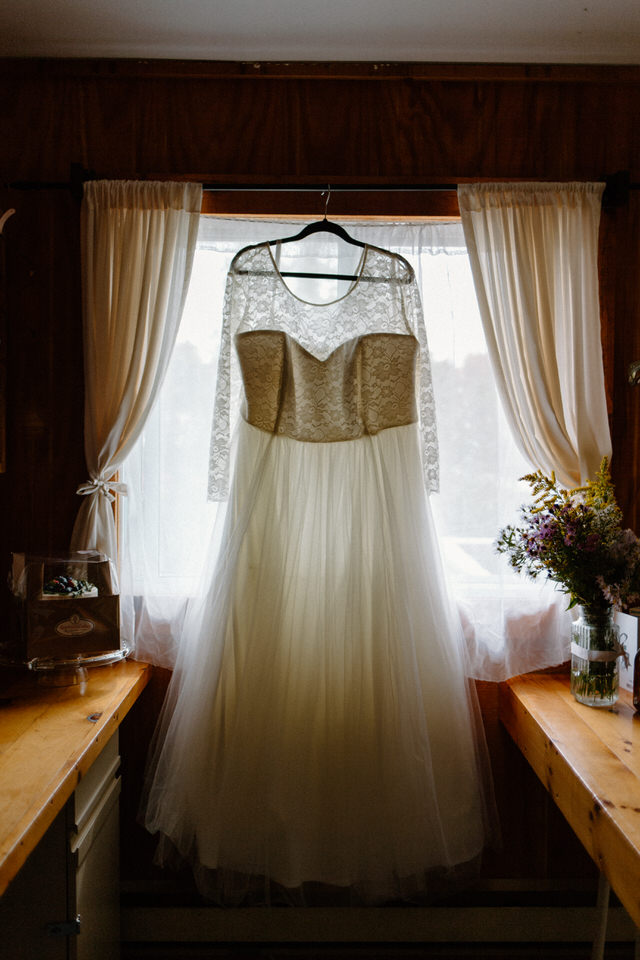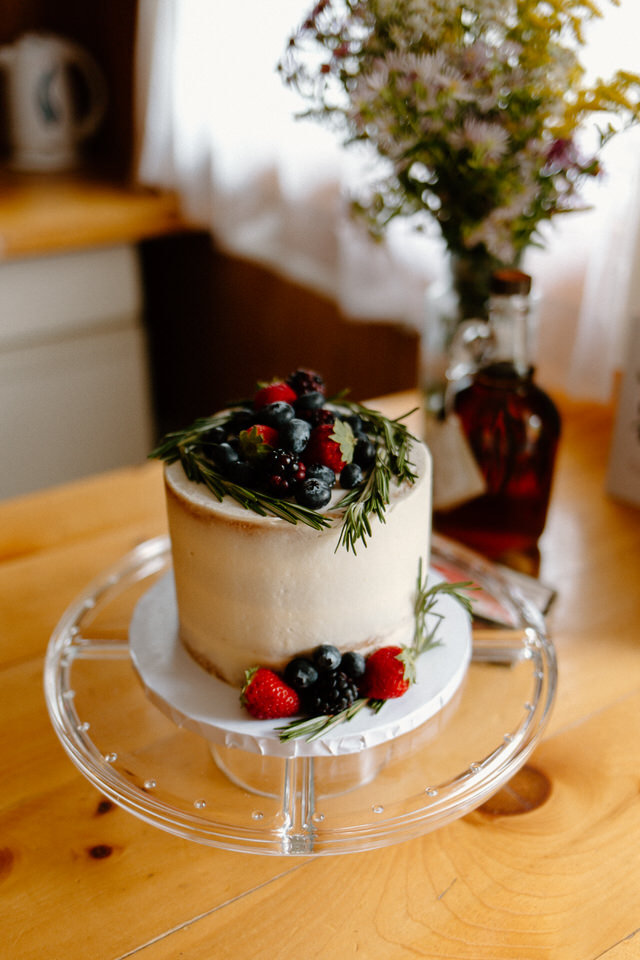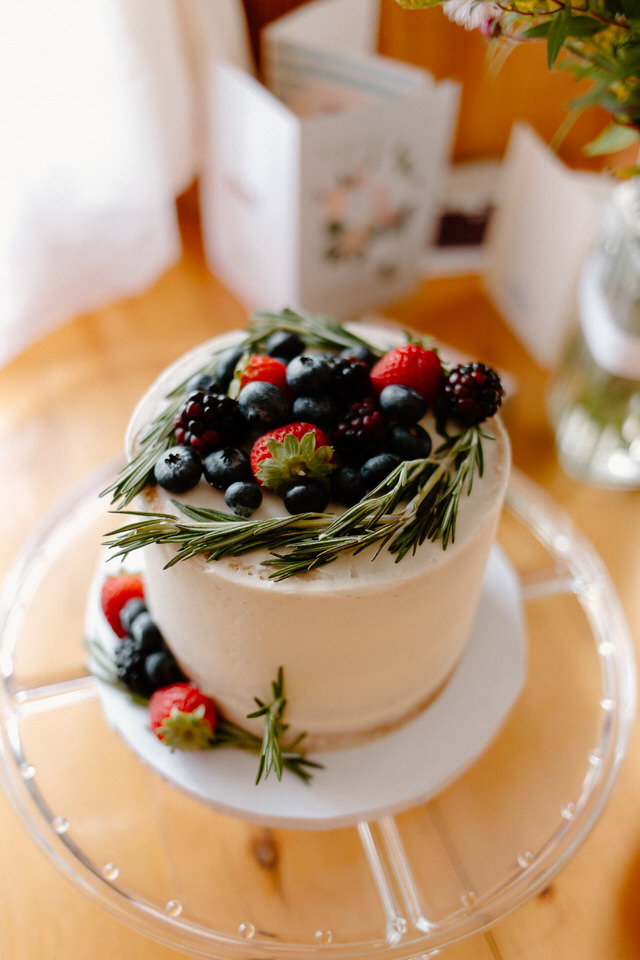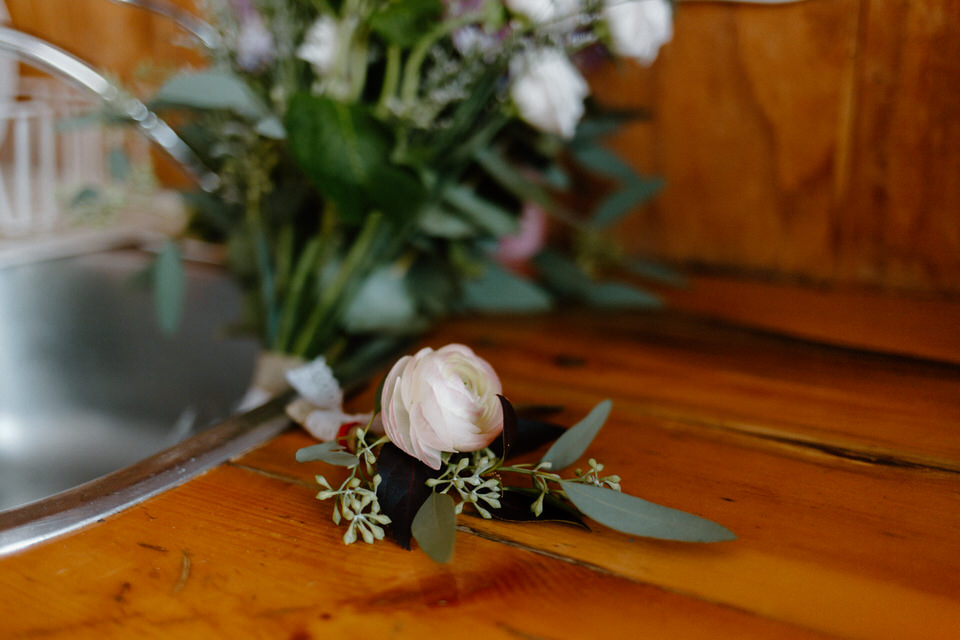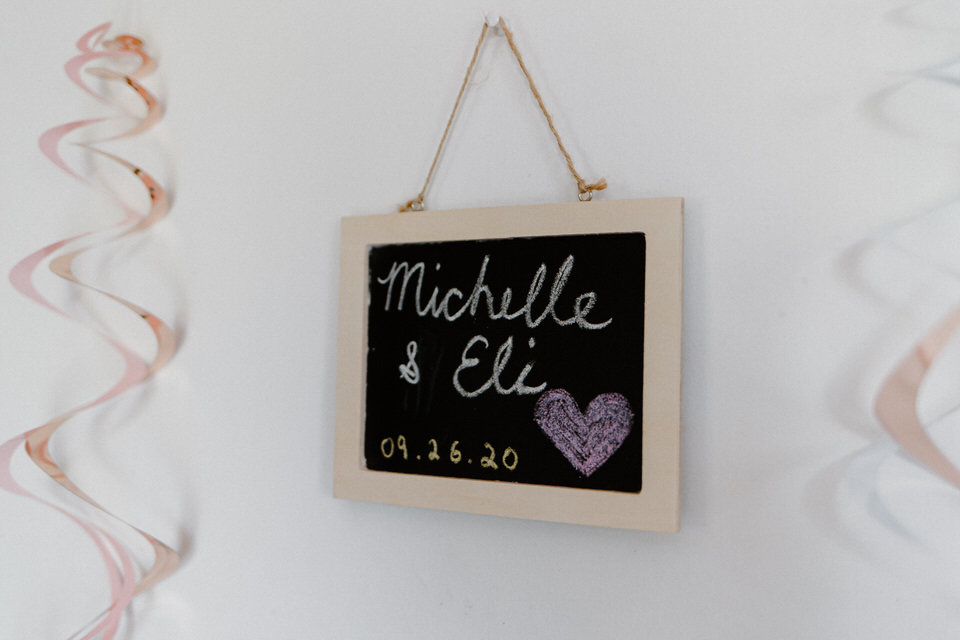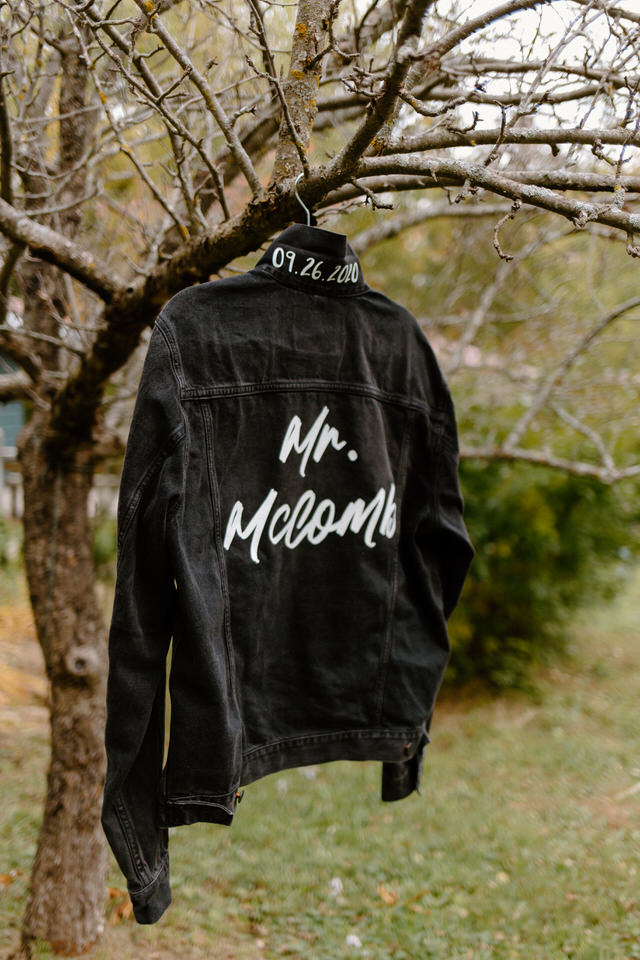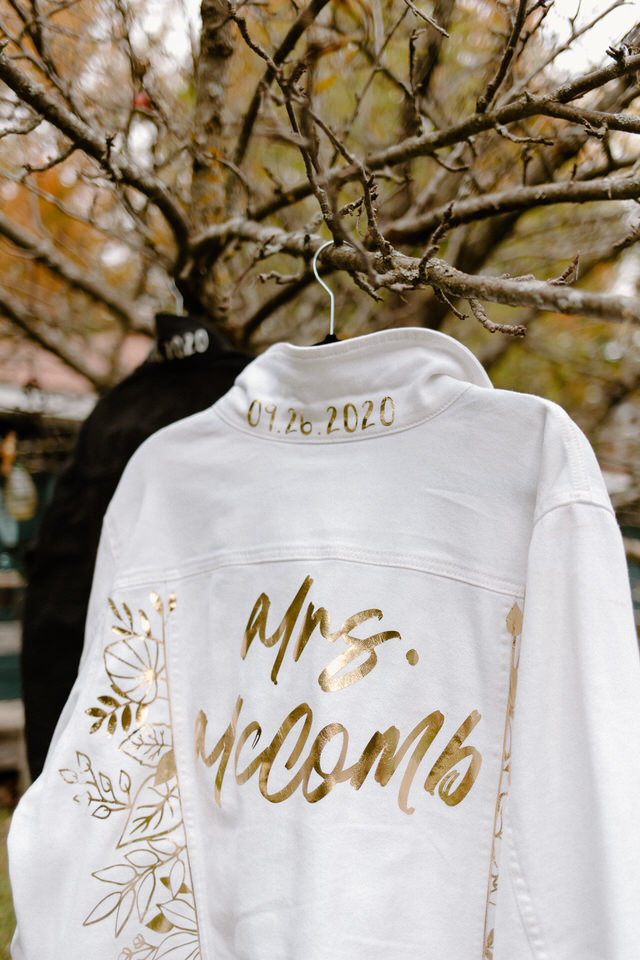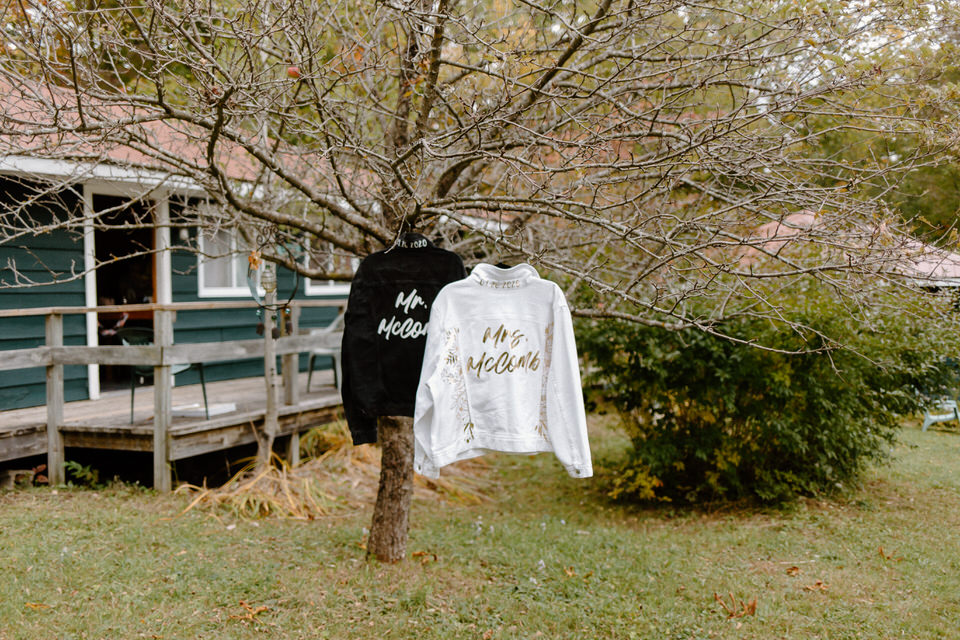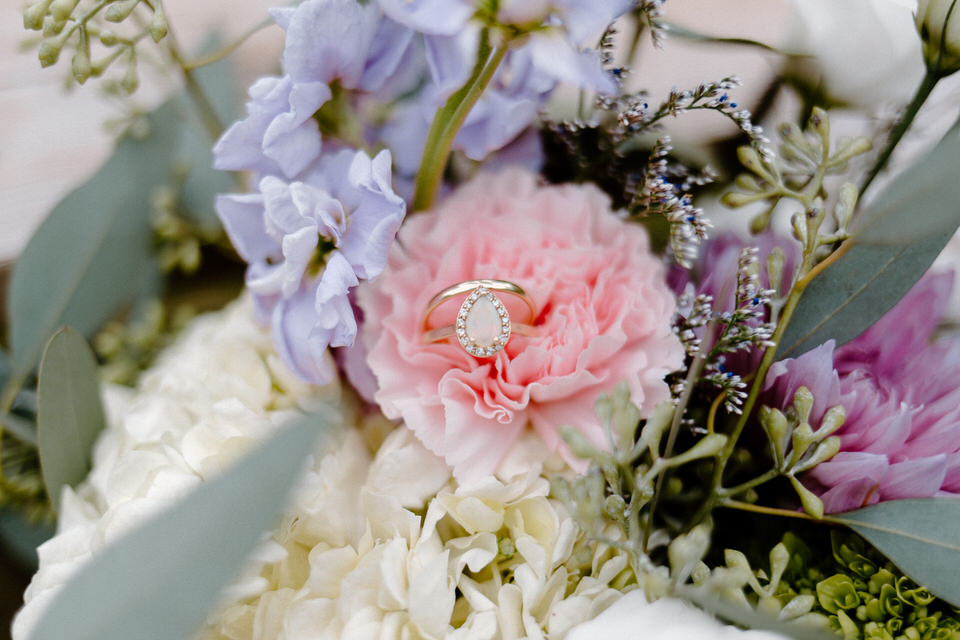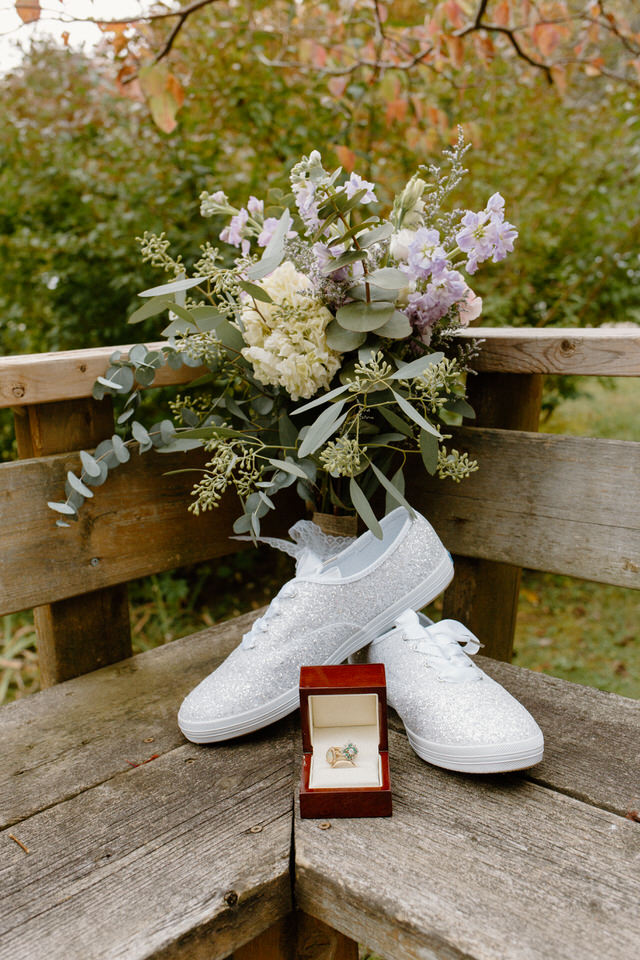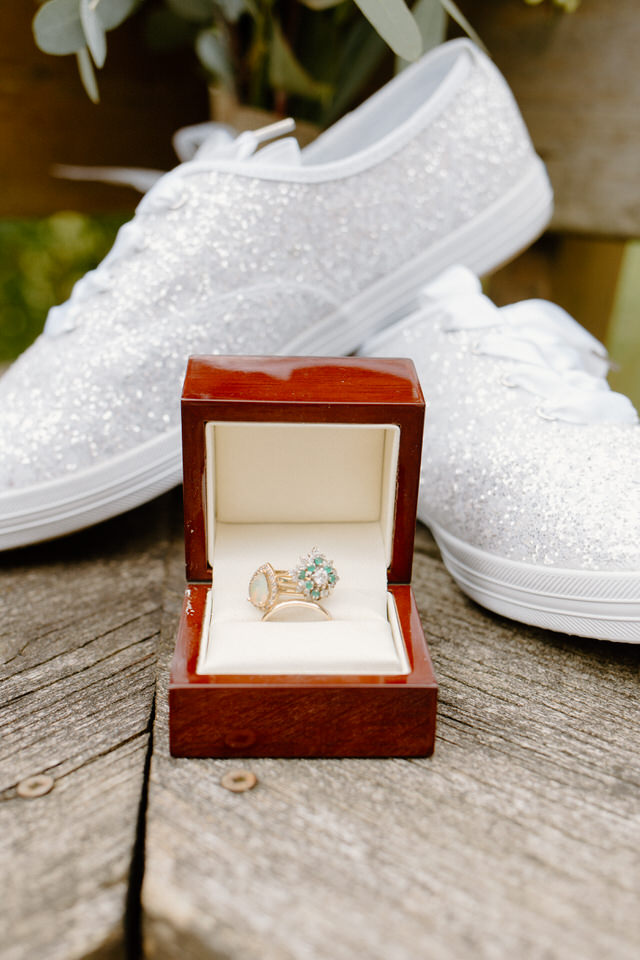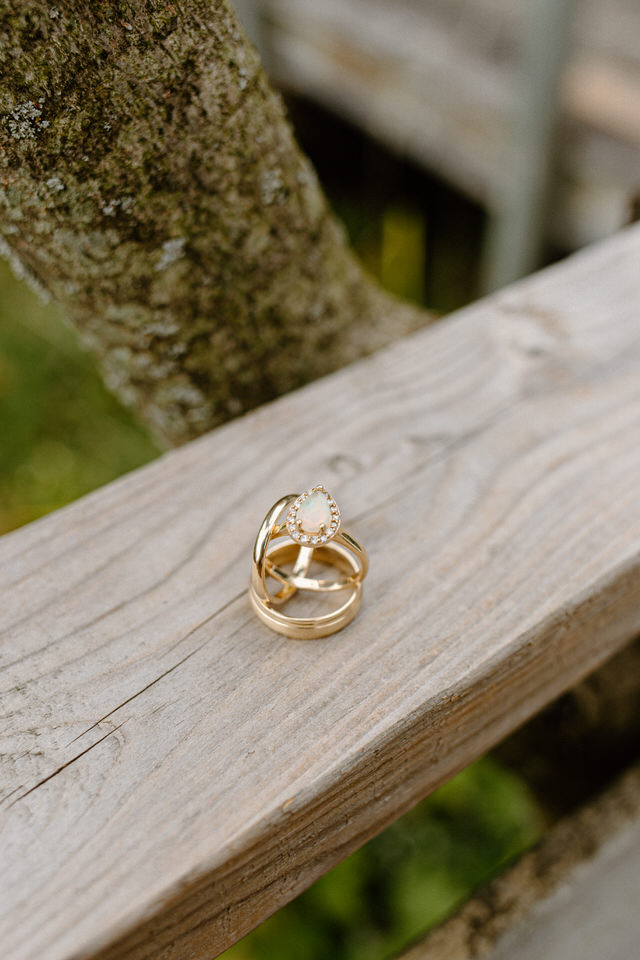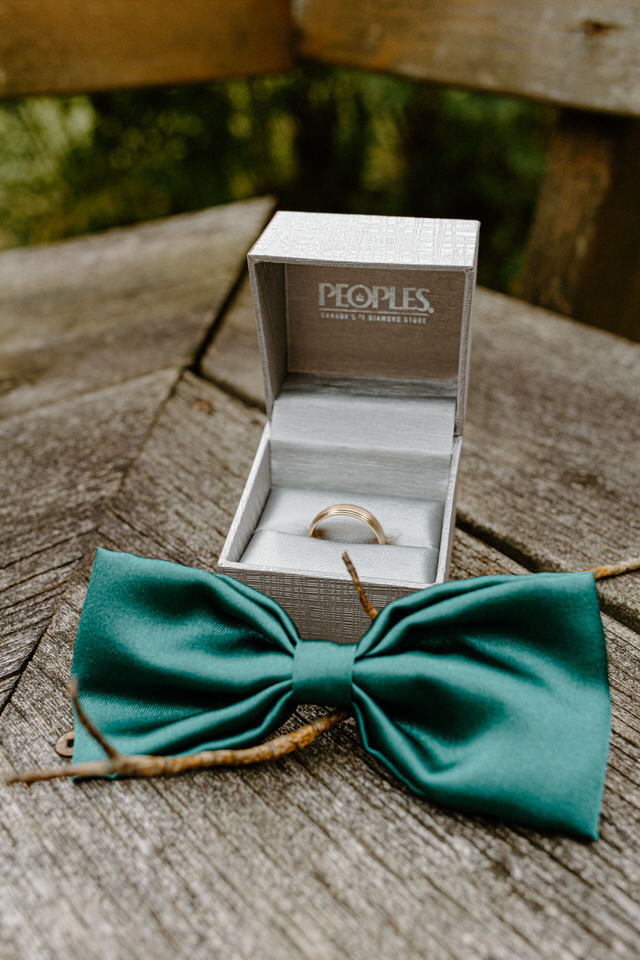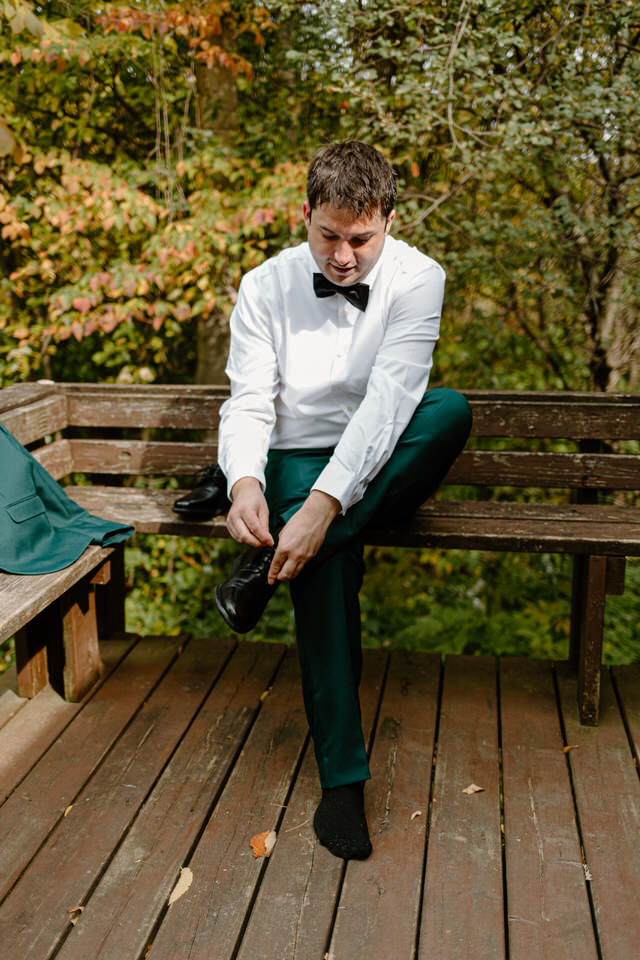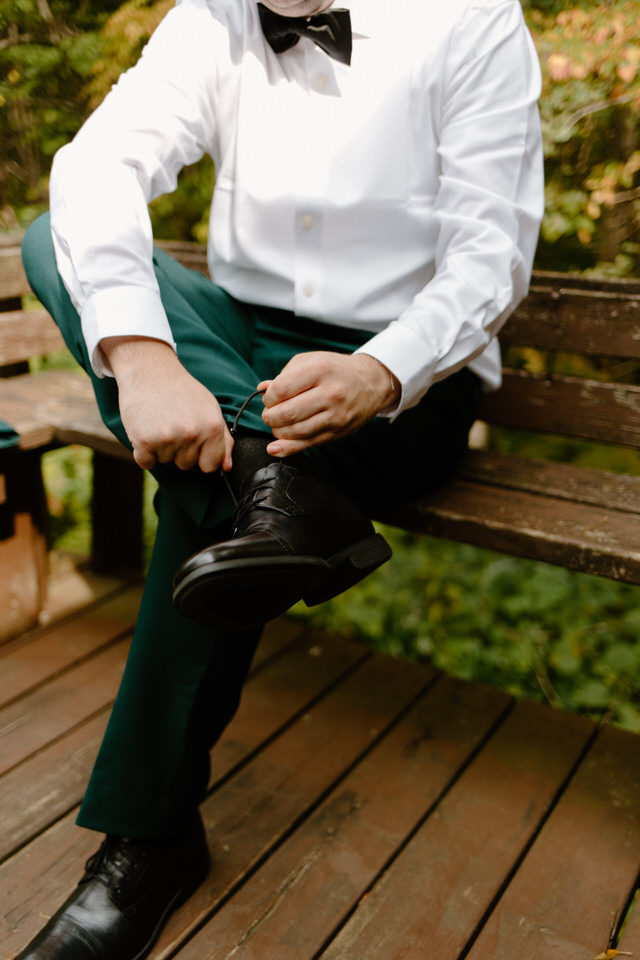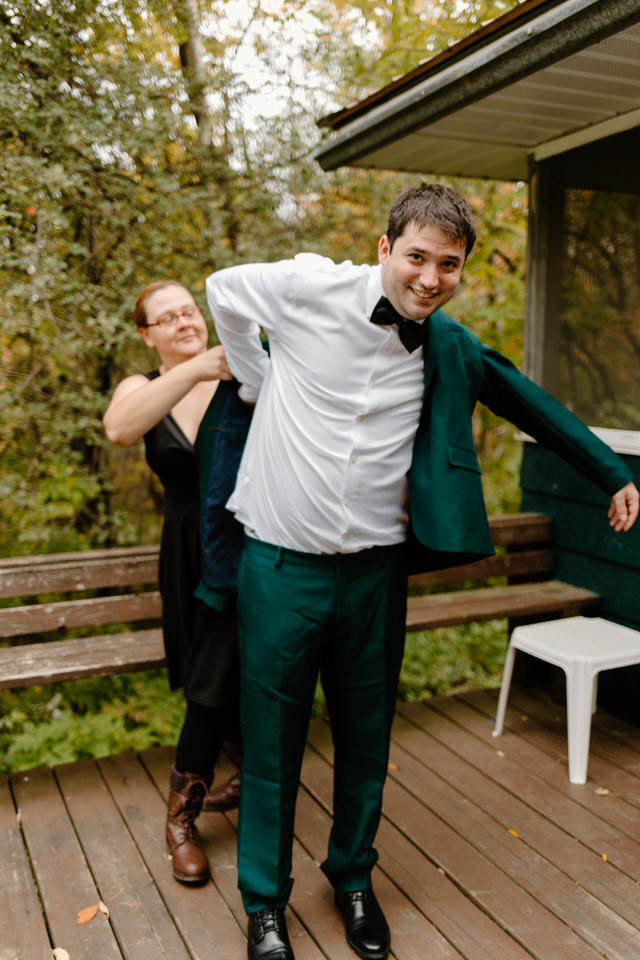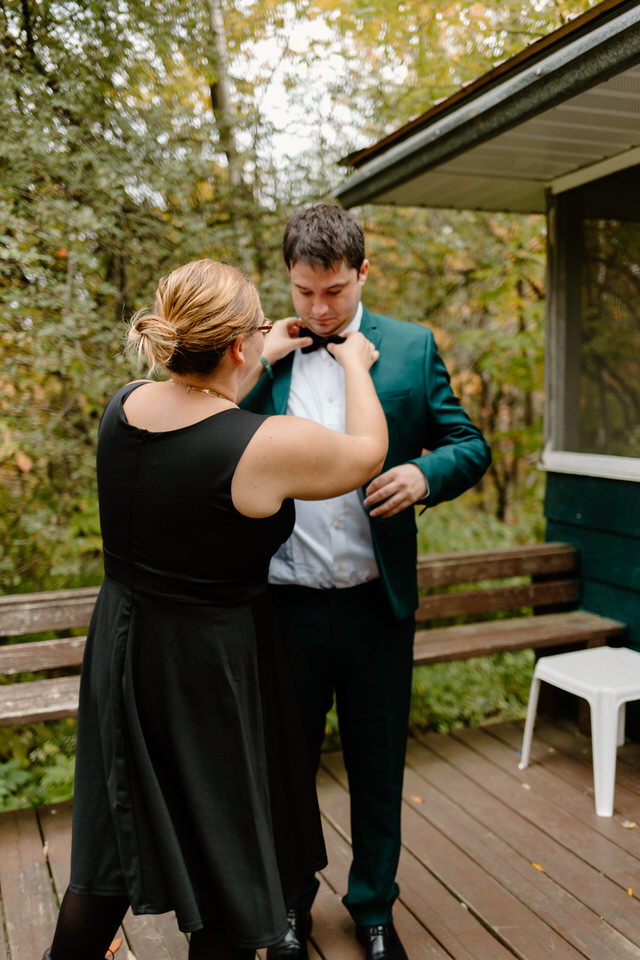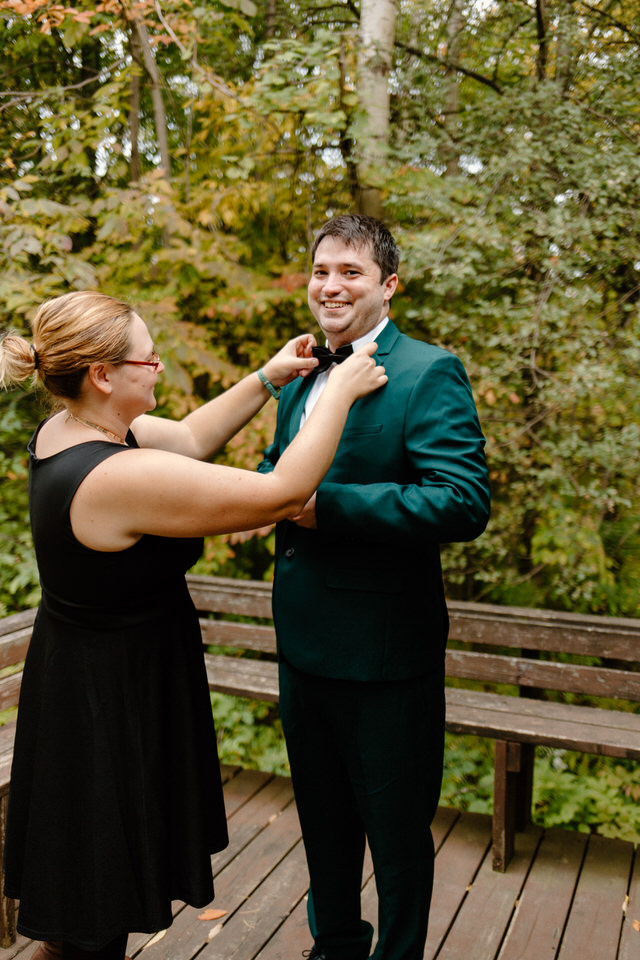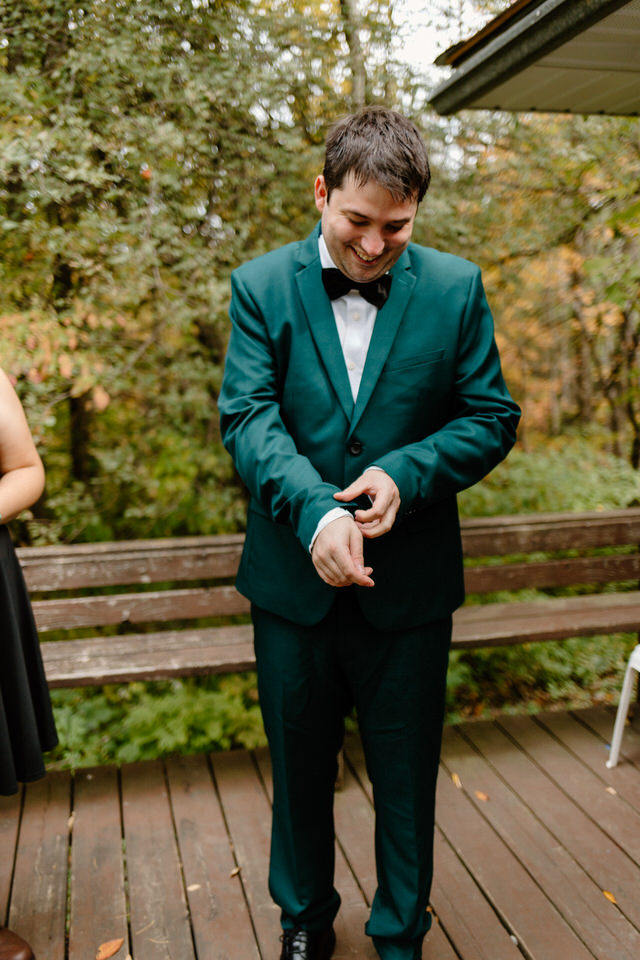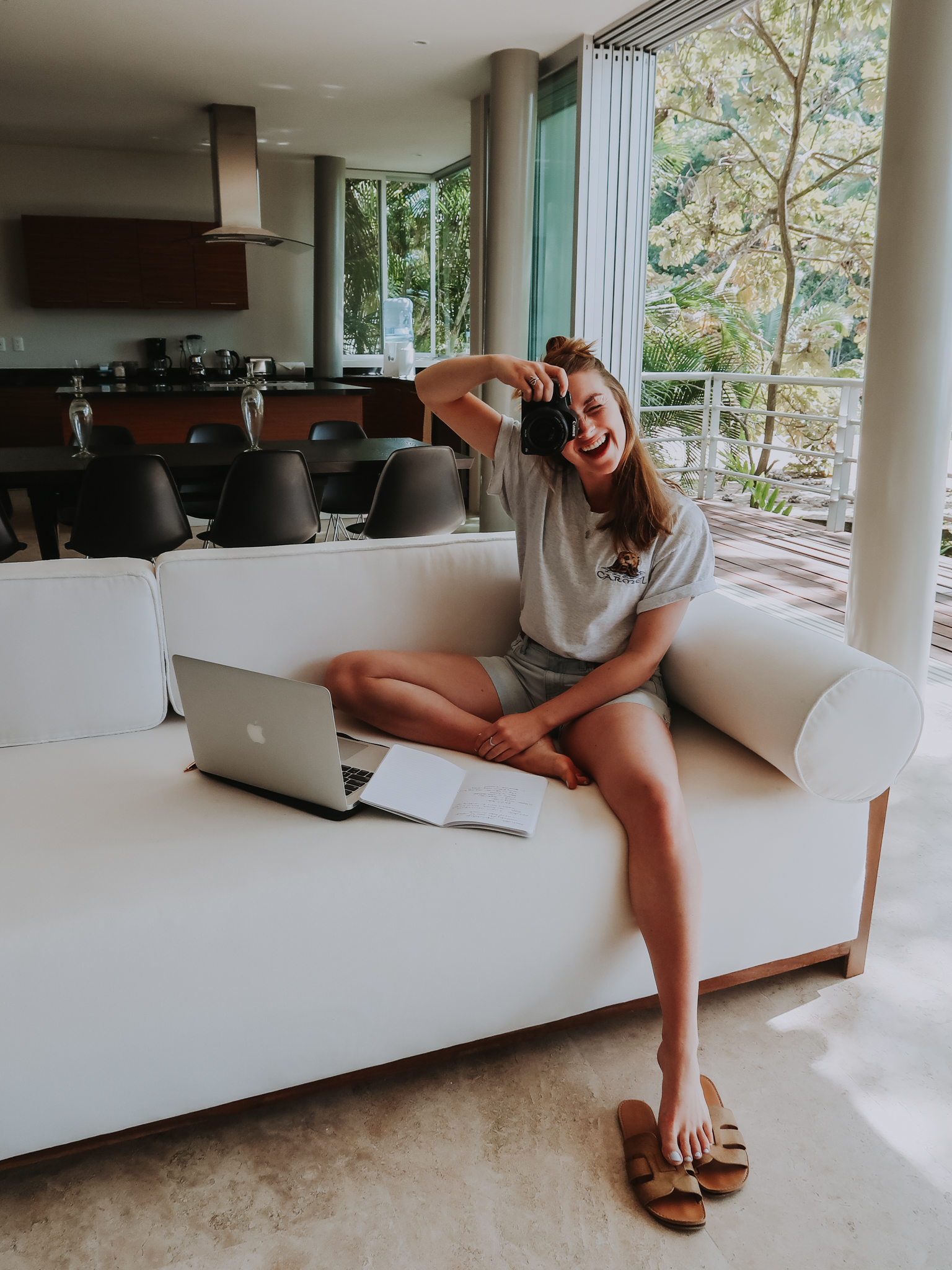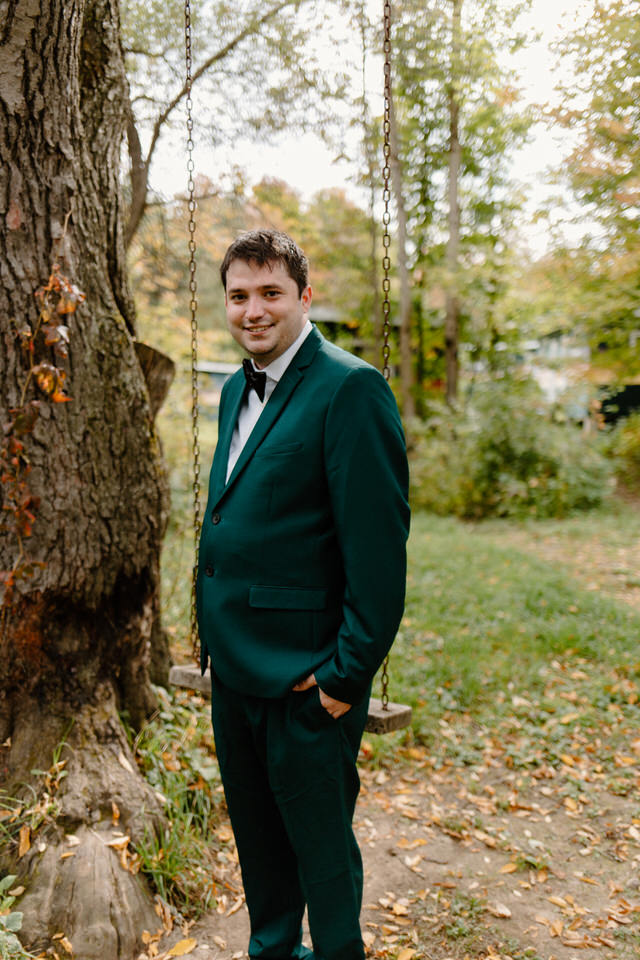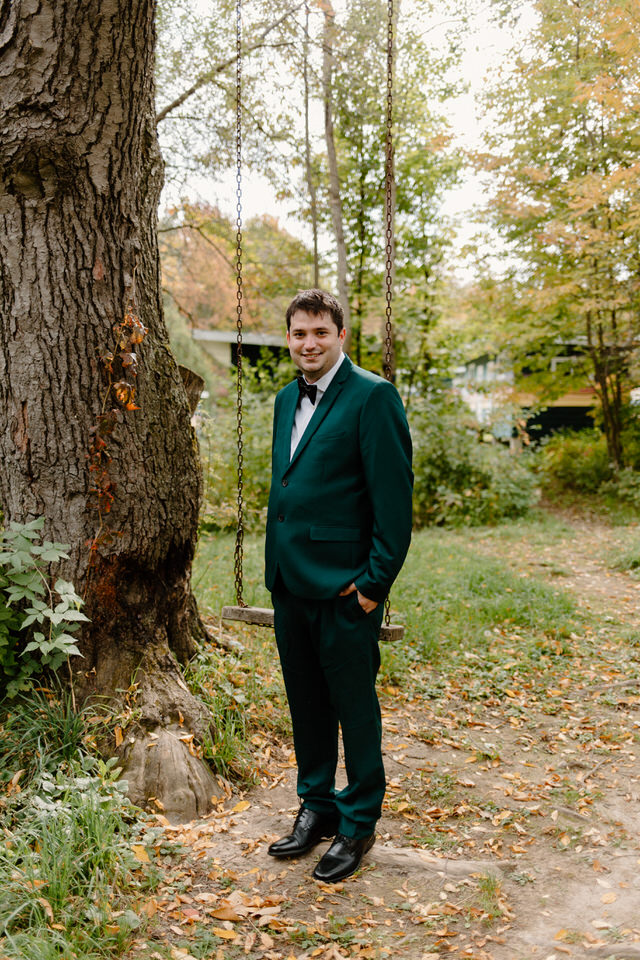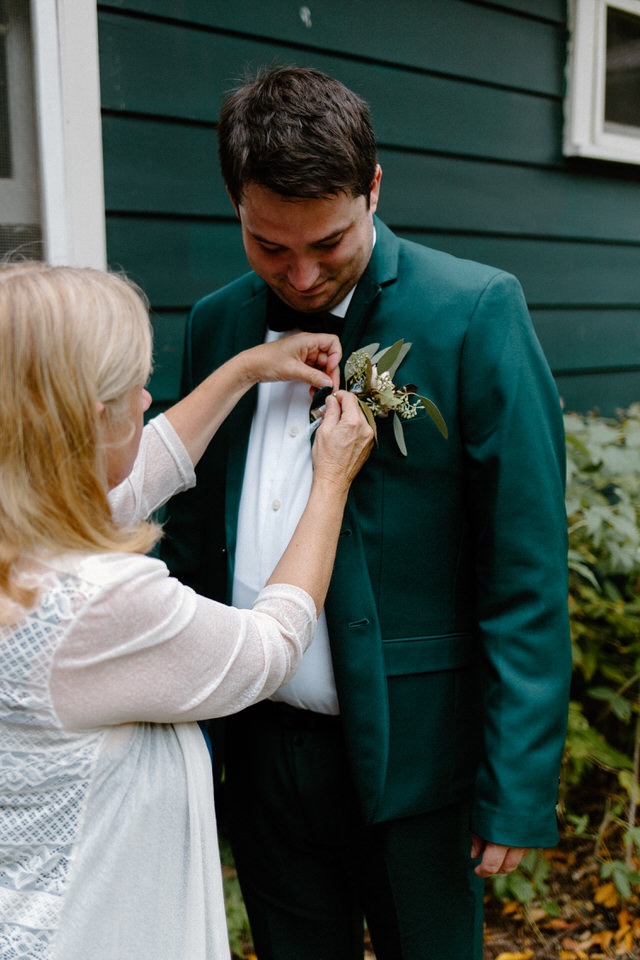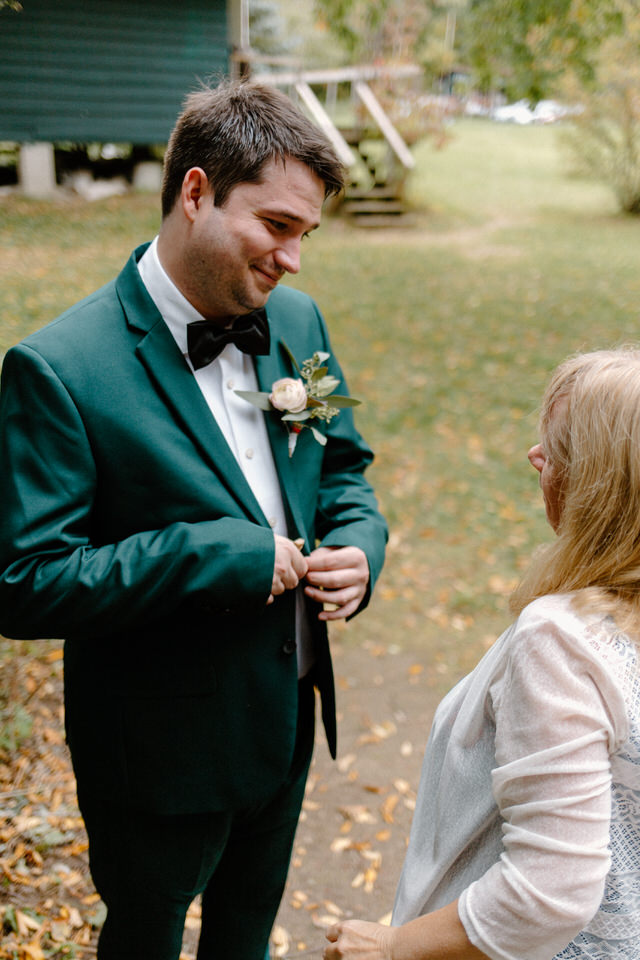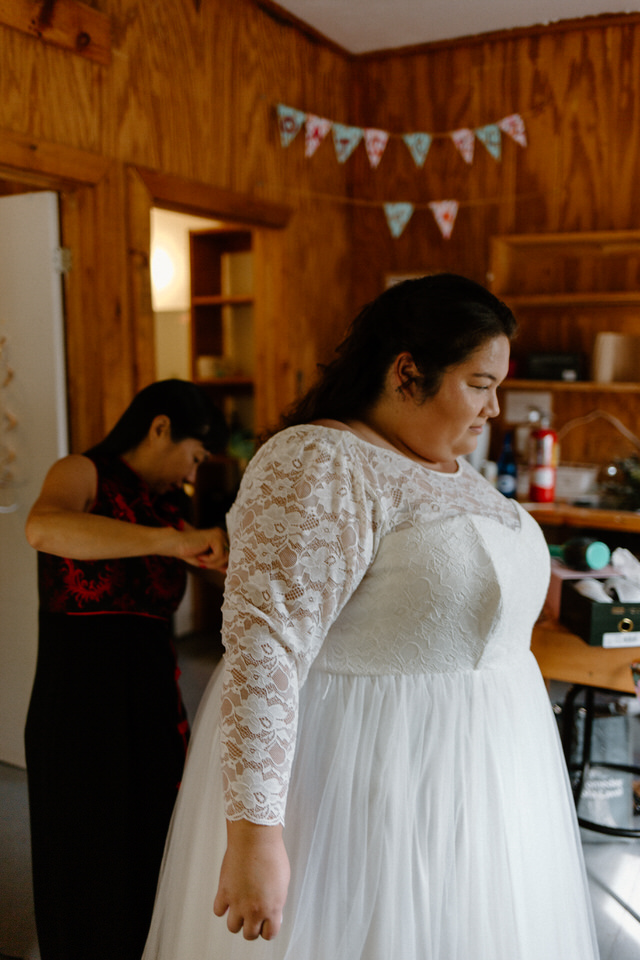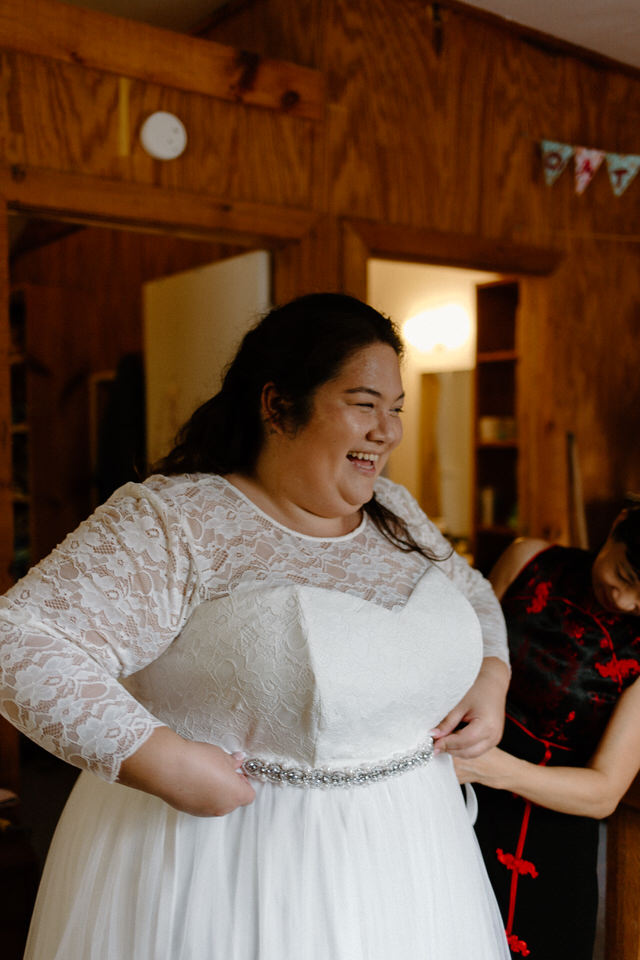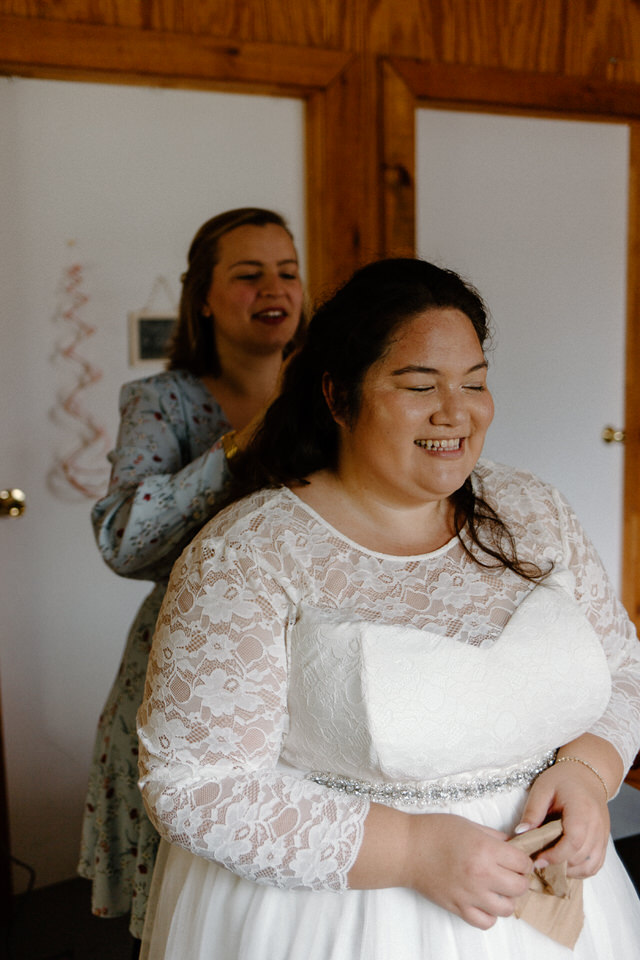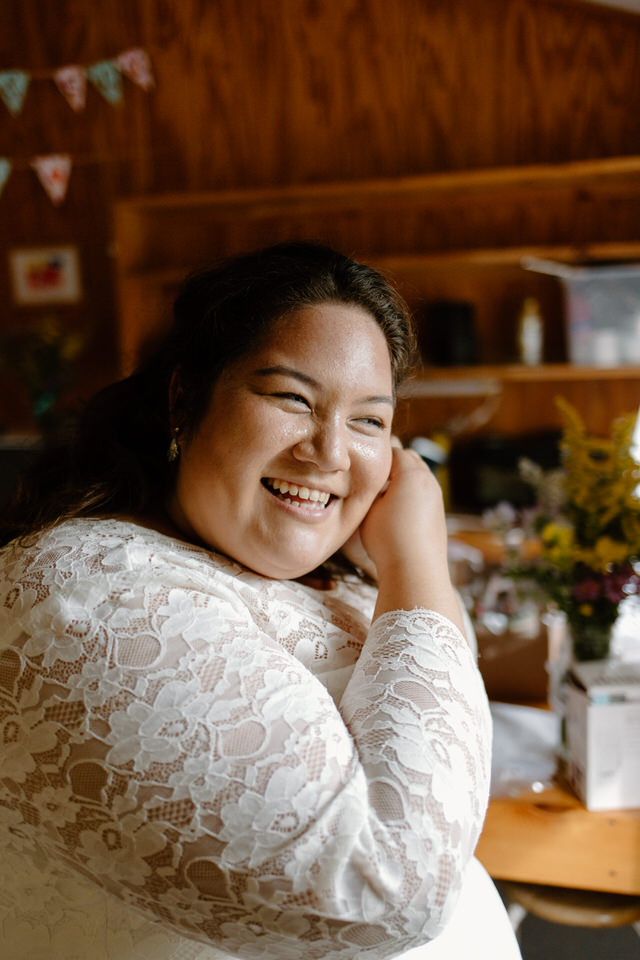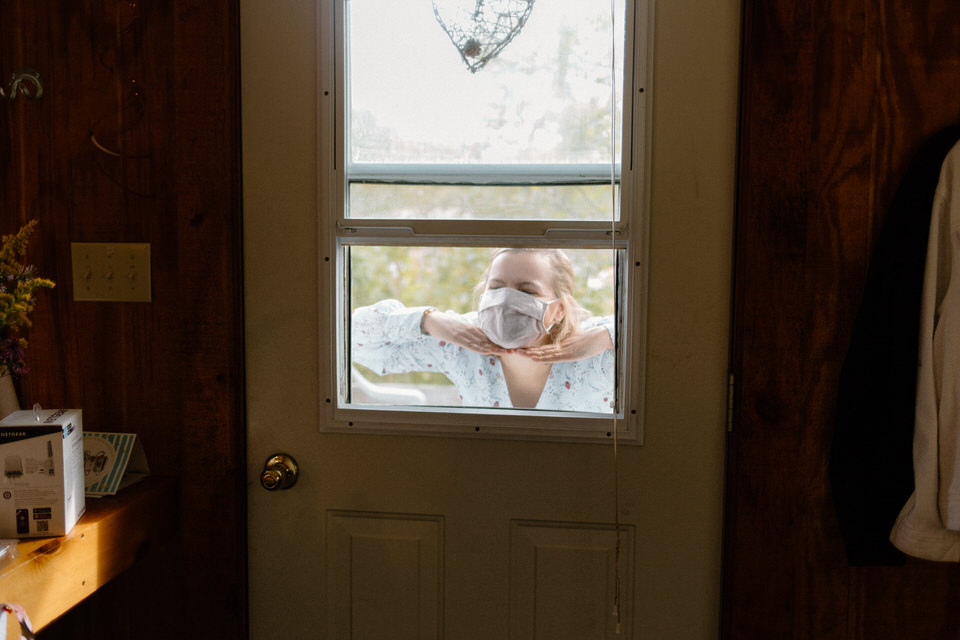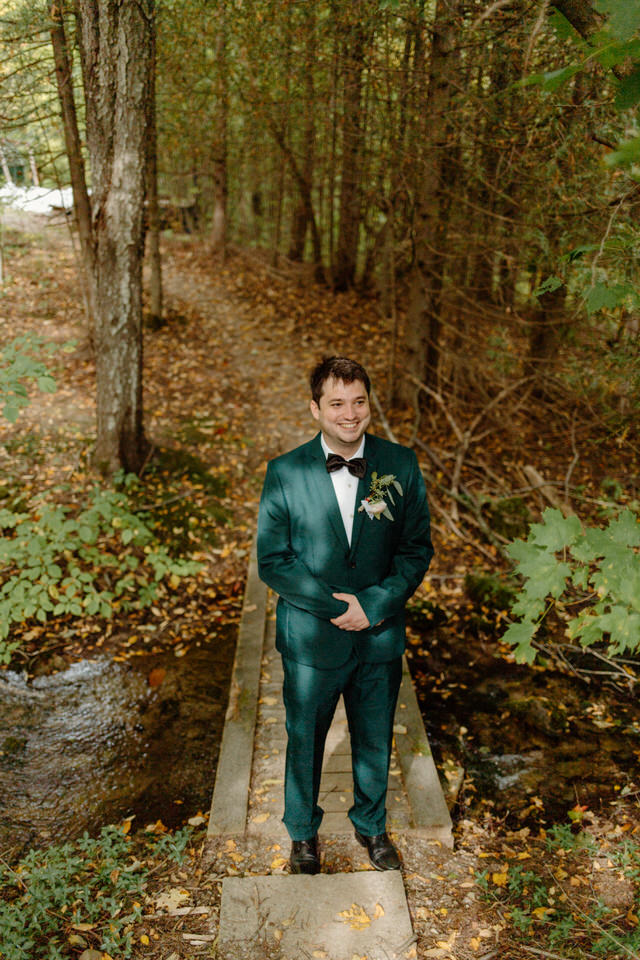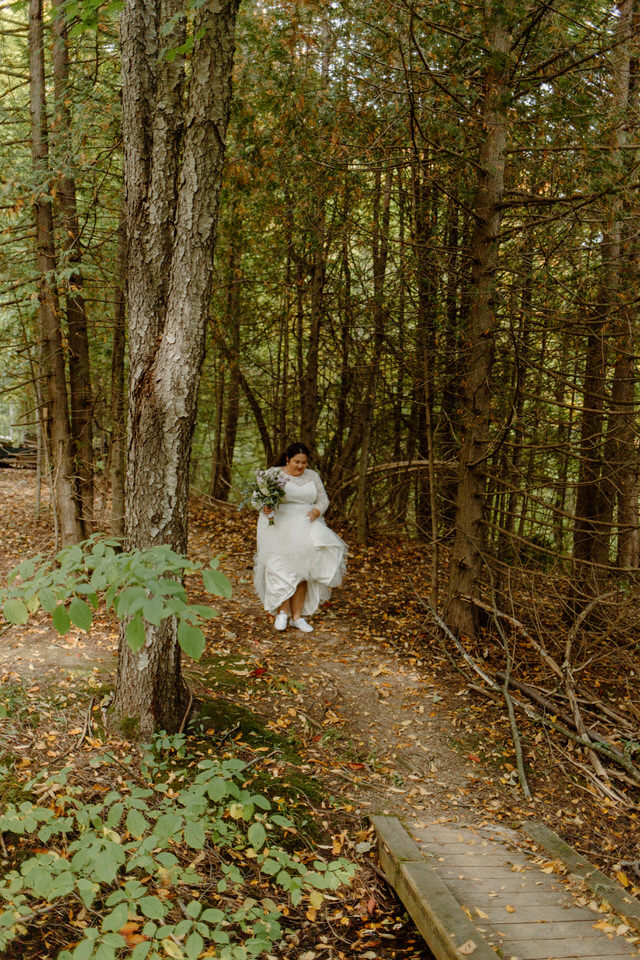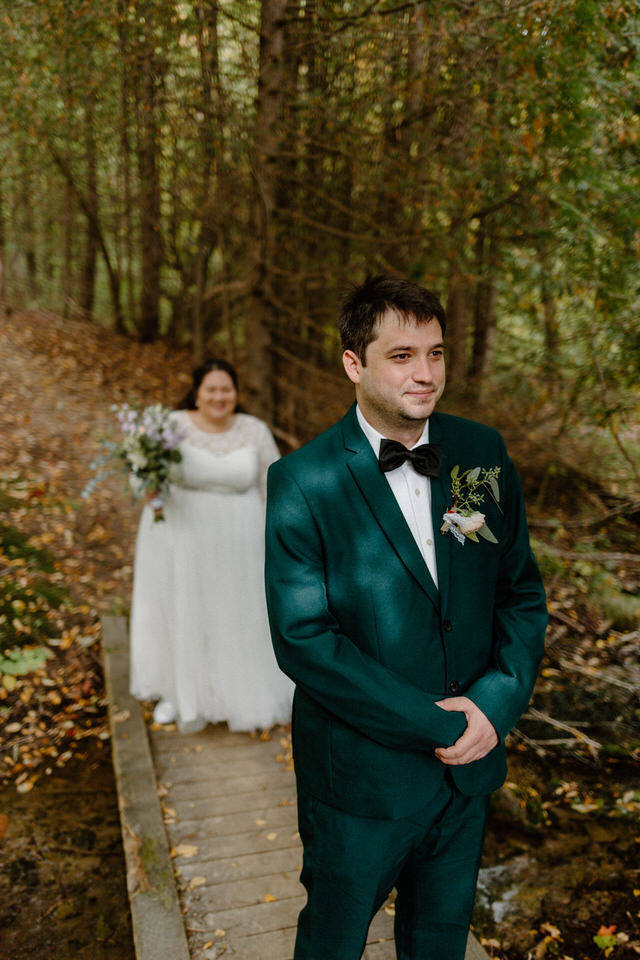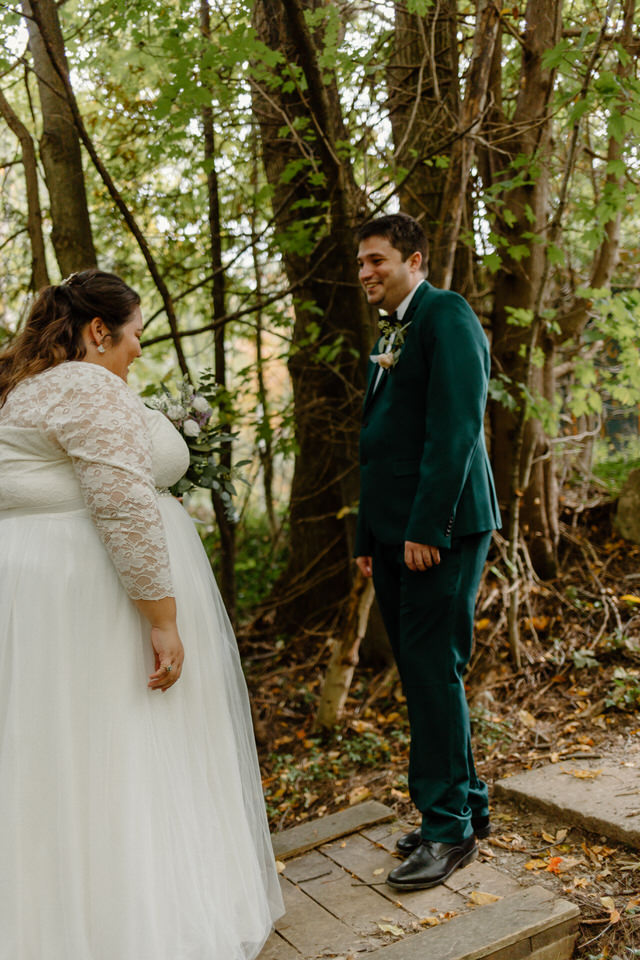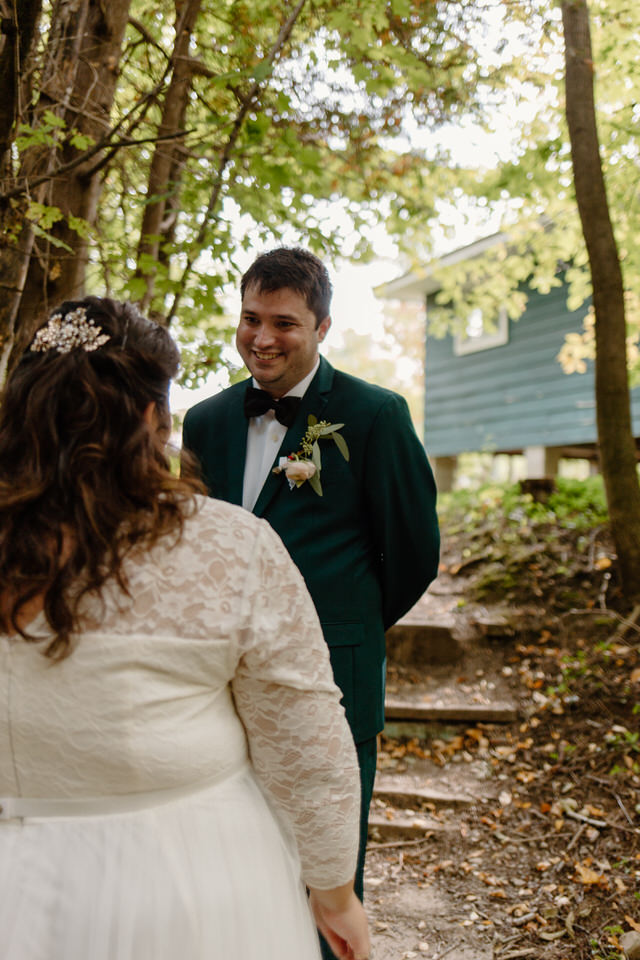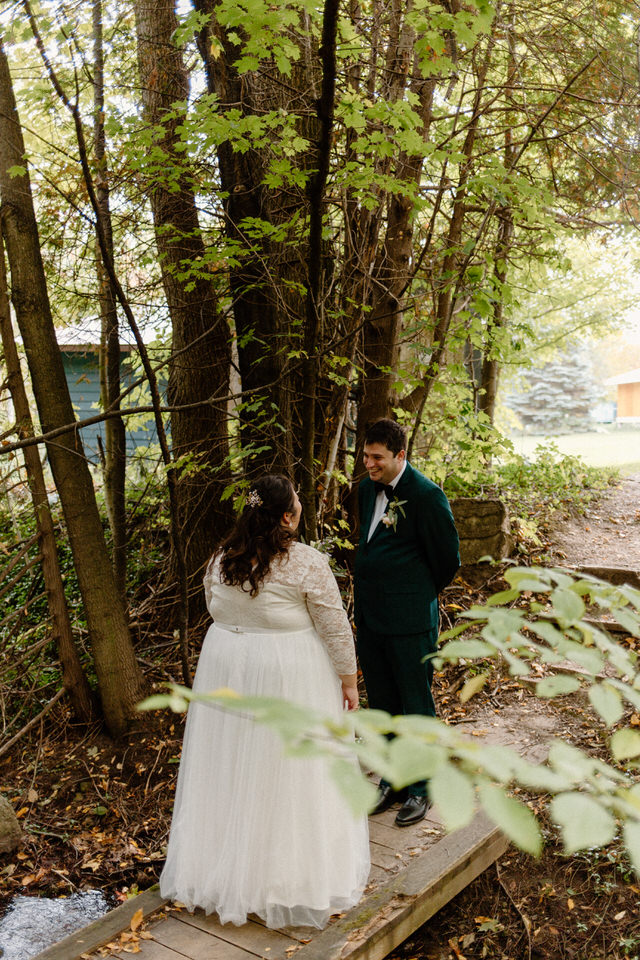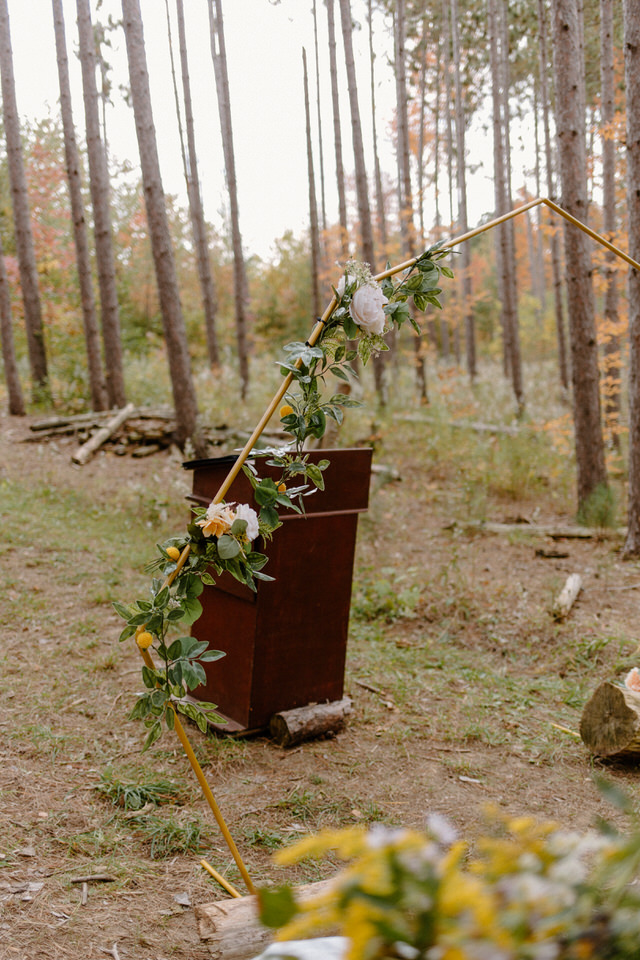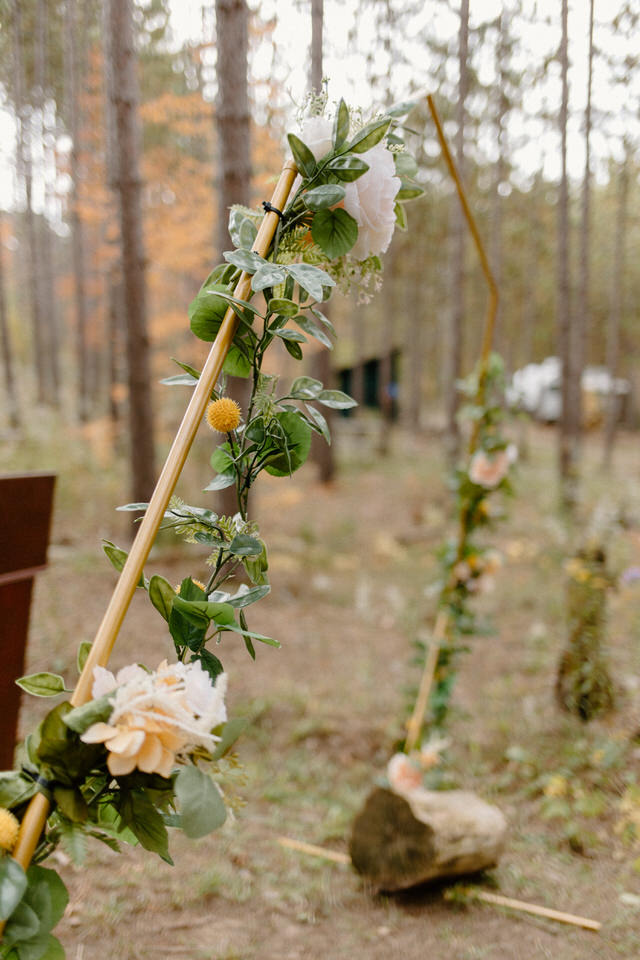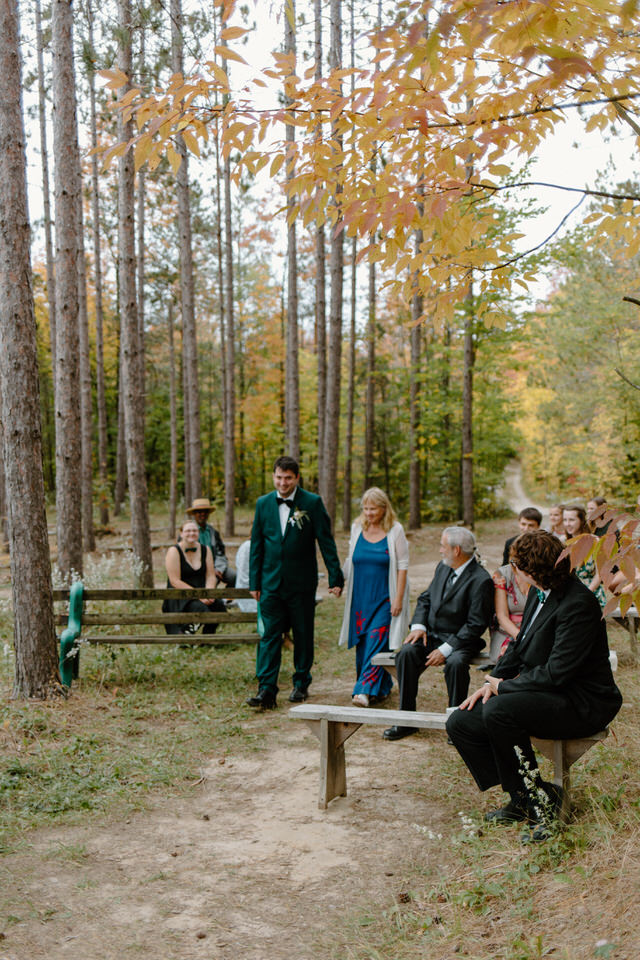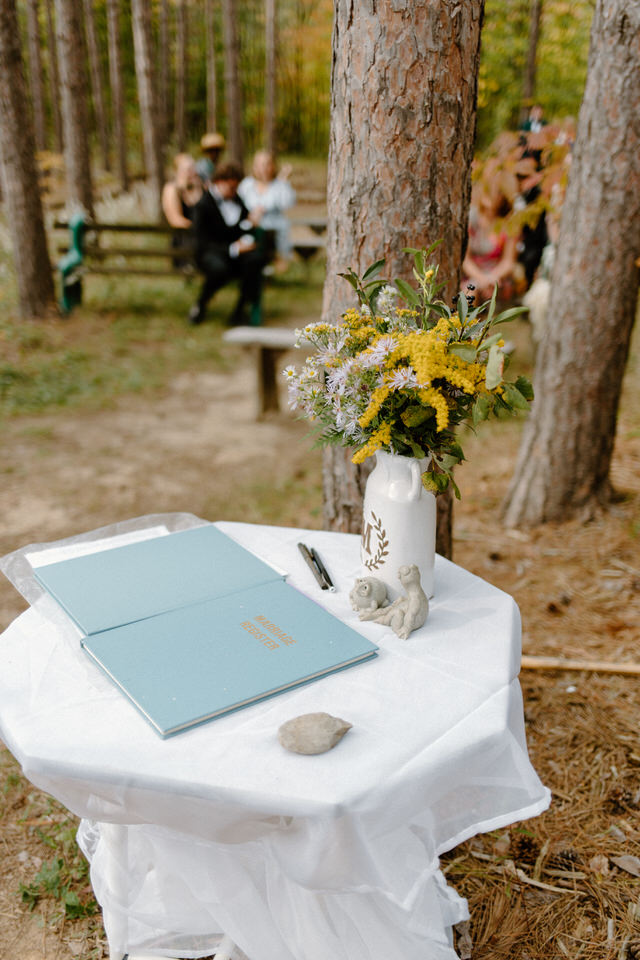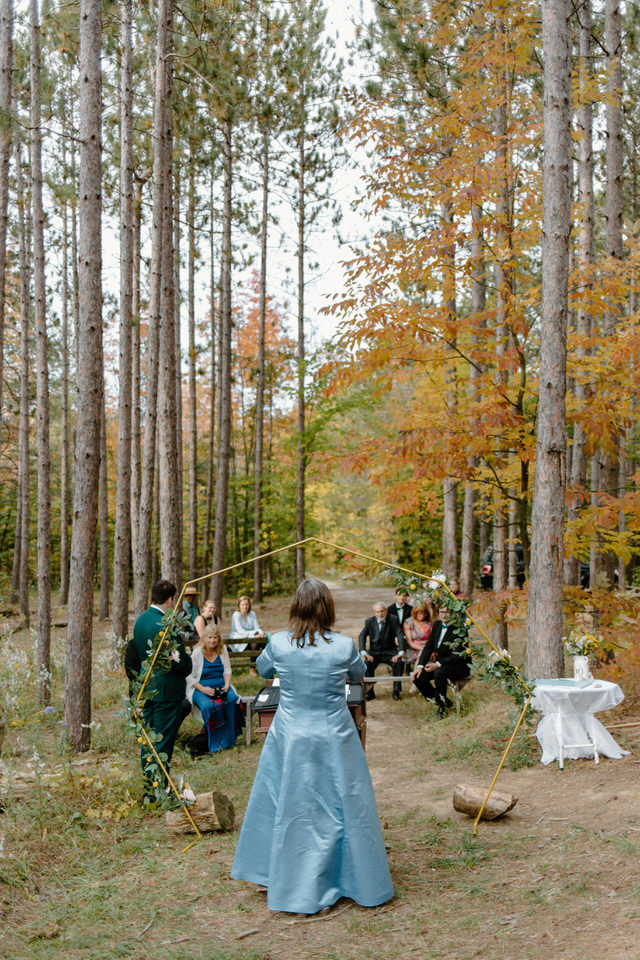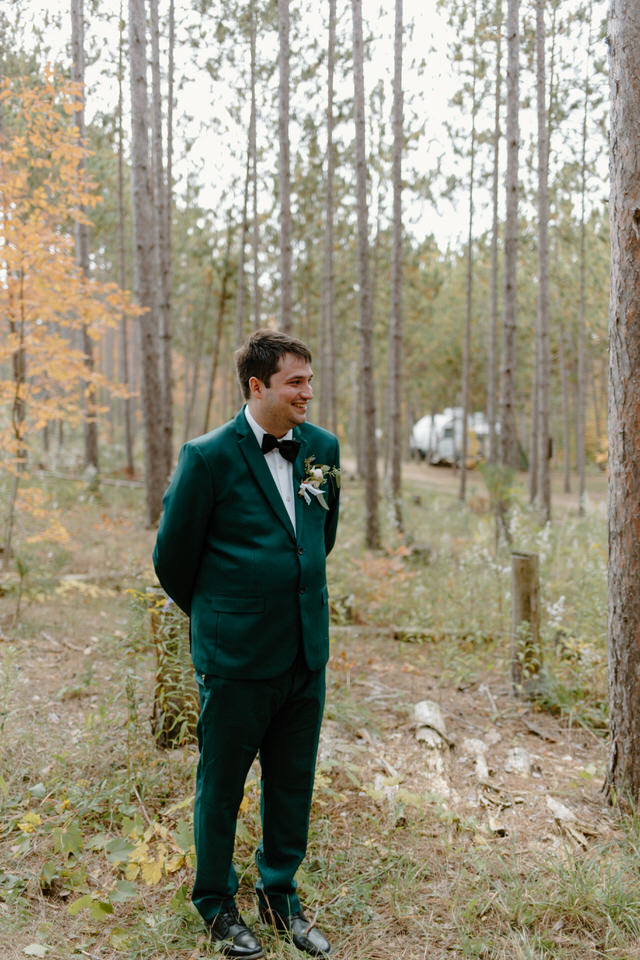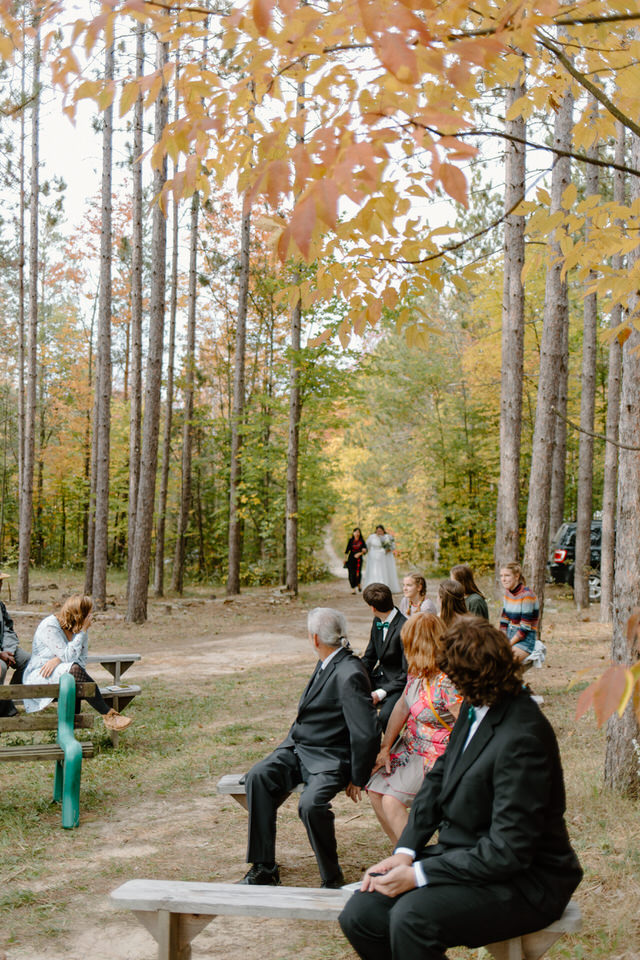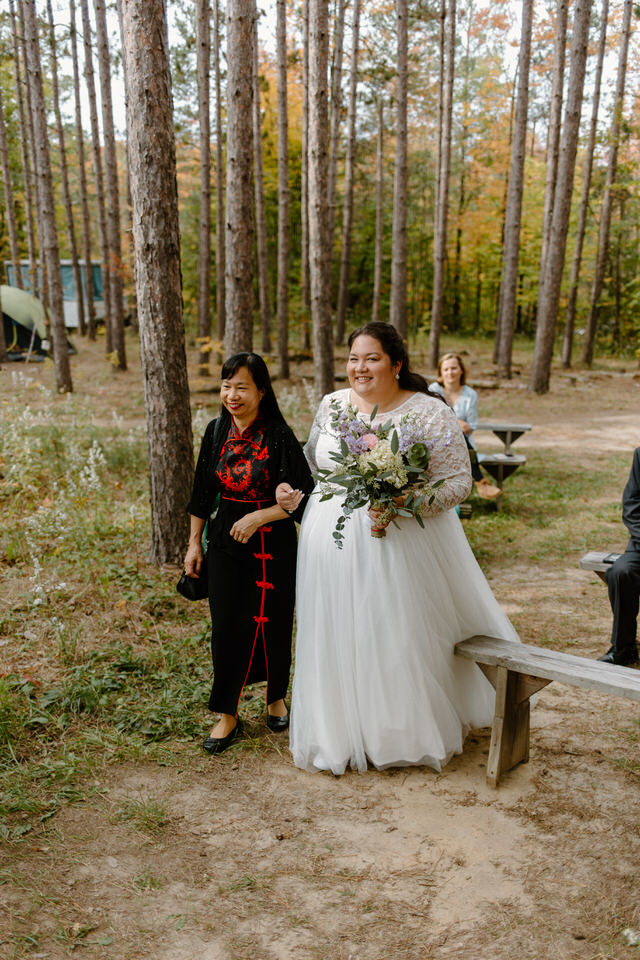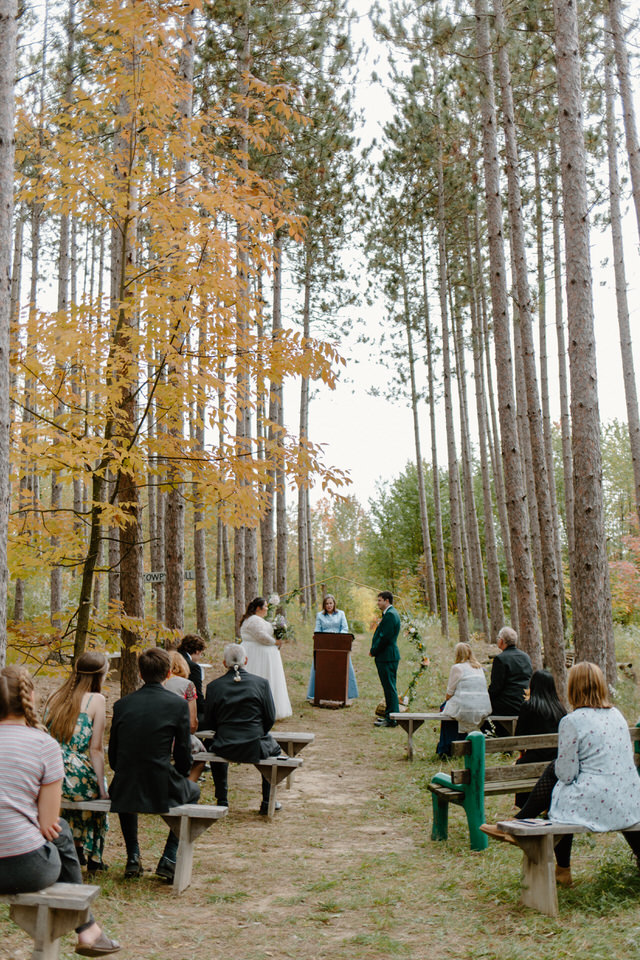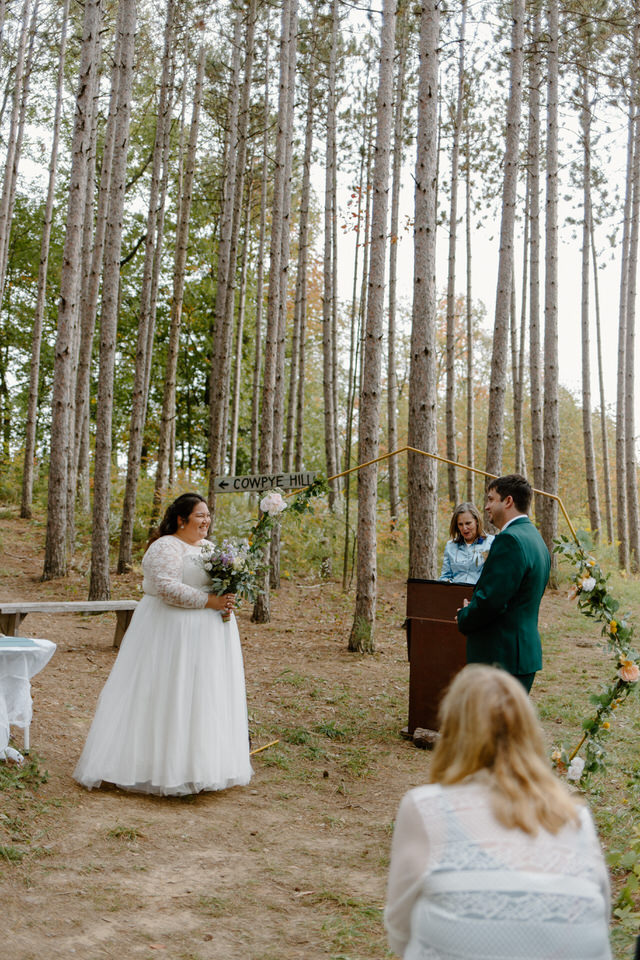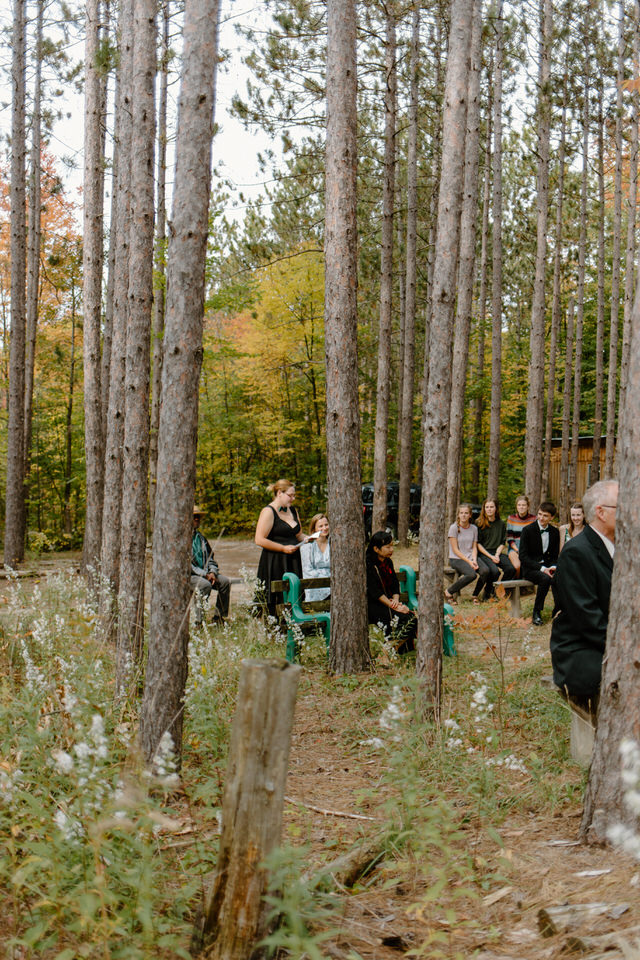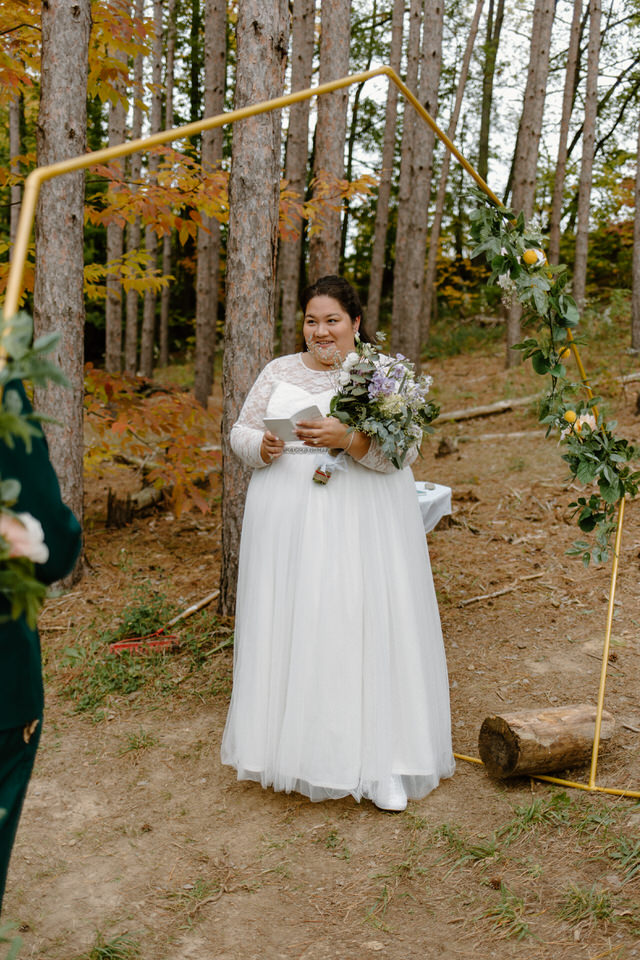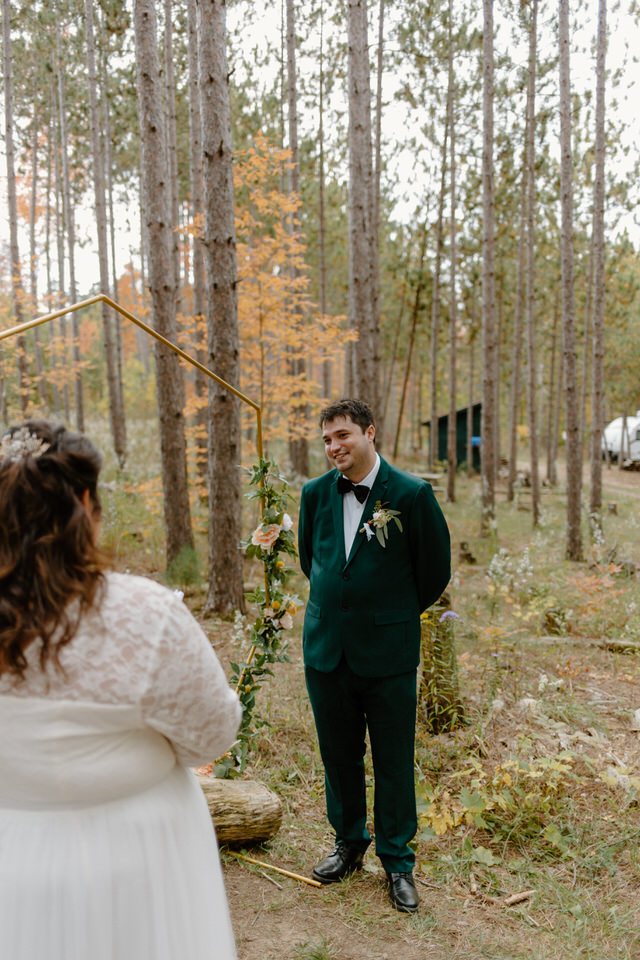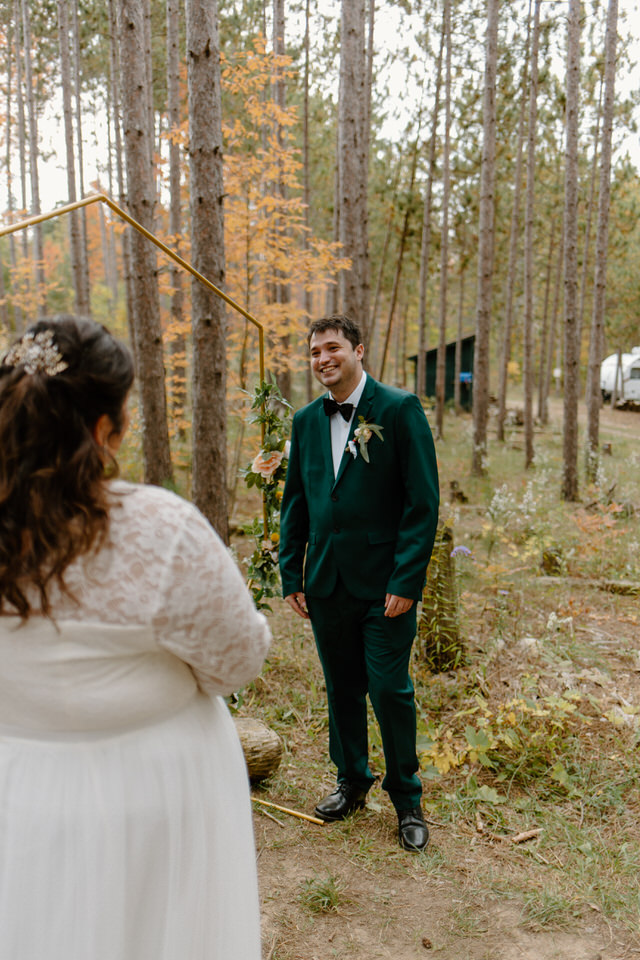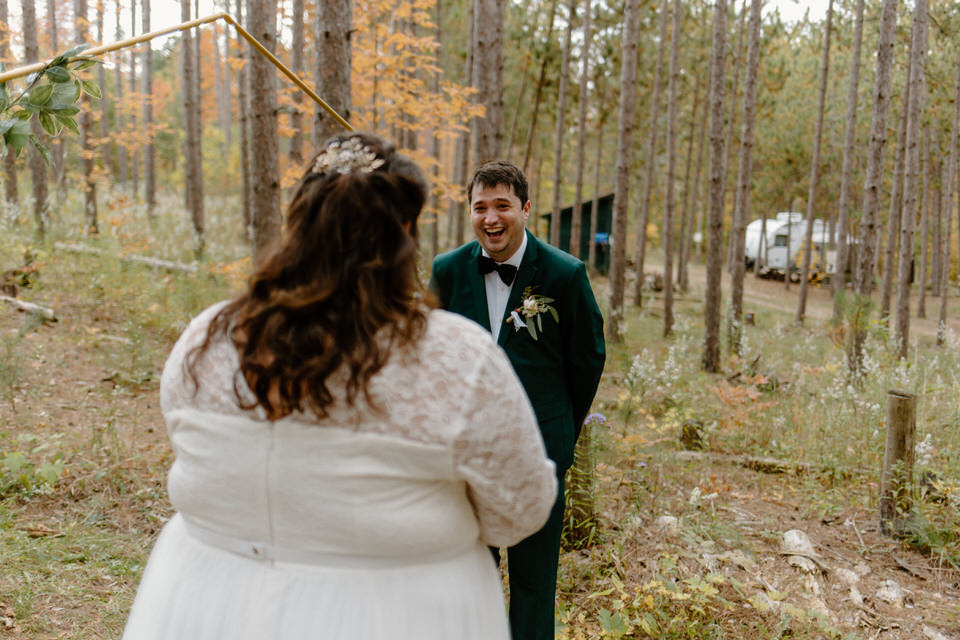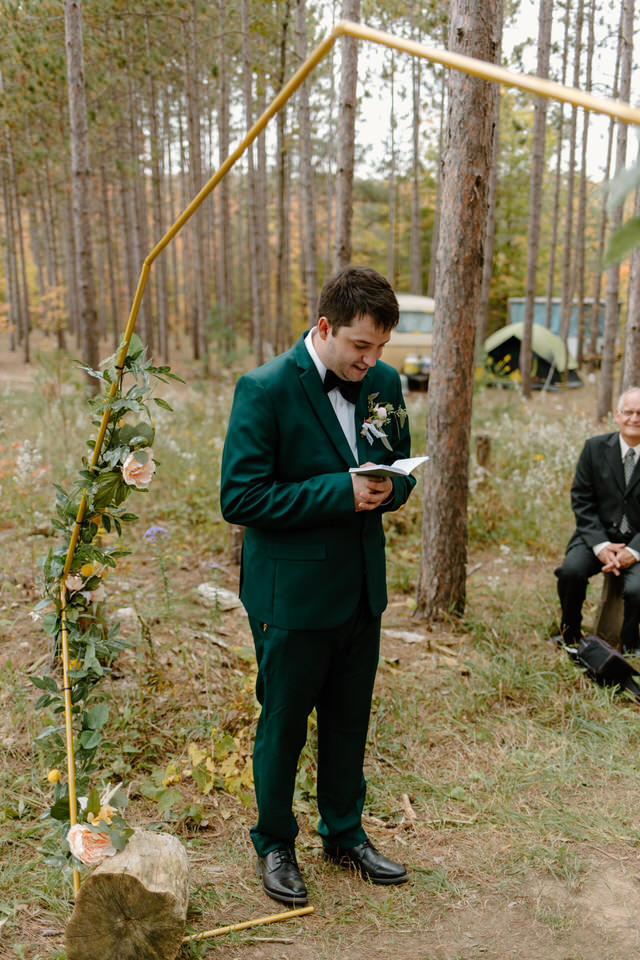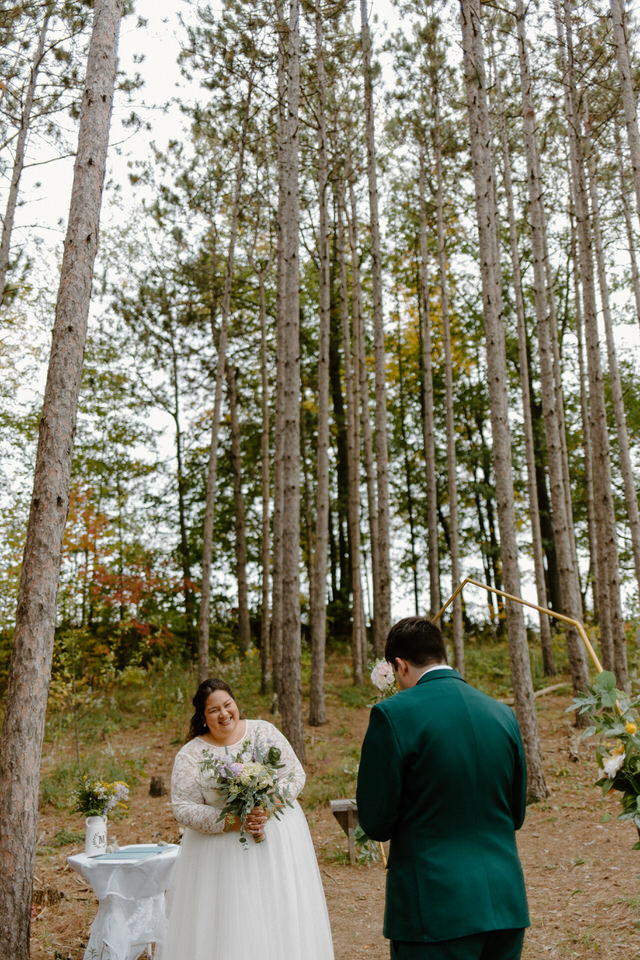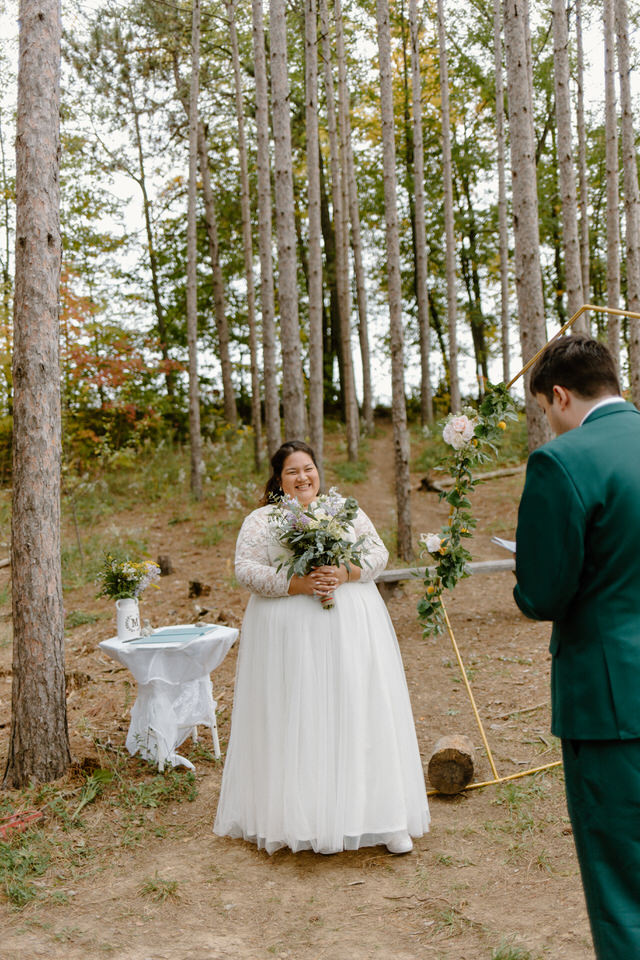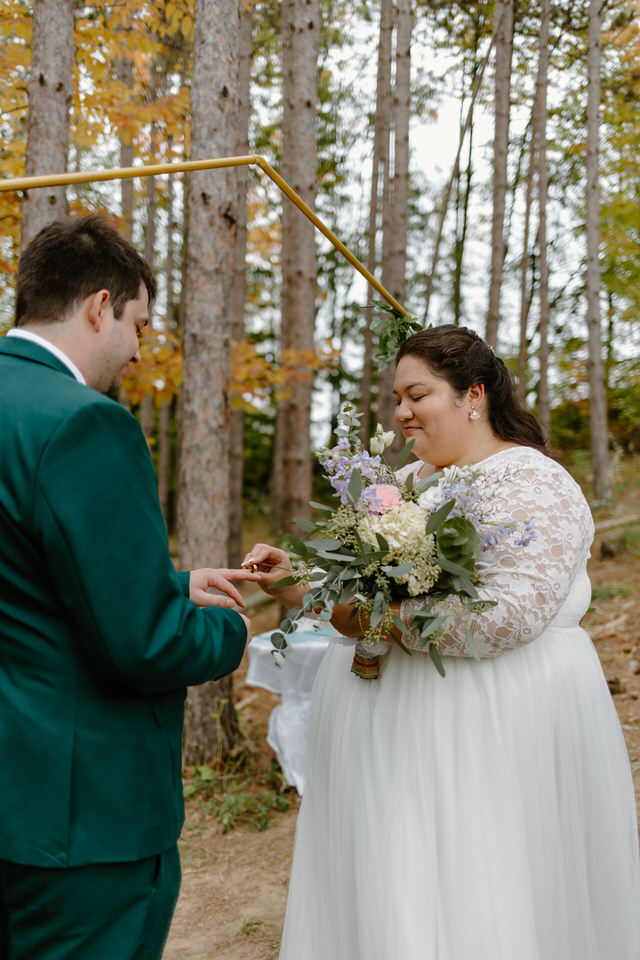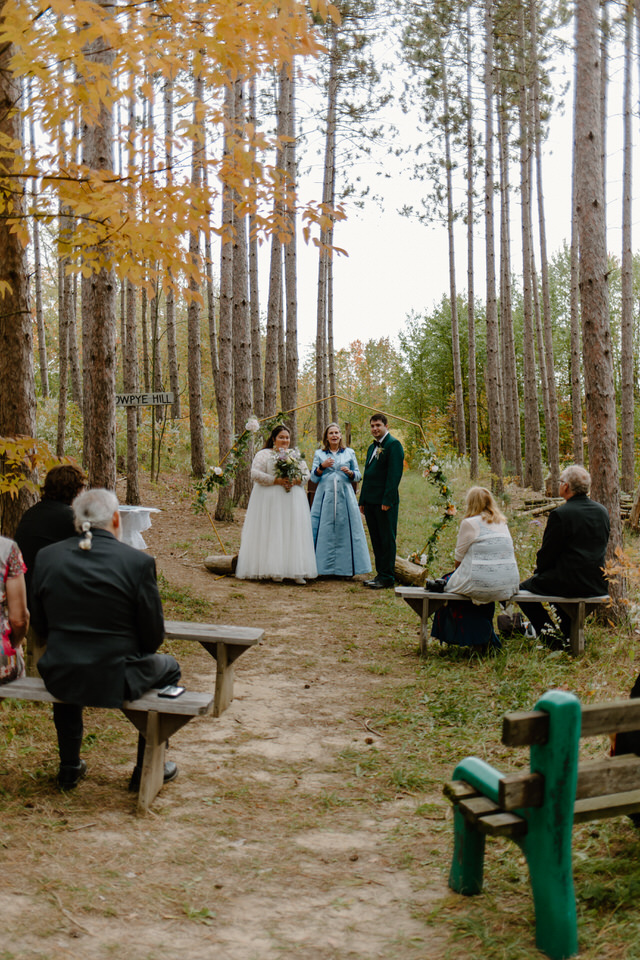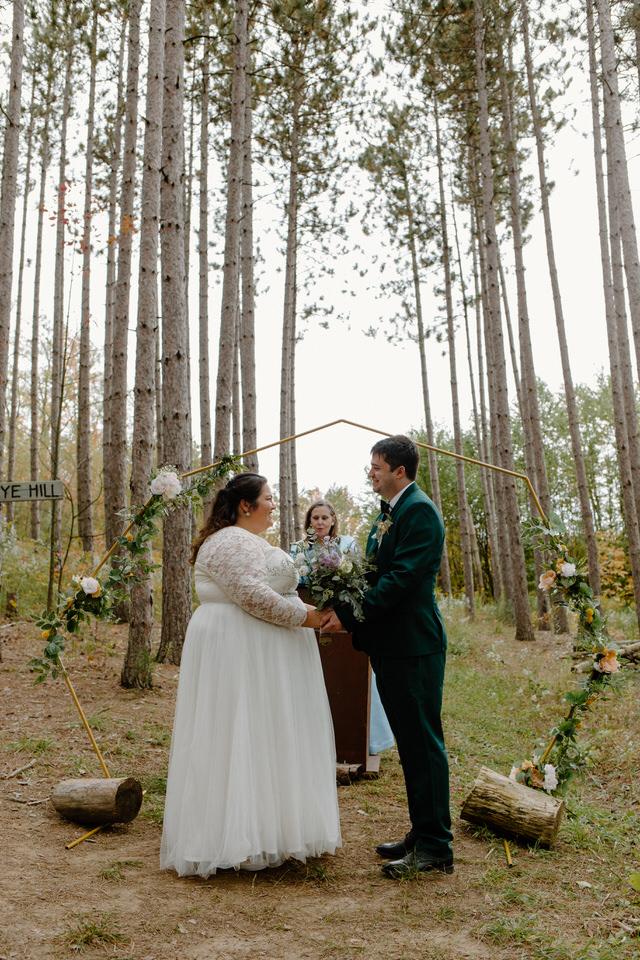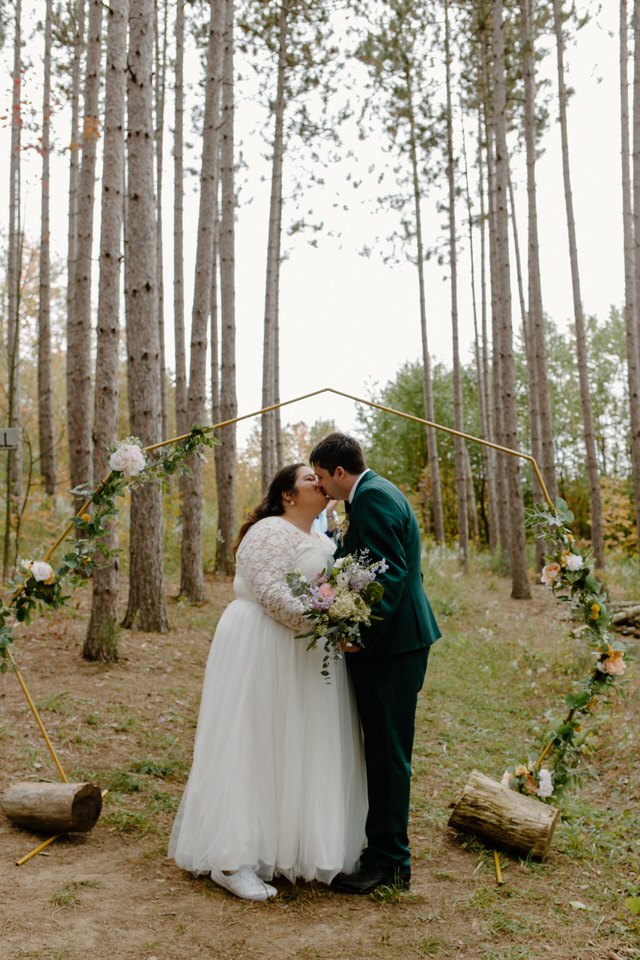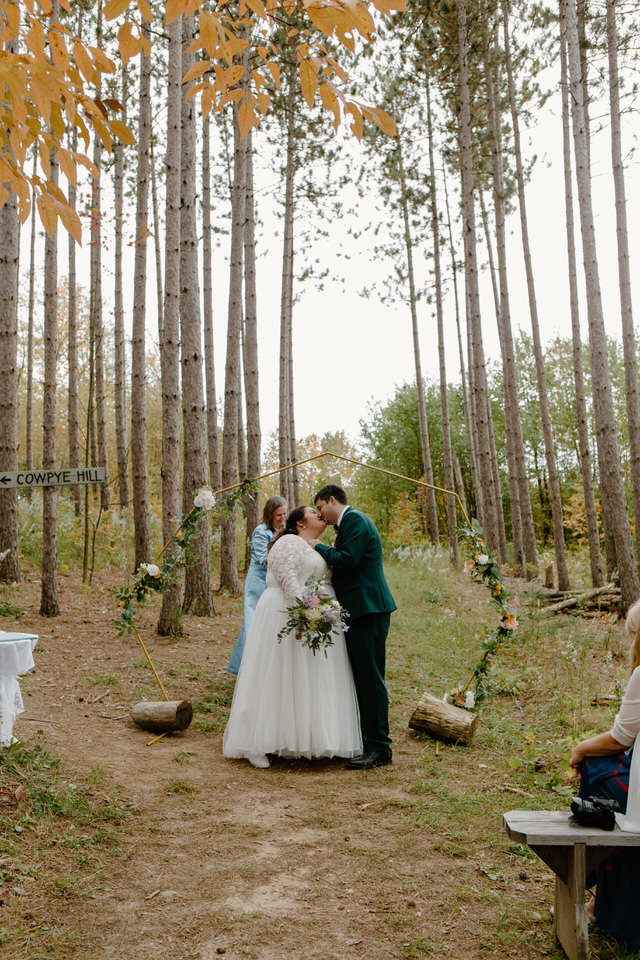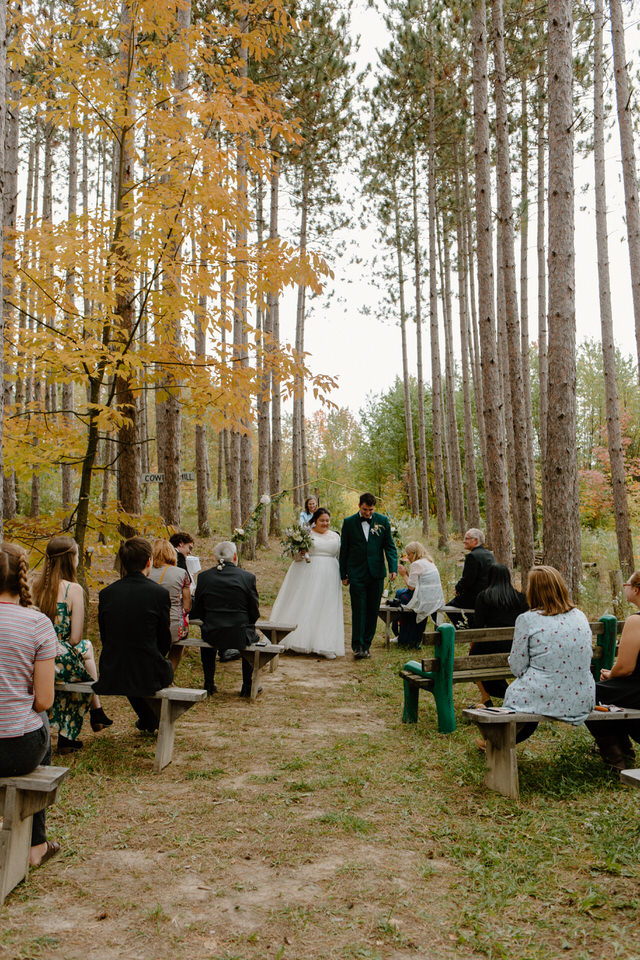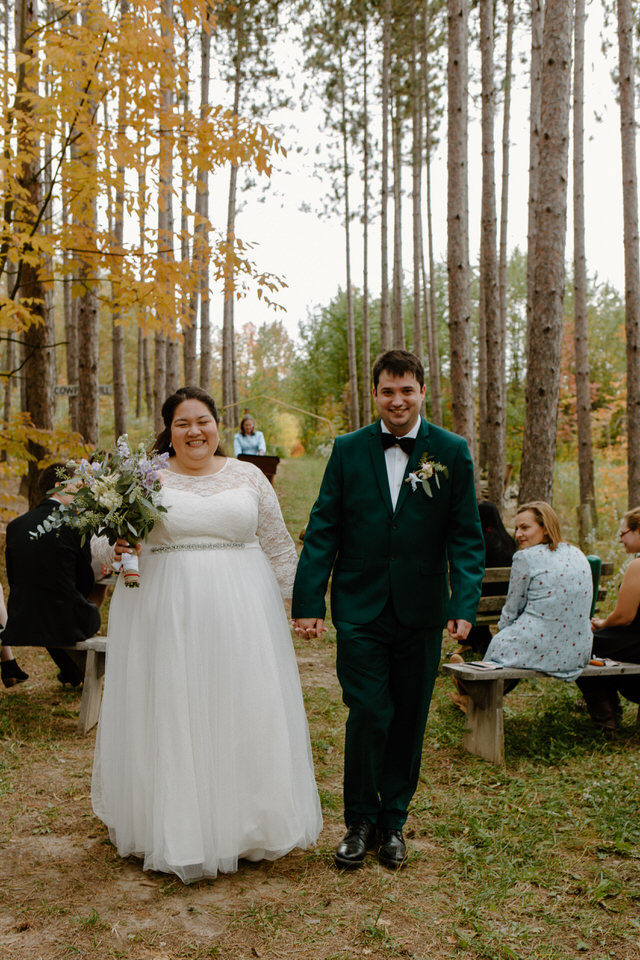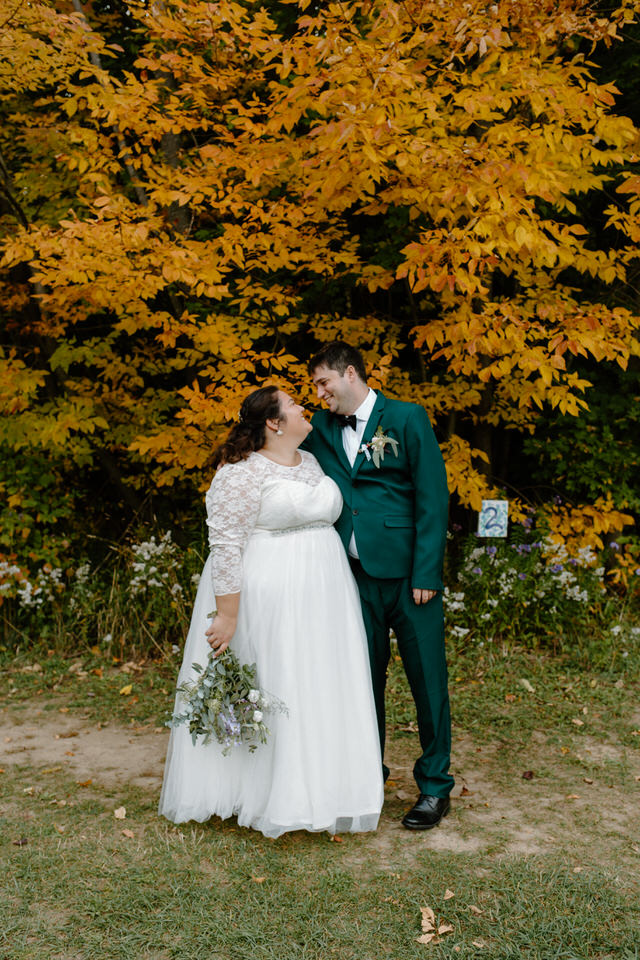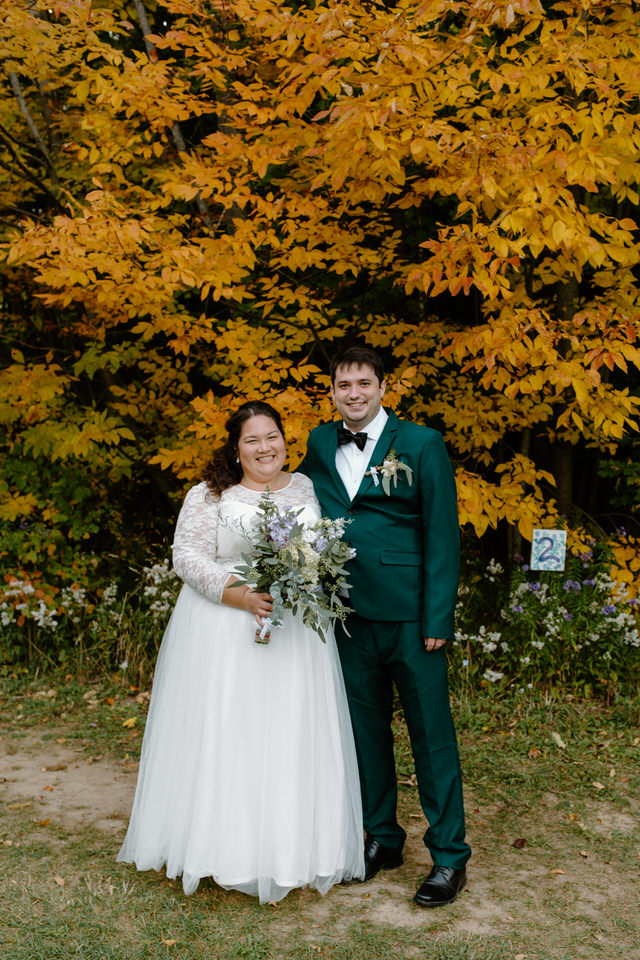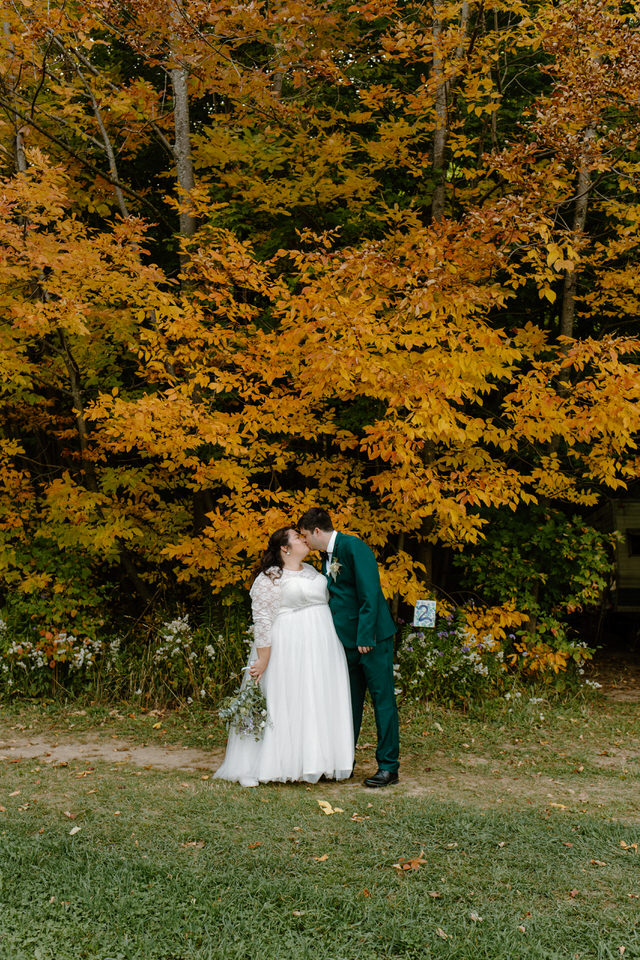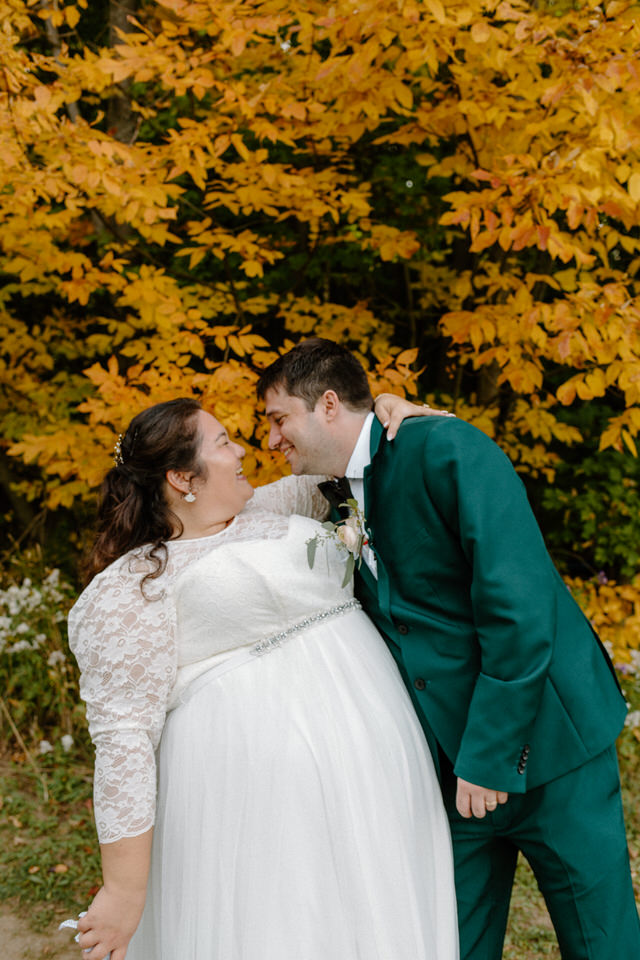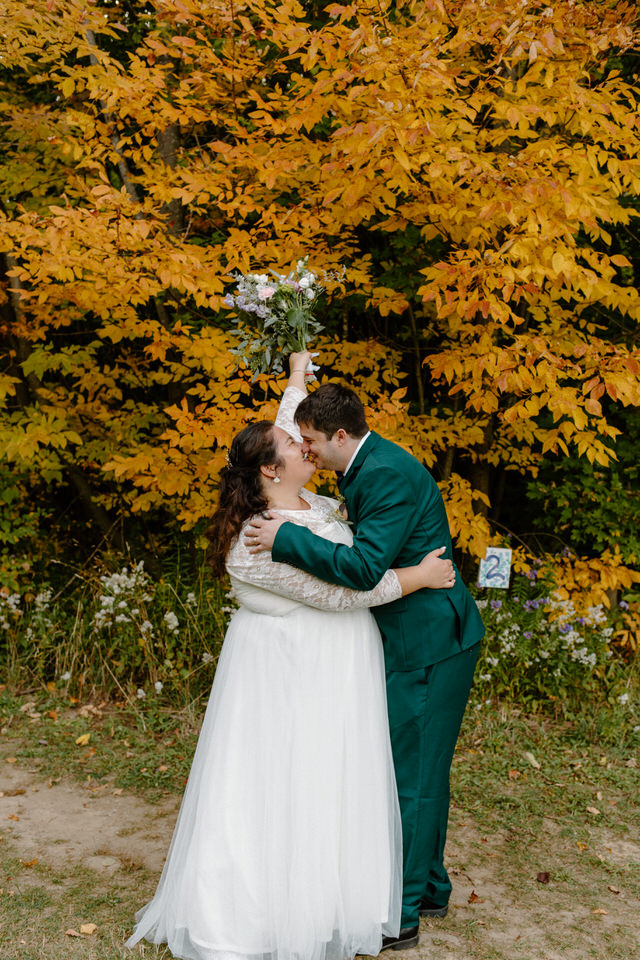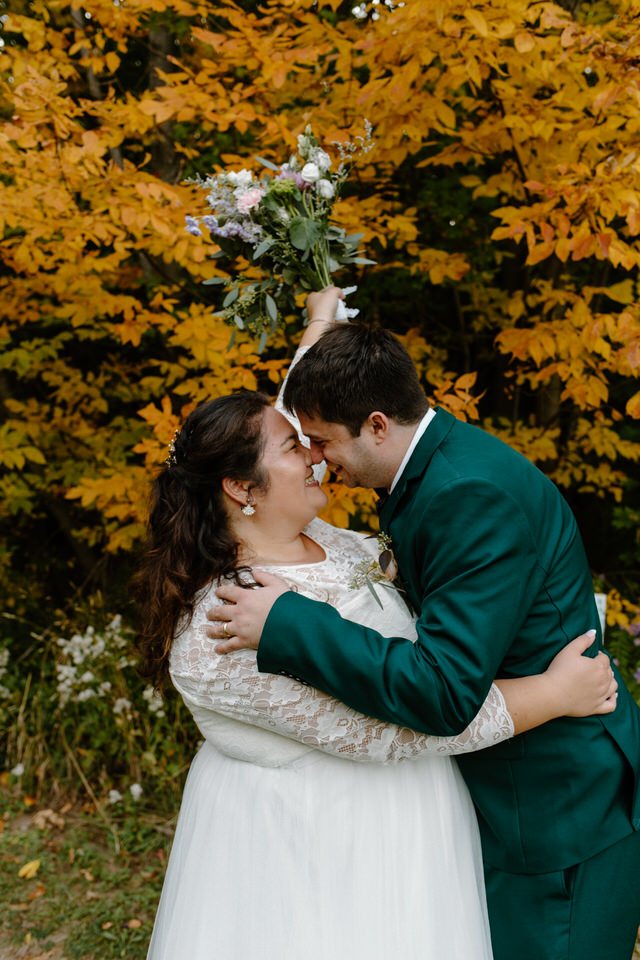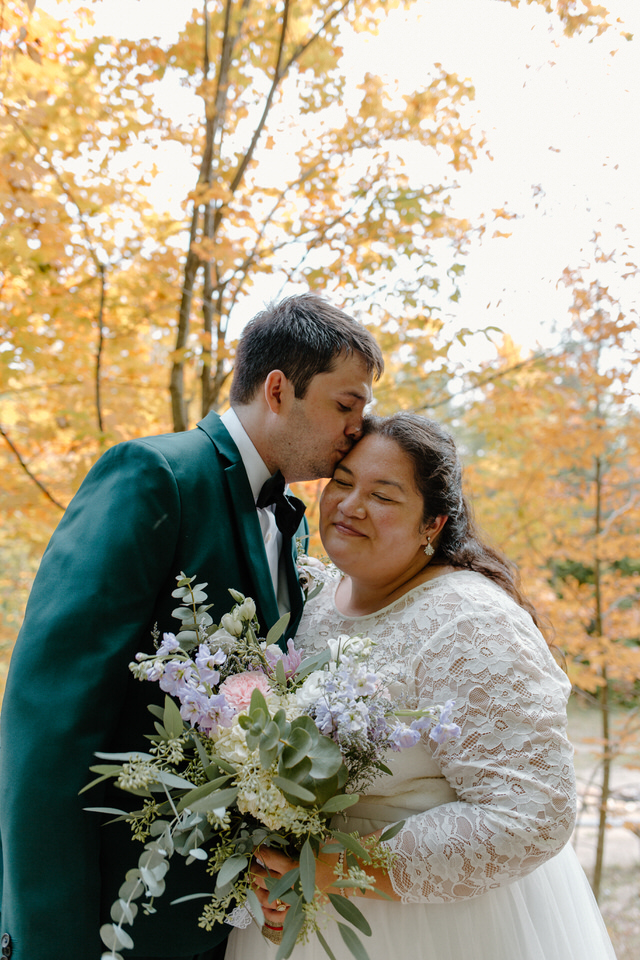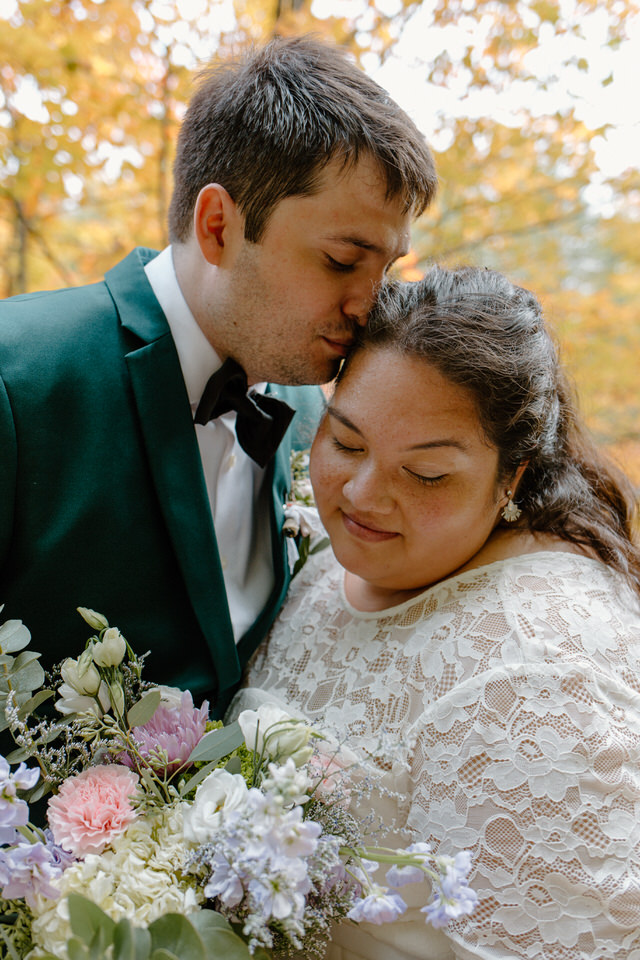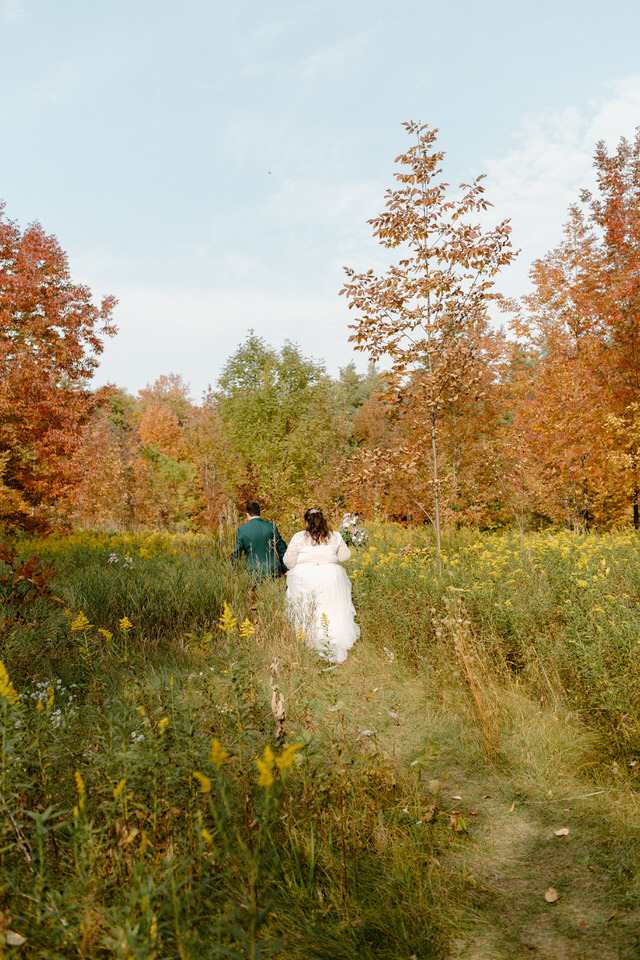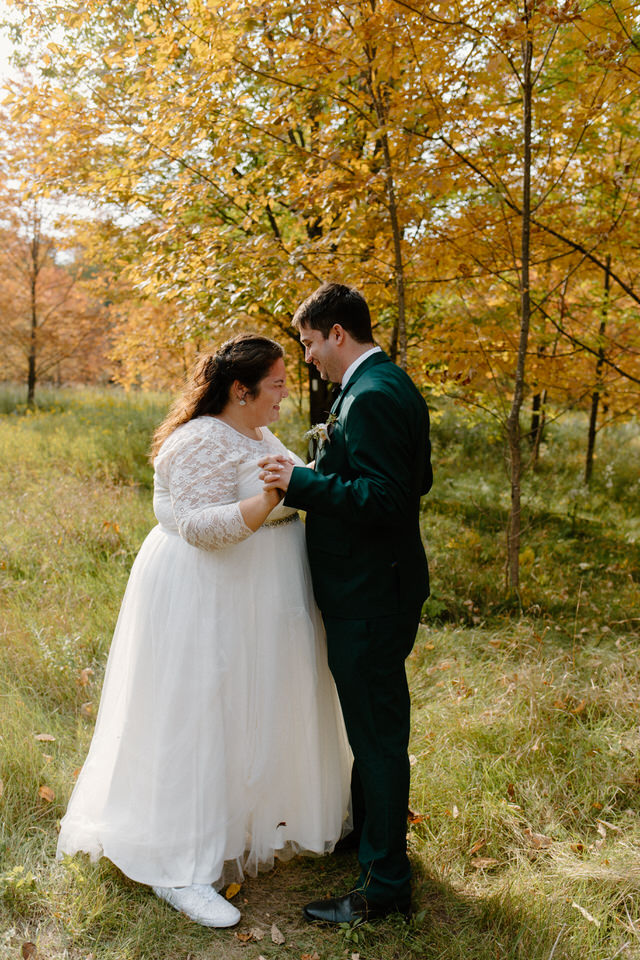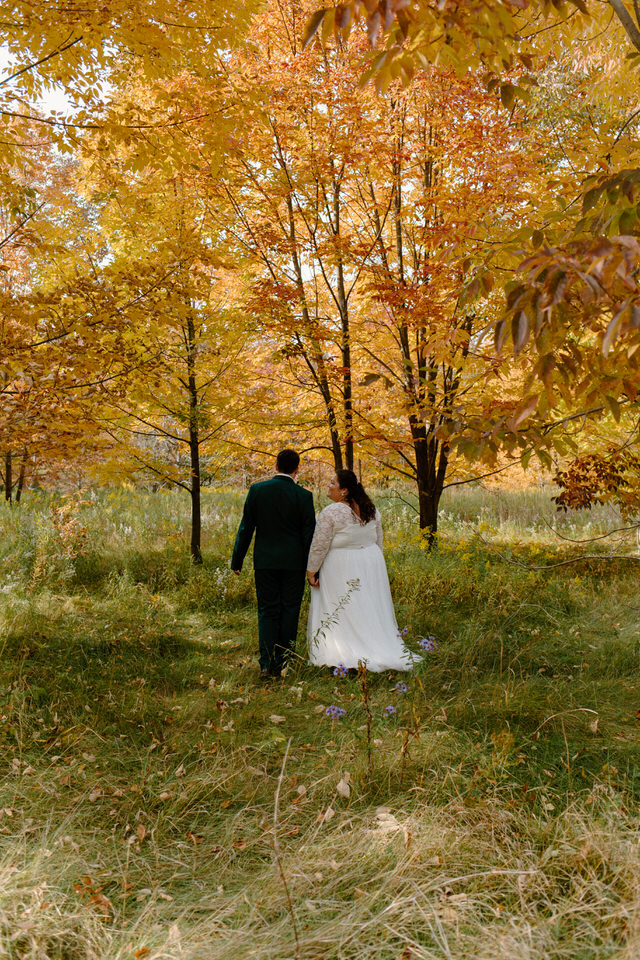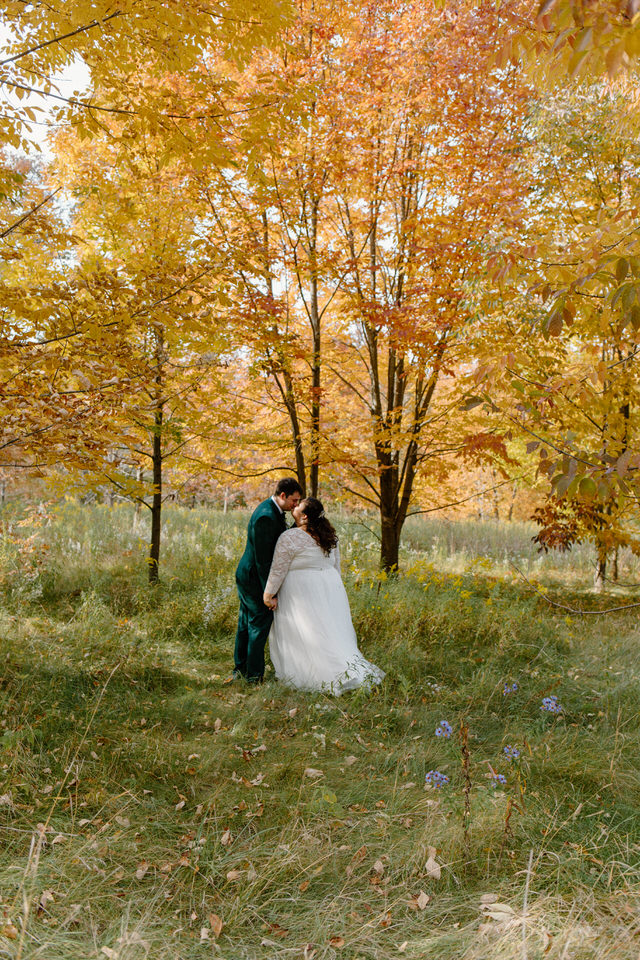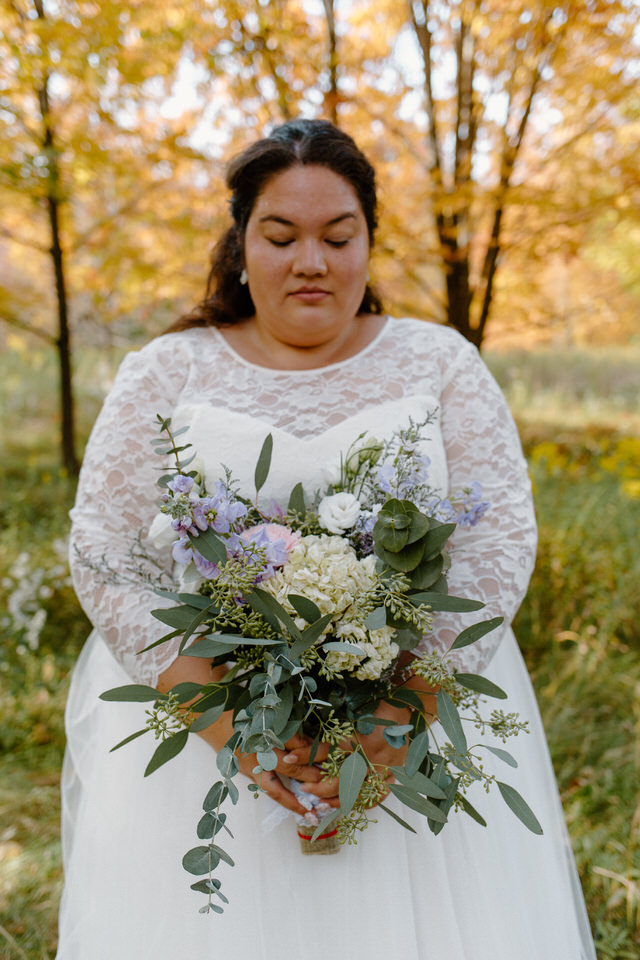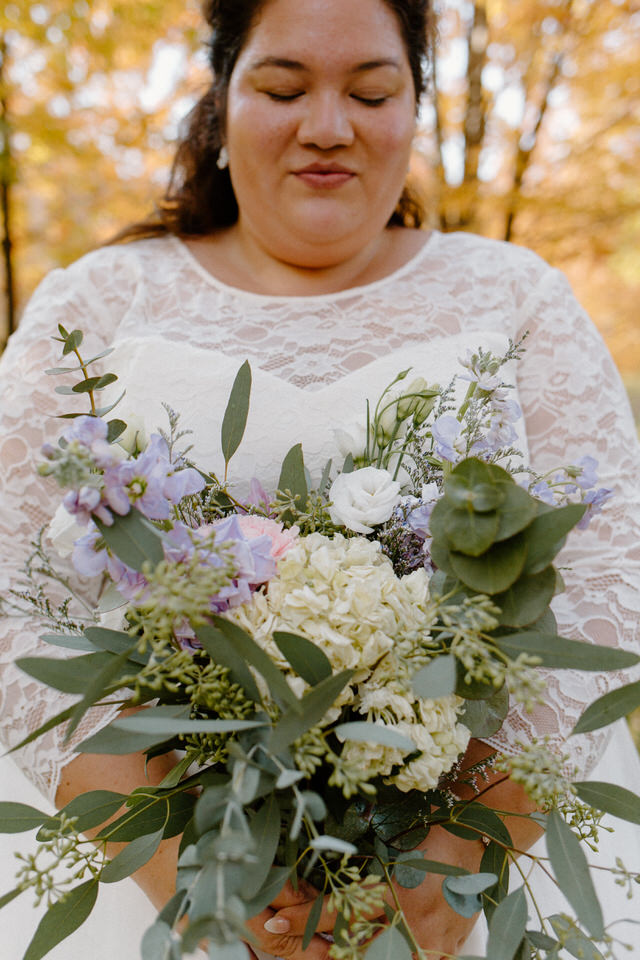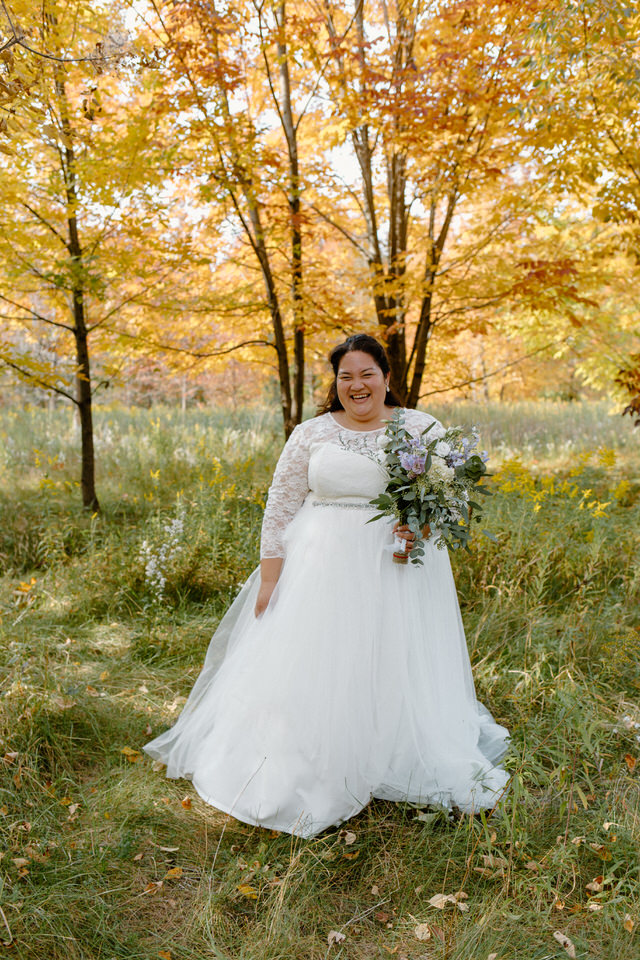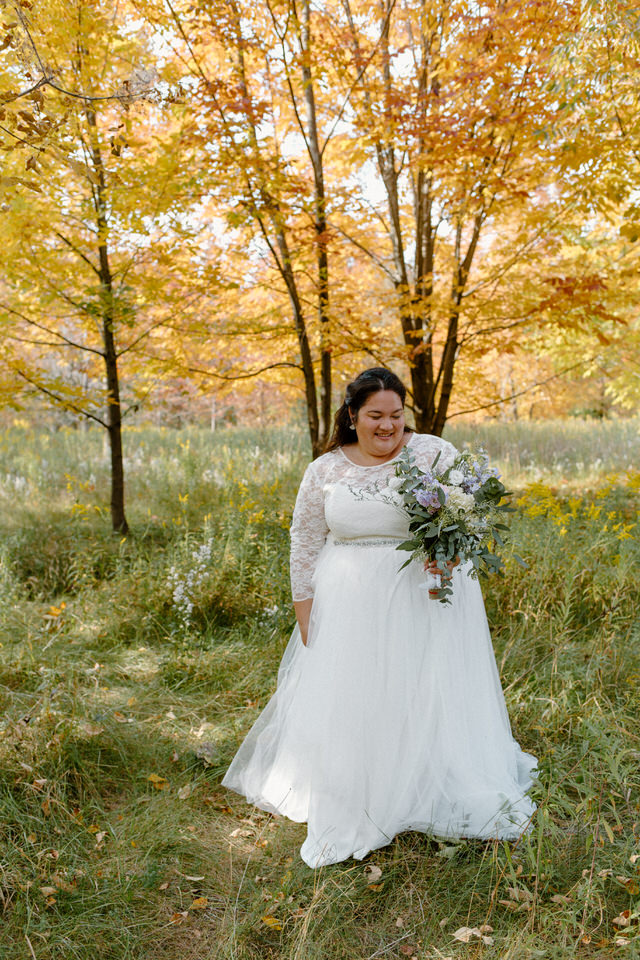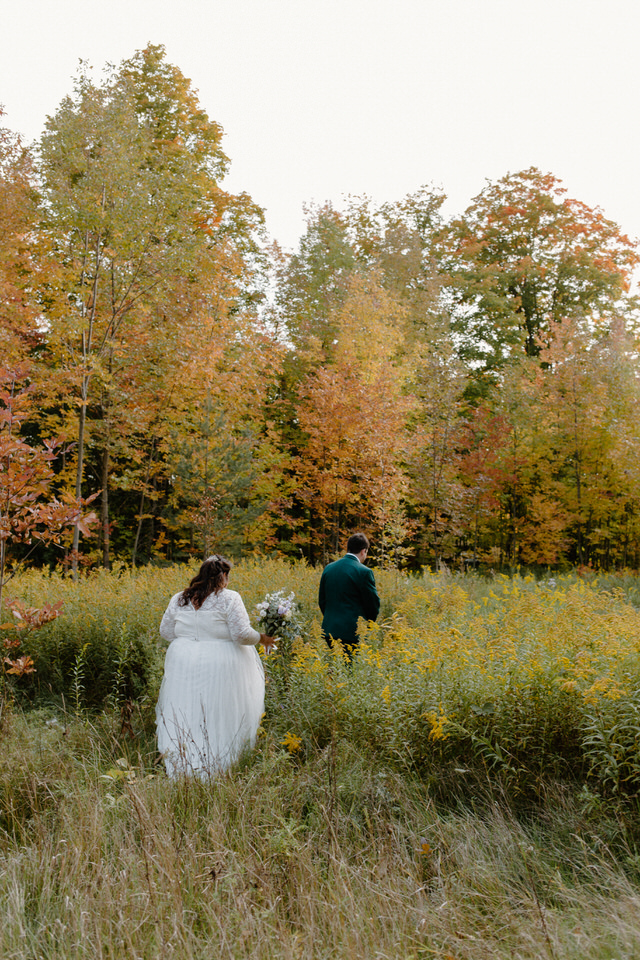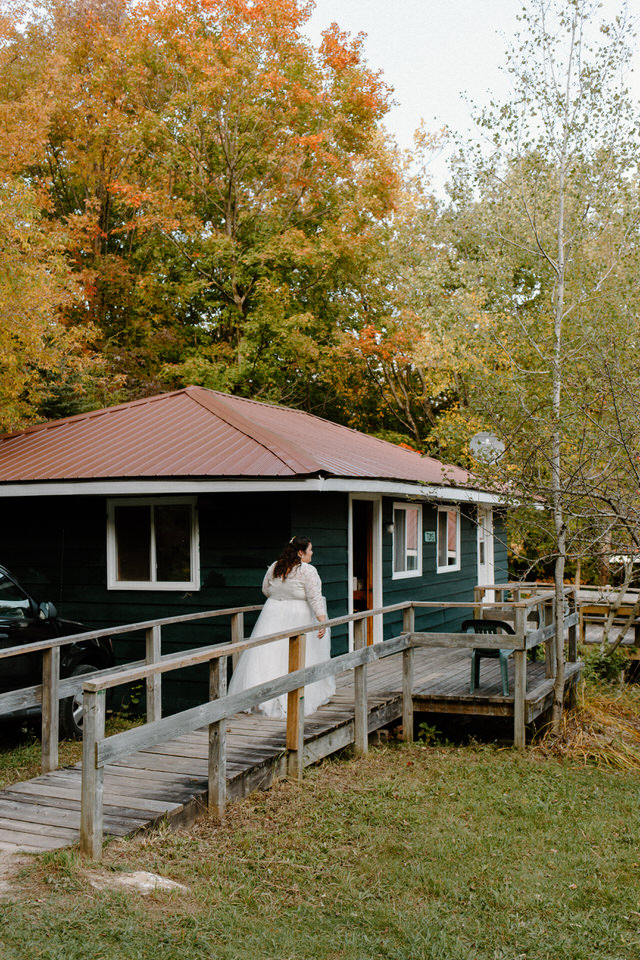 PLANNING A WEDDING IN CANADA?
I'm ready to help you plan the elopement or intimate wedding of your dreams. Take it from the girl who has been around the country and knows all the best spots. You deserve to have the best adventure guide & photographer for your wedding or elopement!
[flo_instagram padding="0" picture_sizes="480x480_crop" link="1" nr_columns="6" mobile_images_row="2" limit="6" new_user_id="marie.exploring" access_token="new"]