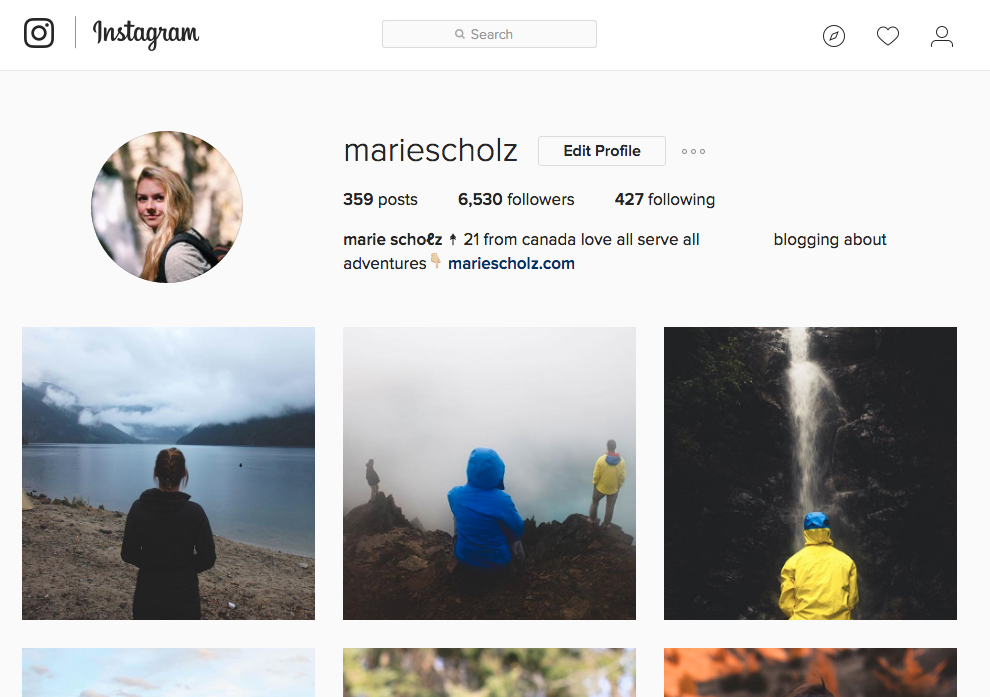 Instagram is by far the most versatile social media app out there. The 2 billion users on Instagram are more engaged on it than any other platform and for good reason. It's completely visual. Photos, videos, carousel photos, Instagram Live and stories are taking over the social media field.
If you want to use Instagram to it's greatest potential, you need to REALLY know your niche community. Follow them, chat with them, understand what they love and why they love it. Instagram is just as much a place for selling lifestyles as it is for selling products and services so find out what lifestyle that is!
These simple tips will help you craft a beautiful feed for your organization that people will want to follow and all you need to do is some strategic planning.
Pick your theme and stick to it! Whether it's rock climbing, solo female travelling, puppies, or cozy room decor, be consistent. Once the first 9 photos have been posted, your feed will be well on its way! Avoid changing the theme too many times or you will confuse your followers.
Shoot and edit outside of the Instagram app. Straight forward enough. Instagram has so many limitations- learn to avoid the filtered looks.
Know your camera settings. ISO? Shutter speed? Aperture? Even your smartphone uses these settings so do your research and really understand what they can do. Try not taking photos on your smartphone and instead opt for a DSLR and then transfer them to your phone, you will have a lot more power that way.
Get acquainted with Adobe Lightroom and edit your photos the same way every time. It is by far the best tool for photo editing because of its sheer power of light manipulation and Lightroom lets you achieve virtually any look you desire. If you want to get the most out of this tool, learn about

Tone Curves.

Balance your feed. What the heck does that mean? Well, the way your feed looks as a whole, matters. Paying close attention to where the movement and colour is in your photos will allow you to decide which photos should go where in order to achieve an appealing flow. A lot of photo aspects come into play such as, white space, bright colours, dark colours and varying your photos' depths will help visually balance your feed. Check out some of these Instagram Goddesses: @bethkellmer, @erinoutdoors, @roundtheworldgirl
Use your captions to tell a story. Be genuine. Followers can see right through the preachy, unrelatable captions so don't use them. On the other hand, stories do the opposite. Stories give a behind the scene glimpse into what happened that day and what your real struggles are. Boast in your weaknesses and make light of them!
---