When my cousin sent me a link to NewLeaf Travel Company I completely overlooked it. A week or so later I finally opened it and was shocked. The prices for NewLeaf flights were half the price of Air Canada and Westjet. Usually a flight from Toronto to Alberta ranges between $500-$700. NewLeaf had flights for as low as $300 roundtrip!
Okay, that's pretty cheap but what's the catch?
Where NewLeaf Flies
NewLeaf flights operate at a limited number of airports that change periodically. It isn't that big of a deal but could mean that it takes you a little bit longer to get to your end destination, assuming that you wish to end up at popular cities such as Vancouver, Calgary, and Toronto. See how to turn your travels into an epic road trip through the mountains or along the coasts with my last post.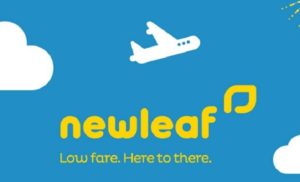 The Airports that it flies out of currently are:
Abbotsford, BC – YYX

Edmonton, AB – YEG

Halifax, NS – YHZ

Kelowna, BC – YLW

Winnipeg, MB – YWG

Moncton, NB – YQM

Hamilton, ON – YHM
When NewLeaf Flies
NewLeaf only flies three days of the week, Monday, Wednesday and Friday. Farther flights are less frequent and you can easily scroll through the weeks to find the cheapest days. You also can only book flights 4 months ahead.
Add Ons
Your flight comes completely undone of all the bells and whistles in order to offer such a cheap price. The only thing you get for free is your carry on. Checked bags, boarding passes printed at the airport, food and seat selection all cost you extra so be sure to print your boarding pass at home and bring your own snacks!
I'm looking for travel buds! Tag @mariescholz in your Instagram story if you're down for an adventure this summer, I'll reach out to you as soon as I can