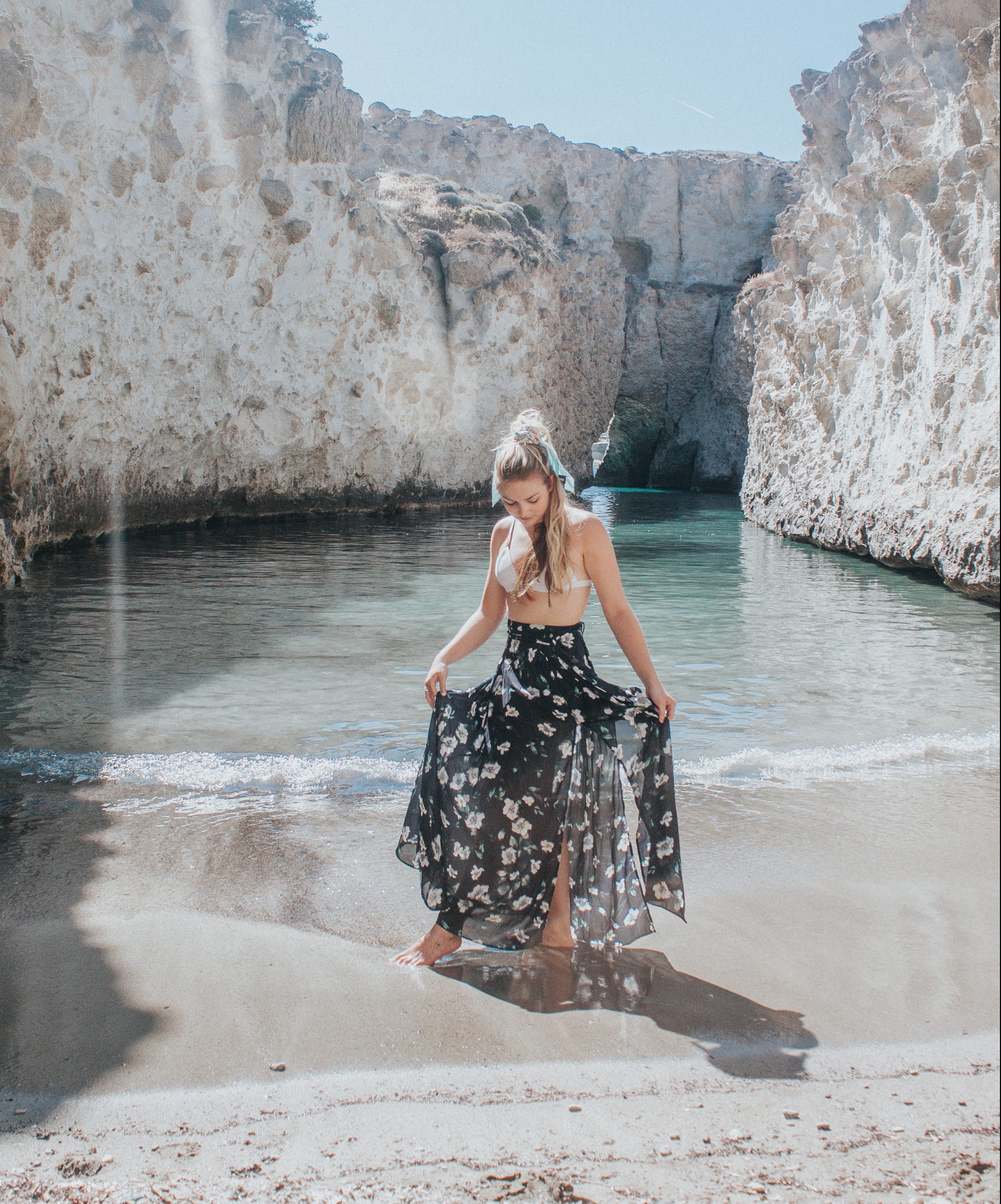 hey there!
I'm Marie Scholz.
I'm a mountain-bound PR pro who quit a comfy 9-5 agency job to chase big dreams and make waves along the way. I'm a total nerd when it comes to digital marketing and I'll never pass up the chance to eat tacos.  You in? Read on for the rest!
My life has been sort of an unconventional one. I've always had a travel bug that was pulling me elsewhere from my home town in Ontario, Canada. I would go to university and on every break I could, I'd fly myself to another place. I would find jobs that allowed me to work and travel at the same time and it worked for me up until I graduated. I thought, well now what? Part of me still had the bug and the other really wanted to start climbing the corporate ladder. So I landed my dream internship at a coveted PR agency in downtown Toronto. I was leading a sort of double life. On social media I looked like I was travelling all the time and attending exclusive events for the agency when really I was sitting in a cubicle for 70 hours a week shipping boxes and packaging mailers for people I never met (I did go to a few events). Through all my travels I had developed a knack for social media and before stepping foot in the agency I had partnered with over 10 brands on campaigns already. But when you want to climb the C-ladder you have to start somewhere and I was at the bottom. 
When I realized that the industry was plagued by "industry standards" I was over that faster than they could say "influencer". I decided that I wasn't cut out for the ladder. I wanted to go far beyond it. 
The decision to quit my job at 22 with no back-up plan was what led me to the businesses I'm running today.
Right now you can find me chasing wifi between mountain peaks or trying to convince my friends to get tacos and margaritas for the 5th night in a row. Enough about me, I want to know about you!?
What Are My Businesses Anyway?
Waves Digital Canada
Waves is a modern digital marketing agency. Fed up with what the current industry standard is, our work does much more than meet the bottom line. We created Waves to give clients the innovativeness that is needed to make real waves in their industries, hence, the name.
Marie Exploring
You're already right where you need to be. This blog and all of my personal accounts are a reflection of my brand Marie Exploring. This is my nuanced, crazy, unfiltered life which includes a lot of Waves Digital experiences but goes beyond business and into my life.